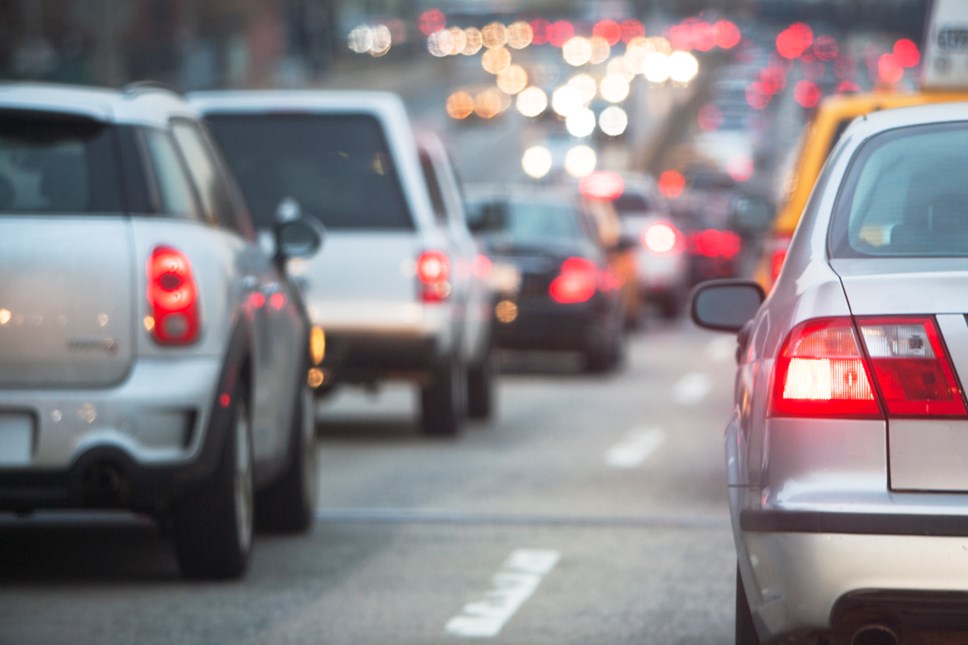 GoCompare comments on the latest keyless car security findings from Thatcham Research
Test failures for popular car brands like Mazda, MG, Subaru and Vauxhall mean owners of these vehicles should be extra vigilant
Embargoed until 00.01 on 3 March 2020
As Thatcham Research publishes its Consumer Security Ratings for 2020, GoCompare Car Insurance comments on the vulnerabilities faced by many popular car makes when it comes to keyless or 'relay attack' theft.
What is keyless car theft, or a 'relay attack'?
Relay crime lets a thief access your car by corrupting the signal from your key to your vehicle. If you leave your keys near the front of your house and have your car parked nearby, criminals can use relay boxes or scanners to disrupt the signal without ever entering your home or damaging your car. These scanners can be legally bought and could unlock your car within seconds.
Typically, one thief stands by your car with a scanner and pulls on the door handle to emit a signal. The signal is picked up by the scanner and relayed to a second device, which tricks the key into unlocking your car.
The diversion of the signal makes your key think it's near your car, so it unlocks, letting the criminals hop in and drive away without so much as a smashed window.
Lee Griffin founder and CEO of GoCompare, said:
"Technology has made many aspects of our lives easier, including driving. Everything from sensor-activated car boots, to cruise control and integrated satnavs has been designed to make life as a motorist more enjoyable and practical. Unfortunately, I also makes it a lot simpler for criminals to steal your car in no time and with minimal fuss.
"The rise of relay attack crime, where the signal between your key and your vehicle is corrupted by a thief, is of growing concern to insurers too. A claim resulting from such a crime is usually very expensive as often the whole car is driven away, resulting in the insurer having to pay out the market value of your car.
"Besides the financial impact, losing your car in this way can be highly distressing and can have an impact on your life, particularly if you are highly dependent on your car. While car manufacturers need to develop ways to remove relay attack vulnerability from their vehicles, there are steps you can take, not least checking that you have the right insurance in place."
How to protect your car against theft
Keep your keys in a signal blocking pouch/box away from where your car is parked or check your car manual to see if it's possible to turn the key signal off.
Use physical deterrents, like a Thatcham-approved steering lock, and make sure your car alarm works and is switched on.
Buy a tracker – it won't stop your car from being stolen, but it'll come in handy if you need to trace it.
Talk to your car dealer – your car dealer should be able to advise you and make sure your car gadgets have all the latest digital software security.
Check your car – take care to make sure your car is locked, the windows are shut, and no valuables are on display. Use security cameras and keep your car in a garage, if possible.
Make sure you are adequately insured – check the amount of insurance you have, the conditions for making a claim, and the excess to make sure you have enough cover and can afford to make a claim.
GoCompare now offers free excess protection cover worth up to £250 to everyone who buys comprehensive car insurance through its comparison service: https://www.gocompare.com/free-excess-protection-cover/
For more information on keyless car theft, visit: https://www.gocompare.com/motoring/guides/keyless-car-theft/
-ENDS-
For further information please contact:
Anders Nilsson or Louisa Marsden at GoCompare on 01633 654 054 / 01633 655 132
Gordon, Jason or Liz at MAW Communications on 01603 505 845
About GoCompare
GoCompare is a comparison website that enables people to compare the costs and features of a wide variety of insurance policies, financial products and energy tariffs.
GoCompare does not charge people to use its services, and it does not accept advertising or sponsored listings, so all product comparisons are unbiased. GoCompare makes its money through fees paid by the providers of products that appear on its various comparison services when a customer buys through the site.
When it launched in 2006, it was the first comparison site to focus on displaying policy details rather than just listing prices, with the aim of helping people to make better-informed decisions when buying their insurance. GoCompare has remained dedicated to helping people choose the most appropriate products rather than just the cheapest, and has teamed up with Defaqto, the independent financial researcher, to integrate additional policy information into a number of its insurance comparison services. This allows people to compare up to an extra 30 features of cover.
GoCompare is the only comparison website to be invited to join the British Insurance Brokers' Association (BIBA) and is authorised and regulated by the Financial Conduct Authority (FCA).
For more information visit www.gocompare.com
Contact Information
Gordon Maw