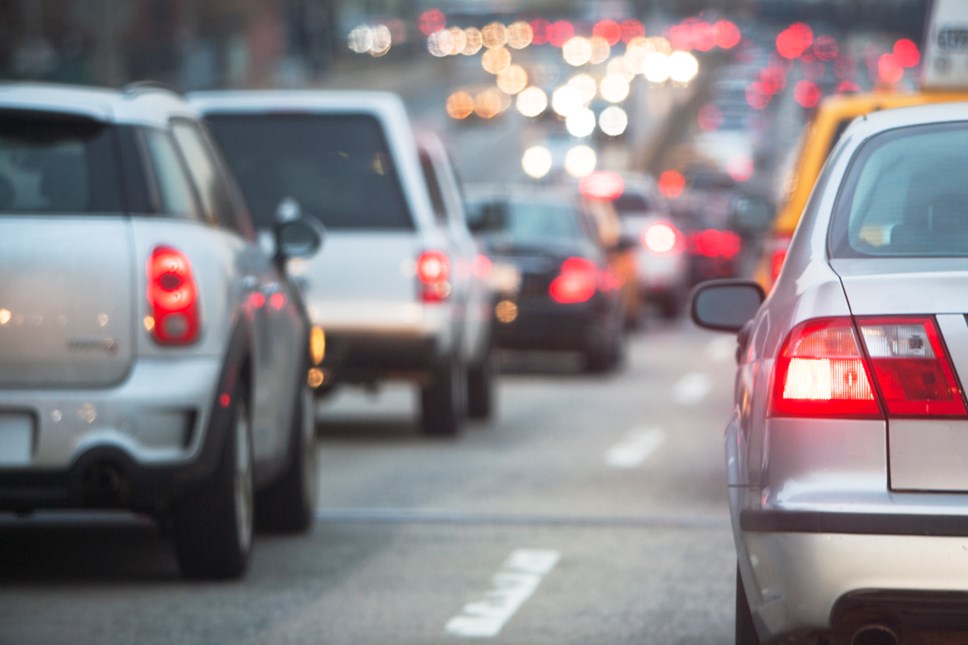 GoCompare comments on the government's decision to pause the rollout of Smart Motorways
In light of today's announcement that the government will be pausing the rollout of Smart Motorways*, Ryan Fulthorpe, motoring expert at GoCompare comments:
"Our new research about Smart Motorways has found that 45% of drivers don't know what to do if they break down on a smart motorway and half of those surveyed wouldn't want their family and friends driving on the road system.
"A large number expressed little knowledge of the controversial motorways, raising serious concerns for those using them to make essential journeys, visit loved ones, and safely travel.
"Even more worryingly, the report revealed that many road users are unaware of important smart motorway safety regulations - which could lead to serious accidents. Over half (52%) of those surveyed weren't aware that drivers can't use lanes that are marked with a red 'X' or lanes that don't have a speed limit displayed.
"This lack of understanding has meant that lots of motorists don't feel confident driving on smart motorways at all. Almost a third (31%) of respondents said they themselves would not drive on a smart motorway, and half (50%) do not like the idea of their family and friends driving on them.
"Some young drivers are actively avoiding smart motorways, with 38% of 18-24-year-olds telling GoCompare they have planned a route specifically to exclude them. But it isn't just the newer generation of motorists who are concerned about driving on smart motorways, as 40% of those aged 65 and over also said that they would not drive on one.
"Over a quarter (26%) of those surveyed said the feature they disliked the most was the dynamic hard shoulder - a main characteristic of the road system. Smart motorways typically have a hard shoulder that can be used as an extra lane to help with traffic flow when necessary."
More information about this research can be found here: https://www.gocompare.com/motoring/smart-motorways/.
-​​ENDS-
For further information or interview requests, please contact: francesca@itworksagency.com.
Lynsey Walden or Kath Chadwick at GoCompare on lynsey.walden@futurenet.com or kathryn.chadwick@futurenet.com.
Notes to editors
* https://www.gov.uk/government/news/smart-motorway-rollout-to-be-paused-as-government-responds-to-transport-committee-report
1 From October 8th to 11th 2021, an online survey of 2,060 randomly selected Great British adults was executed by Maru/Blue. For comparison purposes, a probability sample of this size has an estimated margin of error (which measures sampling variability) of +/- 2.1%. The results have been weighted by age, gender, region and social grade to match the population, according to census data. This is to ensure the sample is representative of the entire adult population of Great Britain. Discrepancies in or between totals are due to rounding.
About GoCompare
GoCompare is a comparison website that enables people to compare the costs and features of a wide variety of insurance policies, financial products and energy tariffs.
It does not charge people to use its services and does not accept advertising or sponsored listings, so all product comparisons are unbiased. GoCompare makes its money through fees paid by the providers of products that appear on its various comparison services when a customer buys through the site.
When it launched in 2006, it was the first comparison site to focus on displaying policy details rather than just listing prices, with the aim of helping people to make better-informed decisions when buying their insurance. It is this approach to comparing products that secured the company an invitation to join the British Insurance Brokers' Association (BIBA) in 2008, and it is still the only comparison site to be a member of this organisation.
GoCompare has remained dedicated to helping people choose the most appropriate products rather than just the cheapest and works with Defaqto, the independent financial researcher, to integrate additional policy information into a number of its insurance comparison services. This allows people to compare up to an extra 30 features of cover.
GoCompare is part of Future Plc and is authorised and regulated by the Financial Conduct Authority (FCA).
More information can be found here www.gocompare.com or here https://www.futureplc.com/brands/.
Contact Information
Kathryn Chadwick