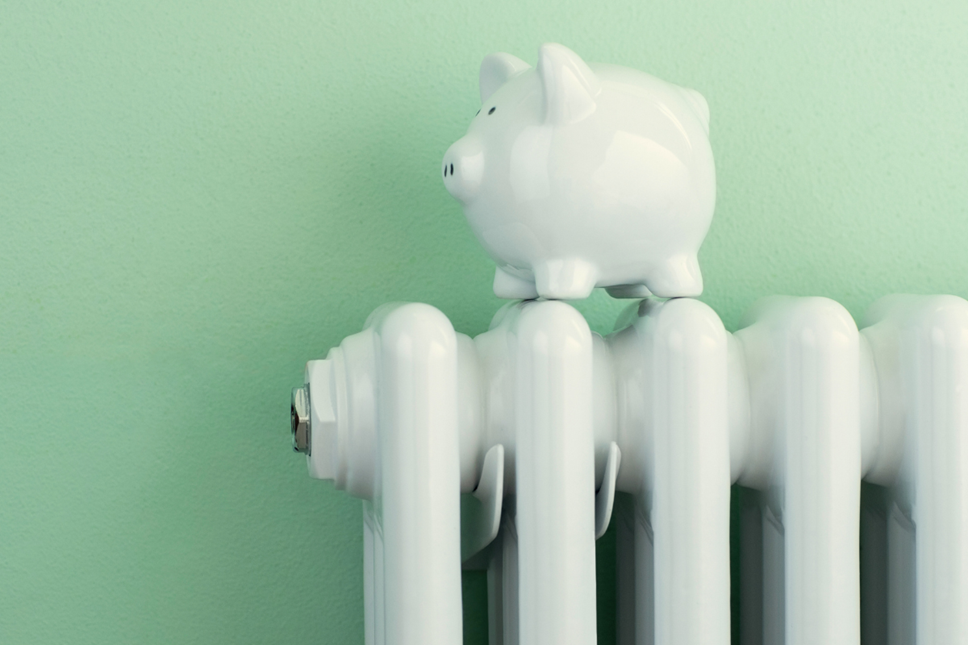 Go.Compare secures exclusive deal to offer UK's only Pay As You Go tariff with no standing charge
Go.Compare Energy has secured an exclusive agreement with Utilita to offer its 'no standing charge' Pay As You Go (PAYG) tariff, to help consumers wanting to gain better control of their energy budgeting.
This is the first time that a specialist Smart PAYG Energy supplier has partnered with a price comparison website and is the only PAYG tariff without a standing charge currently on any UK price comparison site.
Go.Compare customers can access the tariff now, to take advantage of this smart PAYG offering, which includes a state-of-the-art smart display, access to energy usage insights for better savings, no standing charge, no exit fees and face-to-face customer service across ten high street Energy Hubs.
Gareth Kloet, Energy Expert at Go.Compare, said of the offer:
"We are very excited to exclusively offer the UK's only Smart PAYG tariff with no standing charge. If a household who prepays for their energy were to go on a two-week holiday, they will ordinarily come home to negative balance of around £13 in standing charges, despite not even being there. With Utilita, you only pay for what you use, which is attractive for anyone with a property that isn't occupied all day, every day.
"The timing of this deal could not be better, following recent changes which have brought PAYG bills in line with those who pay by direct debit, giving even more choice to those reconsidering how they want to budget and pay for their energy."
Nic Rhodes, Director of Marketing at Utilita, said:
"We are delighted to be working exclusively with such a well-respected brand as Go.Compare.
"This partnership is the ideal platform to help more customers learn about and unlock the benefits of Smart PAYG+ and take back control of their energy usage and spend."
Founded in 2003, Utilita is the UK's only energy supplier created to help households make their energy spend go further, through using innovative smart features. Key customer benefits include:
Access to the award-winning My Utilita app to manage your account on the go – view your meter balance and top-up, borrow up to £100 energy credit with POWER UP, get tailored energy efficiency advice to save money with Smart Score, transfer credit between meters and much more
Variable tariff with two unit rates to help with budgeting. The price of energy gets cheaper when the Saver Rate automatically kicks in after 2kWh of energy is used each day
No standing charge - so if you don't use any energy, you pay nothing
Smart meter and smart display installed at no extra cost – allowing customers to view their energy use and spend in real-time
Top-up with the app, online, SMS or with cash at PayPoint and Payzone shops
£15 emergency credit to give you more time to top-up when you need it
Friendly credit hours from 2pm-10am, over the weekend and bank holidays
Pay As You Go as the primary payment option but may provide the option of Direct Debit and cash/cheque too
More information about this deal can be found here: www.gocompare.com/energy.
Go.Compare has also compiled a guide with energy saving guidance, which can be found at the following link: https://www.gocompare.com/gas-and-electricity/guide/energy-saving-tips.
Contact Information
Rubie Barker
Notes to editors
-Ends-
For further information please contact:
Lynsey Walden or Kath Chadwick at Go.compare on lynsey.walden@gocompare.com or kathryn.chadwick@gocompare.com.
Keep up-to-date with GoCompare on Twitter; @GoCompare
Notes to editors
About Go.Compare
Go.Compare is a comparison website that enables people to compare the costs and features of a wide variety of insurance policies, financial products and energy tariffs.
It does not charge people to use its services and does not accept advertising or sponsored listings, so all product comparisons are unbiased. Go.Compare makes its money through fees paid by the providers of products that appear on its various comparison services when a customer buys through the site.
When it launched in 2006, it was the first comparison site to focus on displaying policy details rather than just listing prices, with the aim of helping people to make better-informed decisions when buying their insurance. It is this approach to comparing products that secured the company an invitation to join the British Insurance Brokers' Association (BIBA) in 2008, and it is still the only comparison site to be a member of this organisation.
Go.Compare has remained dedicated to helping people choose the most appropriate products rather than just the cheapest and works with Defaqto, the independent financial researcher, to integrate additional policy information into a number of its insurance comparison services. This allows people to compare up to an extra 30 features of cover.
Go.Compare is part of Future Plc and is authorised and regulated by the Financial Conduct Authority (FCA).
More information can be found here www.gocompare.com or here https://www.futureplc.com/brands/.