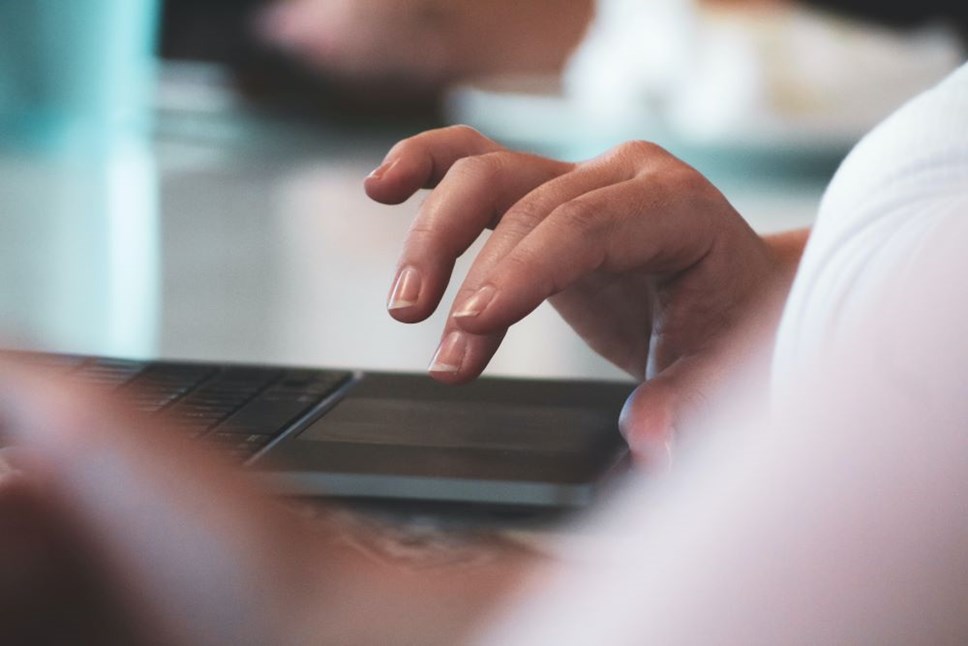 Go.Compare responds to FCA's "Dear CEO" letter and urges Brits not to cancel insurance at renewal, but to shop around and save
Last week, the UK's financial watchdog, the Financial Conduct Authority (FCA) issued a "Dear CEO" letter, expressing concern that people will cancel insurance policies in a bid to save money on their outgoings.
With the cost of living crisis continuing to squeeze households, the FCA is concerned that many bill payers might be tempted to look at their outgoings and cancel policies and subscriptions, and has asked the major British insurance companies to help customers manage their policies and budgets rather than cancel.
Go.Compare is also urging people to consider switching, rather than cancelling, insurance cover to make sure they remain protected. Not doing so could end up costing consumers more in the long run if they find themselves without insurance at a time of need.
For anyone who might be looking to save some money on their insurance policies, Go.Compare has provided some practical advice to help people reduce costs on their insurance policy at renewal, without compromising on insurance cover and potentially leaving them unprotected.
This includes:
At renewal, don't simply take the price that your current insurer is offering you – instead, take the time to look on comparison websites and other insurance companies to compare policies and ensure you are getting the best deal.
Paying annually if you can
Most insurers add interest to your monthly insurance payments, as it is essentially a loan. So, if you can afford to pay it in one go, it's worth considering, as you can make some savings this way.
When you are going through the quote process, take note of the excess amount – the contribution to a claim you will have to pay should you have an accident – does changing that make a big difference to the overall premium cost? With Go.Compare we offer £250 free excess cover with every car and home insurance policy sold. However, it's important to understand that by agreeing to a different or increased excess amount, that you will have to pay it should you make a claim, so make sure it is affordable.
When it comes to car insurance, Go.Compare expert Ryan Fulthorpe's top tips are:
Only buy what you need. Will you need windscreen cover or no claims protection cover? Would it be cheaper to buy them separately? Carefully consider what you actually need from your car insurance and buy accordingly.
The cost of your insurance depends on a number of factors, including how many miles you drive. The more miles you drive, the more expensive your premium is going to be as you are on the road more often. But be truthful about how many miles you think you will drive when getting a quote, as your policy could be invalidated if you aren't honest.
Consider adding other drivers
Adding experienced drivers as an additional driver to your policy can help bring down premiums, but if they aren't experienced then you could be increasing the cost. Always be honest about who the main driver of the vehicle is, because not doing so is called fronting, which is illegal and could invalidate your policy.
Improving your car's security could also save you a few pounds on your premium. Adding things such as locking wheel nuts, immobilisers and an alarm may all help to reduce the costs.
But do your homework before splashing out on expensive security measures, to ensure that the money you spend is worth it for the insurance premium saving.
When it comes to trying to save a few pounds on your home cover, Ceri McMillan, Go.Compare's home insurance expert, suggests:
Buy buildings and contents combined
You can by buildings and contents insurance separately, but getting them in a bundle from one provider will usually work out cheaper. Insurers usually offer discounts for combined policies, so again it's important to shop around, compare prices and cover levels.
When getting a quote for building and contents insurance you will be asked to estimate the rebuild cost of your house and also the cost of contents of your house. Rebuild costs are usually calculated automatically at point of quote, but for contents insurance you have to add a value yourself, therefore it's important to get it as close to accurate as possible to make sure you aren't over or underinsured.
Also keep an eye on any add-ons to the policy that you might not need to save a few pounds on your premium.
Make sure your home is well-maintained
Insurers assess your premium based on various things, one being how well your home is maintained. Keeping your house in tip-top condition means that you are less likely to claim – so make sure you do regular maintenance checks.
Also, if you are carrying out any home improvements you'll need to let your insurance company know as it may affect your cover when the work is being done, as well as when it is complete, if it changes the layout of your home.
Ceri explained: "When it comes to home insurance, don't pay over the odds, but don't cut corners so much that - should the worst happen - you aren't properly protected. While in the short term, saving a few pounds a month when renewing your policy might seem like a good option, if you are flooded, have a fire or are burgled, could you afford to make repairs, buy a new fridge, or a new laptop?
"That's where insurance comes in – at your hour of need. Instead of cancelling your whole policy, get in touch with your current insurance provider to discuss the fact that you need to reduce your outgoings. Ask them if they charge an administration fee to make any changes to your policy and work with them to make a few amendments which could bring down your monthly payments."
Ceri added: "If your insurance is due for renewal, make sure you shop around and compare prices and cover levels. Aspects of cover can vary significantly between providers so shop around as much as you can to get the best deal to suit your budget.
"But don't leave yourself exposed to not being insured at all – this won't save you money in the long term."
For more information on how to save money on your car and home insurance, visit: https://www.gocompare.com/car-insurance/guide/top-tips-for-cheaper-car-insurance/ and https://www.gocompare.com/home-insurance/guide/top-tips-for-cheaper-home-insurance/
-Ends-
Contact Information
Rosie Johns
Notes to editors
For further information please contact:
Lynsey Walden or Kath Chadwick at Go.Compare on lynsey.walden@gocompare.com or kathryn.chadwick@gocompare.com.
Keep up-to-date with GoCompare on Twitter; @GoCompare
Notes to editors
About Go.Compare
Go.Compare is a comparison website that enables people to compare the costs and features of a wide variety of insurance policies, financial products and energy tariffs.
It does not charge people to use its services and does not accept advertising or sponsored listings, so all product comparisons are unbiased. Go.Compare makes its money through fees paid by the providers of products that appear on its various comparison services when a customer buys through the site.
When it launched in 2006, it was the first comparison site to focus on displaying policy details rather than just listing prices, with the aim of helping people to make better-informed decisions when buying their insurance. It is this approach to comparing products that secured the company an invitation to join the British Insurance Brokers' Association (BIBA) in 2008, and it is still the only comparison site to be a member of this organisation.
Go.Compare has remained dedicated to helping people choose the most appropriate products rather than just the cheapest and works with Defaqto, the independent financial researcher, to integrate additional policy information into a number of its insurance comparison services. This allows people to compare up to an extra 30 features of cover.
Go.Compare is part of Future Plc and is authorised and regulated by the Financial Conduct Authority (FCA).
More information can be found here www.gocompare.com or here https://www.futureplc.com/brands/.