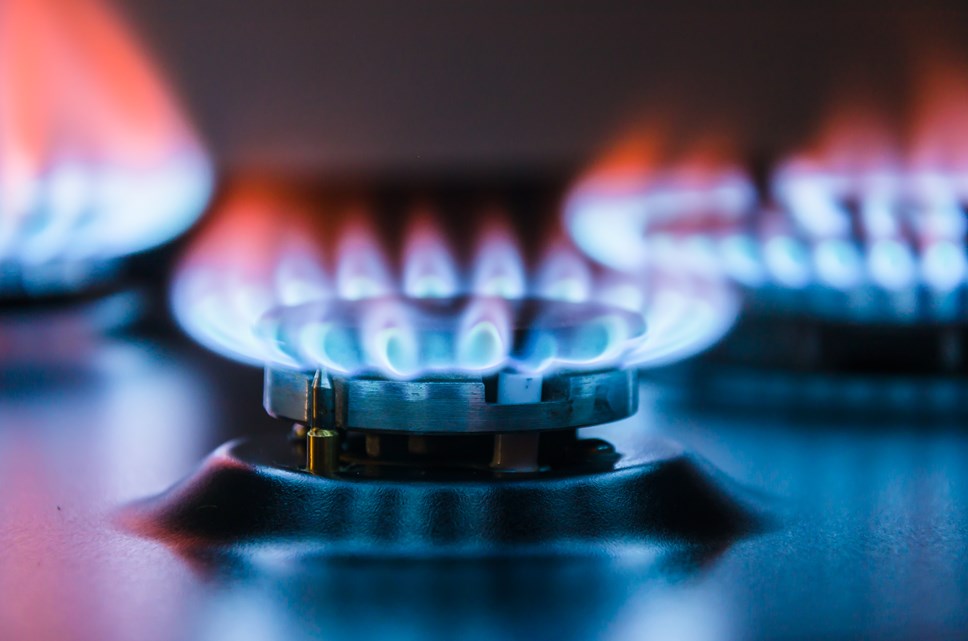 Go.Compare reacts to Ofgem lowering the Price Cap:
GoCompare Energy comments on the Ofgem Price Cap, announced today. The new Ofgem Price Cap has today been lowered to £2,074, and will come into force on the 1st July 2023.
Today's announcement means that the current Cap will fall below both the previous Price Cap of £3,280*, and the Government's Energy Price Guarantee (EPG) which was introduced to cap gas and electricity bills at an average of £2,500.
Gareth Kloet, energy spokesperson for Go.Compare Energy, said:
"Today's Price Cap announcement is very welcome news for all bill payers across the UK and is the first time that we have seen the Ofgem Price Cap drop in some time. No doubt many of us will see today's announcement and breathe a sigh of relief.
"It means that, after almost two years of turbulence and uncertainty, things are finally moving in the right direction and the prospect of a return of lower cost energy is looking increasingly likely. On the back of today's announcement, we are hopeful that we will start to see a return of choice to the market and some potential savings for bill payers as they have more access to new tariffs.
"It's very likely that we will see more tariffs being launched by energy providers and a return to switching, albeit on a much smaller scale, which will be another move in the right direction. But while it's great to see the Price Cap finally coming down, we must keep it in perspective that the average household is still paying an eye-wateringly high bill for their gas and electricity.
"The summer will offer some respite as we traditionally use less energy during the next few months, but wholesale gas and electricity costs are still being driven by global factors, and the energy crisis isn't over, so many people will still face another challenging winter.
"Where possible, we would still encourage bill payers to continue to reduce their energy consumption and eliminate wasting energy and there are still things you can do to prepare yourself financially, and practically. This includes increasing your direct debit payments now – while we have lighter evenings and warmer temperatures, most of us will inevitably use less energy so if you can, catch up on any arrears you may have with your energy provider, and make sure you are regularly providing meter readings so that your bills are up to date.
"Also, if you are lucky enough to have a balance in credit with your energy provider, try to keep it in the bank in preparation for the winter months. If you are struggling to make payments and are concerned about energy bills, always talk to your energy provider in the first instance, they have a duty to help customers. Do not be tempted to skip payments or just not pay – get in touch with them first and they will discuss payment plans with you."
For more energy saving advice, please visit the following link: https://www.gocompare.com/gas-and-electricity/guide/energy-saving-tips.
-Ends-
For further information please contact:
Lynsey Walden or Kath Chadwick at Go.compare on lynsey.walden@gocompare.com or kathryn.chadwick@gocompare.com.
Keep up-to-date with GoCompare on Twitter; @GoCompare
Notes to editors
*'Current Ofgem Price Cap is £3,280 for a dual fuel household paying by direct debit based on typical consumption
Contact Information
Lynsey Walden
Notes to editors
About Go.Compare
Go.Compare is a comparison website that enables people to compare the costs and features of a wide variety of insurance policies, financial products and energy tariffs.
It does not charge people to use its services and does not accept advertising or sponsored listings, so all product comparisons are unbiased. Go.Compare makes its money through fees paid by the providers of products that appear on its various comparison services when a customer buys through the site.
When it launched in 2006, it was the first comparison site to focus on displaying policy details rather than just listing prices, with the aim of helping people to make better-informed decisions when buying their insurance. It is this approach to comparing products that secured the company an invitation to join the British Insurance Brokers' Association (BIBA) in 2008, and it is still the only comparison site to be a member of this organisation.
Go.Compare has remained dedicated to helping people choose the most appropriate products rather than just the cheapest and works with Defaqto, the independent financial researcher, to integrate additional policy information into a number of its insurance comparison services. This allows people to compare up to an extra 30 features of cover.
Go.Compare is part of Future Plc and is authorised and regulated by the Financial Conduct Authority (FCA).
More information can be found here www.gocompare.com or here https://www.futureplc.com/brands/.