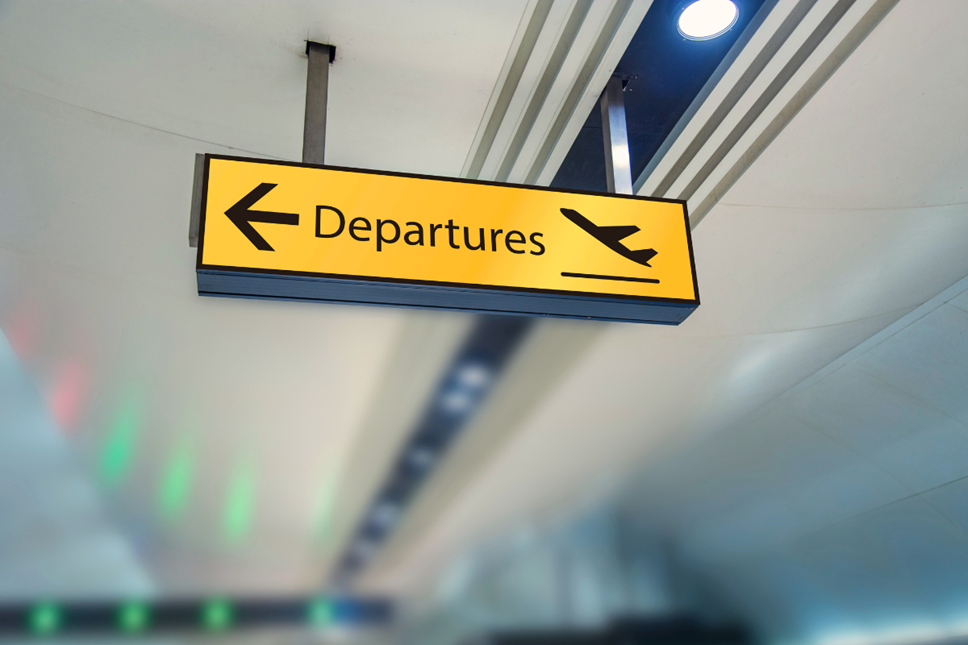 Go.Compare offers advice to travellers
With thousands of UK holidaymakers facing long delays and travel disruption due to a technical fault with the UK's air traffic control system this weekend, Go.Compare Travel is offering guidance for those who have been impacted.
Ceri McMillan, Go.Compare's travel expert (who's also stuck in Sorrento) has said:
"If your flight has been delayed or cancelled due to this weekend's technical fault and you are travelling with a UK or EU-based airline, you will need to call the airline first as they have a duty to look after you. This includes finding you an alternative flight and refunding you under the rules set by the Civil Aviation Authority.
"If you are due to fly to the UK, but you are stuck abroad, you may be offered an alternative flight, other travel dates or even a refund, so make sure you contact them as soon as possible. The airlines also have to provide you with assistance until you can fly back to the UK, which includes refunding you for the cost of food and drink, any phone calls that need to be made and accommodation if you can't get a flight that day. If you are struggling to get hold of your travel provider, then keep hold of any receipts for food or drink and you should be able to claim these back at a later date.
"If you bought a package holiday with a travel agent or tour operator, then you should also be covered under ATOL or ABTA protection, and again, your holiday provider should be your first port of call. Under ATOL or ABTA protection, you should be able to claim if things don't go to plan on your trip and they may rearrange accommodation and travel for you or refund the total cost of your holiday. However, if you book your flights and accommodation separately, then you may not have this type of protection.
"Some travel insurance policies may cover delays, but that cover might depend on what your airline does, the length of time of the delays and the policy that you have taken out. For instance, some policies may cover delays of up to 12 hours while others would only cover you if you have been delayed for 24 hours or more.
"You might also be able to make a claim from your travel insurance policy for costs associated with missed connections, but again that will depend on the compensation from your airline as they should refund the flight costs.
"Whilst many people will be facing long delays as a result of this technical fault, you shouldn't have to lose out financially as there are rules and regulations in place to protect those who have been affected. It's not how anyone wants to end their holiday, but travel companies should be able to provide some assistance so that the delay is as comfortable as possible."
For more information about travel disruption cover, please visit: https://www.gocompare.com/travel-insurance/guide/travel-disruption-cover/
Contact Information
Rubie Barker
Notes to editors
For further information please contact:
Lynsey Walden or Kath Chadwick at Go.compare on lynsey.walden@gocompare.com or kathryn.chadwick@gocompare.com.
Keep up-to-date with GoCompare on Twitter; @GoCompare
About Go.Compare
Go.Compare is a comparison website that enables people to compare the costs and features of a wide variety of insurance policies, financial products and energy tariffs.
It does not charge people to use its services and does not accept advertising or sponsored listings, so all product comparisons are unbiased. Go.Compare makes its money through fees paid by the providers of products that appear on its various comparison services when a customer buys through the site.
When it launched in 2006, it was the first comparison site to focus on displaying policy details rather than just listing prices, with the aim of helping people to make better-informed decisions when buying their insurance. It is this approach to
comparing products that secured the company an invitation to join the British Insurance Brokers' Association (BIBA) in 2008, and it is still the only comparison site to be a member of this organisation.
Go.Compare has remained dedicated to helping people choose the most appropriate products rather than just the cheapest and works with Defaqto, the independent financial researcher, to integrate additional policy information into a number of its insurance comparison services. This allows people to compare up to an extra 30 features of cover.
Go.Compare is part of Future Plc and is authorised and regulated by the Financial Conduct Authority (FCA).
More information can be found here www.gocompare.com or here https://www.futureplc.com/brands/.