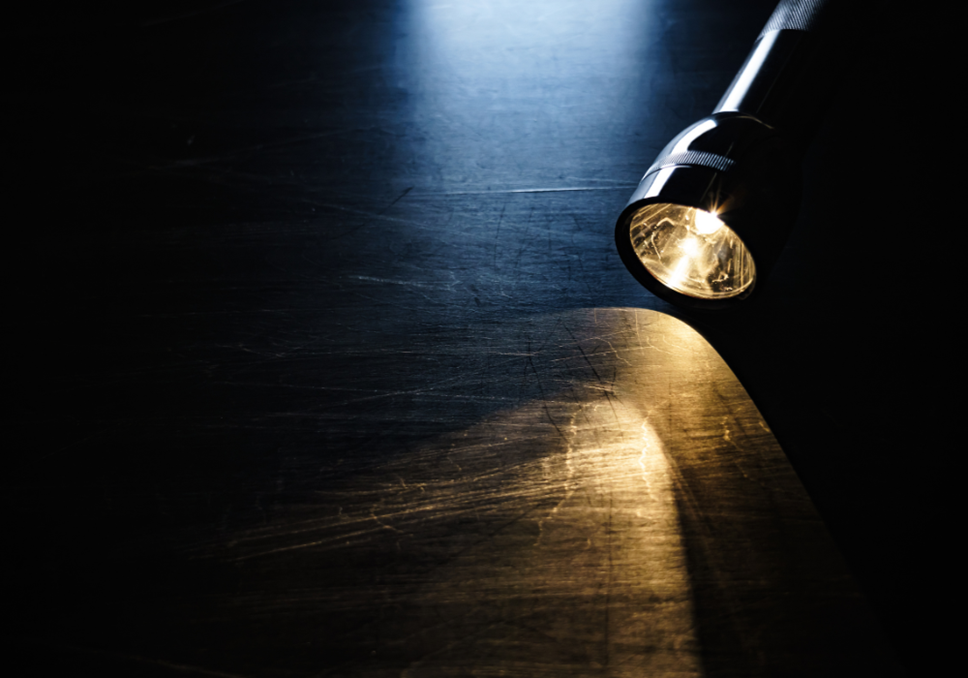 Go.Compare energy responds to the possibility of rolling blackouts in the UK
Earlier this week, the CEO of National Grid, John Pettigrew, said its "base case" assumption was the UK would have enough supplies to meet heating and lighting demand this winter, but that short rolling power cuts were a possibility.
Go.Compare's energy spokesperson, Gareth Kloet commented:
"The hope is that blackouts are something homeowners will not have to face this Winter. It's important to remember that this would only be enforced in a worst-case scenario, and there are numerous steps that can be taken by the Government to prevent this – for example, encouraging households to collectively use energy at off-peak times, which will help minimise the risk of blackouts during peak times.
"That said, it's always prudent to consider your own individual circumstances and what you would do if there is a blackout – planned or unplanned - so that you can be ready.
"If your power goes off unexpectedly, check if your neighbours are also affected to see if this is limited to just your property or if the outage is more widespread. If it's just your house, its likely to be an issue with your fuse box (a tripped switch), and therefore something you may be able to fix yourself.
But if it's more widespread, you might want to call your local provider to get an update on the situation, and while you are waiting for the power to return, the following can make life much simpler...
Making sure you have a few torches in a handy and easily accessible place is a good idea – most of us will have a torch in the house but finding it in the dark can be another challenge altogether – so just making sure it's always in the same place will be something you'll be glad you did if there are any blackouts.
This may not be as necessary if it's a planned blackout but if it's unexpected, you should make sure that any appliances that could cause problems when the power comes back on are unplugged – for example, irons, ovens or hair straighteners. But leave a light switch turned on so that you know when the power is back.
It goes without saying in today's world, but it's worth keeping your mobile phone fully charged so that you can make a call in an emergency, and if you have a charger pack, make sure that's topped up as an added buffer if your mobile runs out of battery.


Many of us picture a power cut or blackout as an inconvenience but what if power is crucial for medical equipment that you have in the home? If this is the case, then you need to register with the Priority Services Register who will be able to offer further help if you are in a vulnerable situation and will need emergency support should there be a blackout. Your energy supplier will also have a priority register so it's a good idea to contact them and make sure you are on their list.
-Ends-
Contact Information
Rosie Johns
Notes to editors
For further information please contact:
Lynsey Walden or Kath Chadwick at Go.compare on lynsey.walden@gocompare.com or kathryn.chadwick@gocompare.com.
Keep up-to-date with GoCompare on Twitter: @GoCompare
About Go.Compare
Go.Compare is a comparison website that enables people to compare the costs and features of a wide variety of insurance policies, financial products and energy tariffs.
It does not charge people to use its services and does not accept advertising or sponsored listings, so all product comparisons are unbiased. Go.Compare makes its money through fees paid by the providers of products that appear on its various comparison services when a customer buys through the site.
When it launched in 2006, it was the first comparison site to focus on displaying policy details rather than just listing prices, with the aim of helping people to make better-informed decisions when buying their insurance. It is this approach to comparing products that secured the company an invitation to join the British Insurance Brokers' Association (BIBA) in 2008, and it is still the only comparison site to be a member of this organisation.
Go.Compare has remained dedicated to helping people choose the most appropriate products rather than just the cheapest and works with Defaqto, the independent financial researcher, to integrate additional policy information into a number of its insurance comparison services. This allows people to compare up to an extra 30 features of cover.
Go.Compare is part of Future Plc and is authorised and regulated by the Financial Conduct Authority (FCA).
More information can be found here www.gocompare.com or here https://www.futureplc.com/brands/.