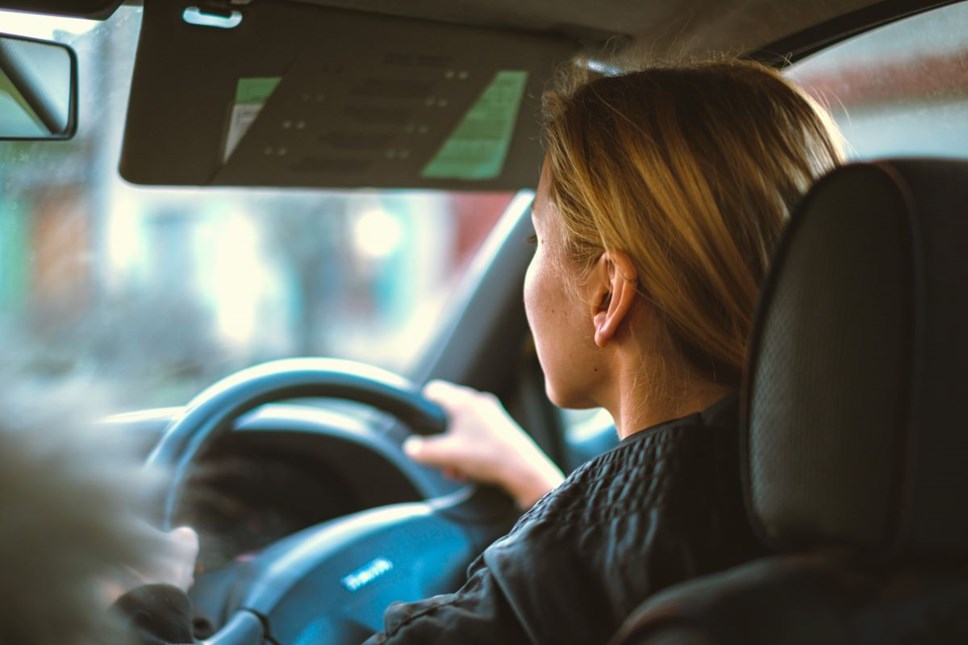 Go.Compare comments on the latest ABI car insurance figures that have revealed that car insurance costs are at a record high
Ryan Fulthorpe, motoring expert at Go.Compare Car Insurance comments on the latest ABI tracker, out today, which shows that:
The average premium paid for private comprehensive motor insurance was £511, up 7% on the previous quarter.
The current average premium is 21% higher compared to Q2 2022 and is at its highest since the tracker started in 2012.
"The latest figures from the ABI couldn't have come at a worse time for motorists, who are already dealing with increased household costs across the board. Car insurance already represents a significant cost to bill payers, so to see increases such as this is another blow to the consumer wallet.
"Unfortunately, these increases will be hitting insurers and consumers alike - while insurers do try to keep their prices competitive, the industry is also facing rising costs of claims and repairs. It was only a matter of time before this impacted the price that motorists pay for their insurance.
"Whilst this is bad news for drivers, there are things that can be done that might help keep insurance costs down. For example, being aware of the factors that impact the price of your car insurance can really help manage costs.
"There are a whole range of factors insurers take into consideration when calculating the price of your car insurance, fromthe type of vehicle you drive to your occupation. Obviously, you can't change your job just for your car insurance, but there are some simple changes you can easily make to reduce your insurance –buying your insurance policy 27 days before it is due to renew is an effective one."
Go.Compare has compiled 18 tips on how to get cheaper car insurance, some of these include:
Don't leave it until the last minute: Recent data from Go.Compare has revealed that the best day to renew insurance on your car is 27 days before your renewal is due.* The findings are based on the average premium paid by policyholders in 2022, and also found that the most expensive time to buy your new policy is the day the renewal is due. On average, the longer you leave it to renew your car insurance policy, the more you are going to pay.
Shop Around for the right quote: It may seem simple, but shopping around at renewal is one of the best ways to save on your insurance premiums. It doesn't have to be complicated; you can compare over a hundred quotes by using a comparison site.
Consider what vehicle is right for you: Different vehicles are treated differently by different insurers. In general, cars with a smaller engine are likely to be in a low insurance group, so think about the sort of car you are driving. As a bonus, road tax on vehicles with a smaller engine should also be cheaper.
Look at administration charges: Car insurance providers sometimes charge you for changing your details on your policy. Whether you are changing your car, job or your address some providers may let you make these changes for free, but others could charge you. This is something to consider if you anticipate any such changes in the long run.
Consider a telematics policy: Also known as a black box insurance policy, Telematics car insurance takes into account data on your actual driving when working out your premiums. Whether you install a black box in your car or use a mobile phone app, it could make your insurance cheaper, for drivers of any age, as long as you are a careful driver.
Pay Annually: If you can, try to pay for your insurance annually as you could make further savings. Monthly contracts may provide the ability to break down the insurance into more manageable chunks, but these come with added interest and possibly a deposit, so paying annually if you can is a cheaper option.
Consider your excess: Currently, drivers shopping around for car insurance with Go.Compare will benefit from free £250 excess cover – a helping hand when they need it most. For more information on GoCompare Car Insurance's free excess cover visit: https://www.gocompare.com/free-excess-protection-cover/
Contact Information
Rubie Barker
Notes to editors
-Ends-
For further information please contact:
Lynsey Walden or Kath Chadwick at Go.Compare on lynsey.walden@gocompare.com or kathryn.chadwick@gocompare.com.
Keep up-to-date with Go.Compare on Twitter; @GoCompare
Notes to Editor
About Go.Compare
Go.Compare is a comparison website that enables people to compare the costs and features of a wide variety of insurance policies, financial products and energy tariffs.
It does not charge people to use its services and does not accept advertising or sponsored listings, so all product comparisons are unbiased. Go.Compare makes its money through fees paid by the providers of products that appear on its various comparison services when a customer buys through the site.
When it launched in 2006, it was the first comparison site to focus on displaying policy details rather than just listing prices, with the aim of helping people to make better-informed decisions when buying their insurance. It is this approach to comparing products that secured the company an invitation to join the British Insurance Brokers' Association (BIBA) in 2008, and it is still the only comparison site to be a member of this organisation.
Go.Compare has remained dedicated to helping people choose the most appropriate products rather than just the cheapest and works with Defaqto, the independent financial researcher, to integrate additional policy information into a number of its insurance comparison services. This allows people to compare up to an extra 30 features of cover.
Go.Compare is part of Future Plc and is authorised and regulated by the Financial Conduct Authority (FCA).
More information can be found here www.gocompare.com or here https://www.futureplc.com/brands/.