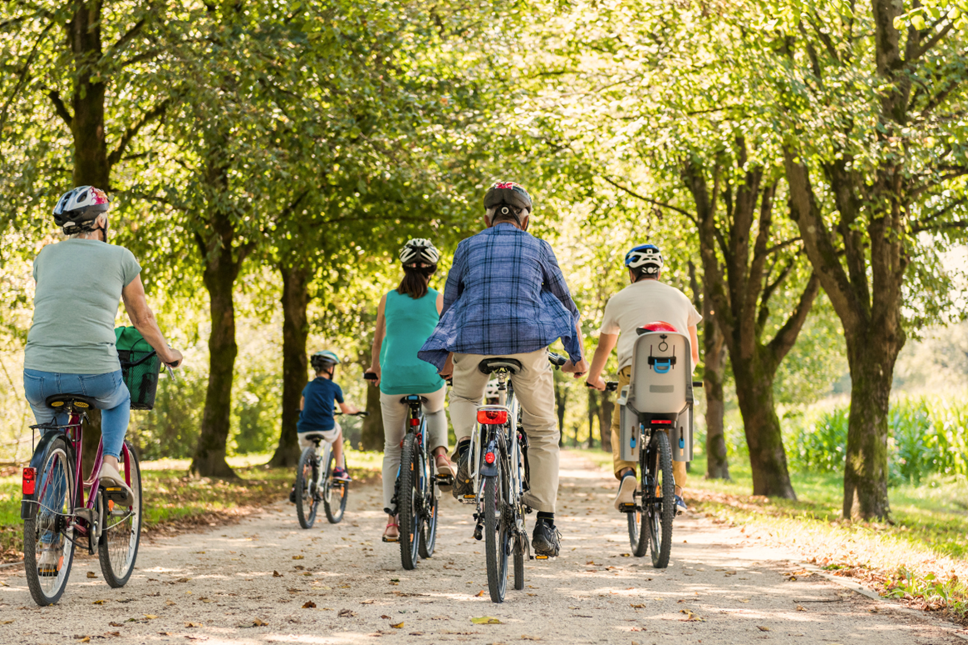 Get your bike insurance in shape this Cycle to Work Day
Making sure you have the right protection for your bike goes beyond helmets and bike lights, cycle insurance can protect your purse too
This Cycle to Work Day (August 3rd) Go.Compare is encouraging cyclists to think about the protection they have in place as they take to the roads, which goes beyond having the right safety gear on.
According to the latest data from the Department for Transport, 13.1% of adults in England cycle at least once a month, whether that is for leisure or travel,* but only 18% of cyclists in the UK take out bike insurance.**
Ryan Fulthorpe, cycle insurance expert at Go.Compare commented: "Unlike car insurance, it is not a legal requirement to have insurance for your bicycle, but it is a good idea to have some level of cover. You can choose the cover that is right for you depending on how you use your bike."
Ryan added: "If you are one of the 6.4% of people in England who use their bike to get around, or you only bring out the lycra for sunnier weekends, you may be thinking about insuring your bike.
"For those keen cyclists, getting standalone specialist bicycle insurance might be a good idea. It offers a basic level of cover for things like accidental or malicious damage and theft, but can include replacement bike hire, cycle rescue recovering or loss of earnings."
Most cycle insurance also offers cover for theft, but if you do use your bike for commuting and leave it locked up outside, you may want to double check that you are protected. There were 78,146 Police recorded incidents of bicycle theft between July 2021 and June 2022, according to the Crime in England and Wales Survey. ***
You might also get insurance cover for your bike through your home insurance policy, as some home contents policies also offer bicycle cover. But you should check the small print on that policy to ensure you have enough cover for your bike, should it be lost or stolen, as well as any expensive accessories you may have for it too.
For more information on the cover that Bicycle Insurance can provide see Go. Compare's guide to Bicycle insurance here: https://www.gocompare.com/home-insurance/bicycle-insurance-guide/
Contact Information
Rubie Barker
Notes to editors
-End-
Notes to Editors
*Data obtained from the Department for Transport (ONS), E92000001, between mid-November 2020 and November 2021.
** Research conducted by Opinium, who polled 2,000 UK adults, between 9-13 July 2021 for Thistle Insurance.
***16,458 cyclists were killed or injured in reported road accidents in 2021 according to the Department for Transport. There were 78,146 police recorded incidents of bicycle theft between July 2021 and June 2022, according to the Crime in England and Wales Survey.
For further information please contact: Lynsey Walden – lynsey.walden@gocompare.com Kath Chadwick – Kathryn.chadwick@gocompare.com
Or you can call 02920 020360. Keep up-to-date with GoCompare on Twitter; @Go.Compare
About Go.Compare
Go.Compare is a comparison website that enables people to compare the costs and features of a wide variety of insurance policies, financial products and energy tariffs.
It does not charge people to use its services and does not accept advertising or sponsored listings, so all product comparisons are unbiased. Go.Compare makes its money through fees paid by the providers of products that appear on its various comparison services when a customer buys through the site.
When it launched in 2006, it was the first comparison site to focus on displaying policy details rather than just listing prices, with the aim of helping people to make better-informed decisions when buying their insurance. It is this approach to comparing products that secured the company an invitation to join the British Insurance Brokers' Association (BIBA) in 2008, and it is still the only comparison site to be a member of this organisation.
Go.Compare has remained dedicated to helping people choose the most appropriate products rather than just the cheapest and works with Defaqto, the independent financial researcher, to integrate additional policy information into a number of its insurance comparison services. This allows people to compare up to an extra 30 features of cover.
Go.Compare is part of Future Plc and is authorised and regulated by the Financial Conduct Authority (FCA). More information can be found here www.gocompare.com or here https://www.futureplc.com/brands/