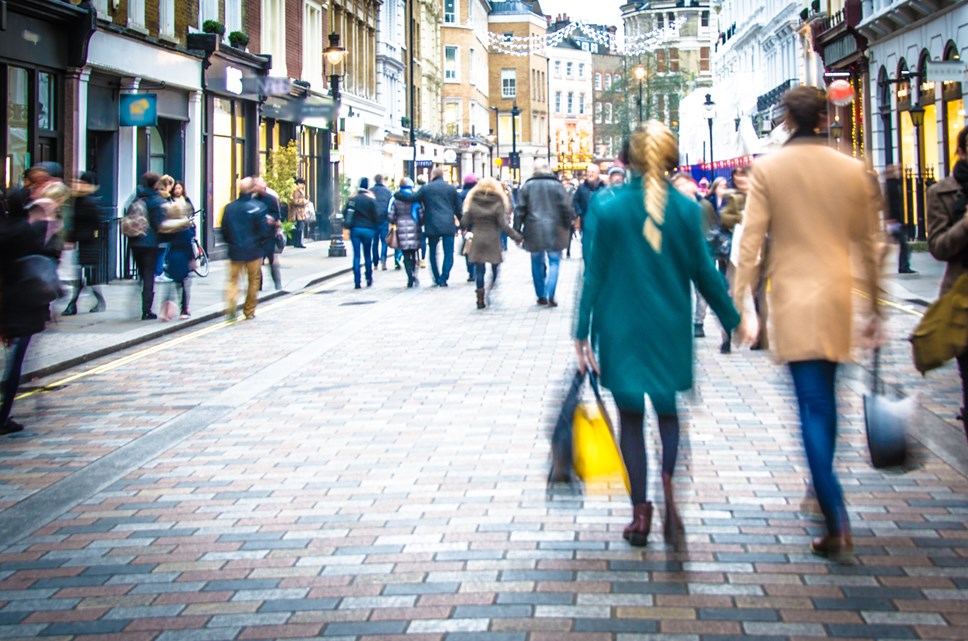 £143m* worth of unwanted gifts to be returned this Christmas
Only 69% of returns are successful;
More than 4 million people returned an unwanted Christmas gift last year;
The average value of unwanted gifts last year was £35.10;
7% say they had a problem returning a gift that was purchased online.
According to new research** released today, an estimated £143m worth of unwanted Christmas presents will be returned this year. However, only around two thirds of people will be successful in returning items.
The research, commissioned by GoCompare Money, found that 30% of UK adults have returned a Christmas present they had been given, with 8% doing so last year. On average, the value of last year's returned gifts was £35.10.
The survey looked at the reasons behind recipients returning gifts. Just over half (51%) did so because the item was the wrong size, colour or version. Other reasons cited were that the receiver didn't like or want the item (47%) while 21% said they already owned something similar. Some said they simply needed (8%) or wanted (5%) the cash value of the present.
When asked about their experience of returning items only 69% of people said they'd no problems taking back an unwanted gift. However, others experienced unhappy returns: 13% had been told by the retailer they couldn't get a refund or exchange without a receipt; 8% were told that the retailer didn't accept returns; 7% had been advised by the retailer that they were beyond the time limit for returns.
A further 7% said the retailer refused the returned item, claiming that it had been used or was damaged, while 7% said they had a problem returning a gift that was purchased online.
Rights to return
Retailers are under no legal obligation to refund an unwanted gift unless it is faulty, not as described or doesn't work as it's supposed to. They are also under no obligation to accept items returned by someone other than the buyer. But in practice, as a gesture of goodwill, most high-street stores operate a returns policy which allows unwanted items to be exchanged or refunded, some offer credit notes or gift vouchers to the value of the item.
Retailers' returns policies typically require items to be in unused, perfect condition and sealed in their original packaging, with labels and tags intact. Perishable items such as food, drink and flowers tend not to be included in returns policies.
Specially commissioned or personalised gifts are usually a non-returnable and on hygiene grounds, some retailers may not accept returns of pierced earrings, underwear, cosmetics and toiletries.
Details of individual retailers' returns policies are usually printed on their till receipts, in-store signs or are available on their website. The policy will show the time limit within which the item has to be returned (typically between 14 to 21 days) however, many retailers extend this period to allow for Christmas.
When returning unwanted presents most retailers will require you to produce a receipt as proof of purchase but some will exchange items or offer a credit voucher without one. However, if the retailer has put the item in its end of year sale then the credit note will be for the discounted price not the price originally paid.
Refunds for unwanted gifts bought using a credit or debit card will normally have to go back on the same card. So, if you want to exchange a present for cash, you'll probably have to get the person who bought it for you to arrange the refund.
Rights to return unwanted goods bought online are slightly stronger than for those purchased on the high street. Under the Consumer Contracts Regulations, an unwanted item bought online can be returned within 14 days of the buyer receiving it. However, the person returning the item is usually liable for the return postage.
Commenting on the research, Matthew Sanders from GoCompare Money said, "Most of us will have received at least one Christmas present we wanted to return. Perhaps it was clothing that was the wrong size, a naff jumper from granny or a duplicate of something you already own. Thankfully, many retailers relax their returns policy around Christmas, making it easier to return items you don't want.
Gift receipts also make the process of returning gifts much more straightforward. They don't show the price of the present and make it much easier for the recipient to exchange or return the item – without the awkward conversation with the person who bought the present. Gift receipts also show the key information you need to make a successful return - when and where the item was purchased and details the retailer's returns policy will be printed on the back."
-Ends-
For further information please contact:
Anders Nilsson or Louisa Marsden at GoCompare on 01633 654 054 / 01633 655 132
Gordon, Jason or Liz at MAW Communications on 01603 505 845
Keep up-to-date with GoCompare on Twitter; @GoCompare
Notes to editors
*Calculation based on the following: 8% of UK adults returned a Christmas present last year. There are 51,767,543 UK adults aged 18 and over in the UK ("ONS June 2017 – Population Estimates for UK, England and Wales, Scotland and Northern Ireland"). 8% of 51,767,543 is 4,141,403. The average value of Christmas gifts returned was £35.10. 4,141,403 x £35.10 = £145,363,245. GoCompare's Christmas Spend research revealed that shoppers expect to spend 1.6% less on presents this year, compared to last. Assuming the value of returns will reduce by the same amount this Christmas: £145,363,245 – 1.6% = £143,037,433.
**On 8 November 2018, Bilendi conducted an online survey among 2,006 randomly selected British adults who are Maximiles UK panelists. The margin of error-which measures sampling variability-is +/- 2.2%. The results have been statistically weighted according to the most current education, age, gender and regional data to ensure samples representative of the entire adult population of United Kingdom. Discrepancies in or between totals are due to rounding.
GoCompare
GoCompare is a comparison website that enables people to compare the costs and features of a wide variety of insurance policies, financial products and energy tariffs.
GoCompare does not charge people to use its services, and it does not accept advertising or sponsored listings, so all product comparisons are unbiased. GoCompare makes its money through fees paid by the providers of products that appear on its various comparison services when a customer buys through the site.
GoCompare does not sell its customers' data.
When it launched in 2006, it was the first comparison site to focus on displaying policy details rather than just listing prices, with the aim of helping people to make better-informed decisions when buying their insurance. GoCompare has remained dedicated to helping people choose the most appropriate products rather than just the cheapest, and has teamed up with Defaqto, the independent financial researcher, to integrate additional policy information into a number of its insurance comparison services. This allows people to compare up to an extra 30 features of cover.
GoCompare is the only comparison website to be invited to join the British Insurance Brokers' Association (BIBA) and is authorised and regulated by the Financial Conduct Authority (FCA).
For more information visit www.gocompare.com and www.gocomparegroup.com
Contact Information
Louisa Marsden
Senior PR Executive
GoCompare
01633 655 132