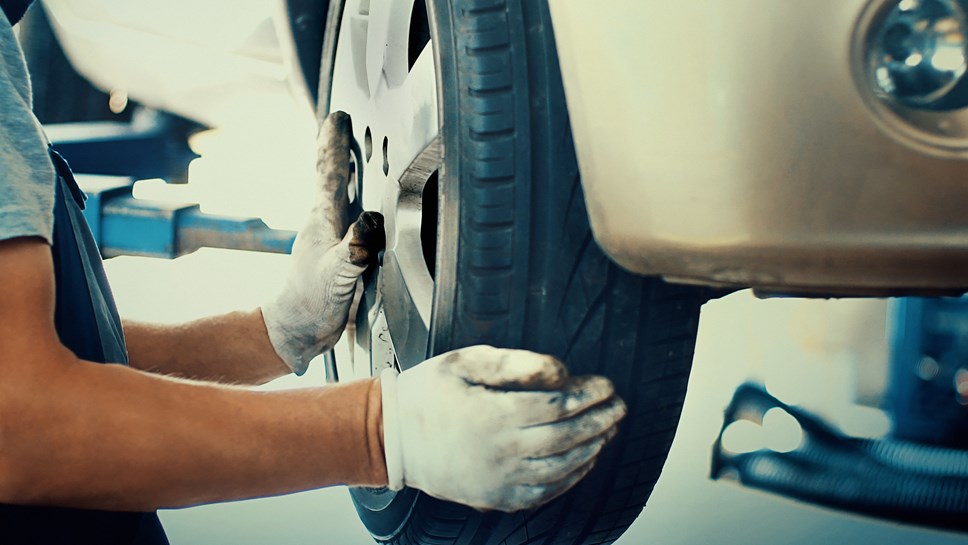 £1 million refunded to customers through GoCompare car insurance excess cover
GoCompare offers customers £250 free excess cover when they purchase car insurance
Customer savings have now amounted to one million pounds since it launched in 2019
GoCompare has today announced that over £1 million has been refunded to customers through its £250 free excess cover offer which has been running since July 2019.
Currently, any customer who has purchased car insurance via GoCompare is offered £250 free excess cover, meaning that customers who have made a claim on their car insurance can claim up to £250 pounds back*.
Lee Griffin, CEO and founder at GoCompare, explained: "Excesses can be a grey area for motorists, with research showing that they are among the least well-understood elements of car insurance, with many not knowing how much they have to pay when they make a claim**. The same research also revealed that excesses could contribute to genuine financial hardship, with 37% of drivers admitting that they don't have the means to pay their excess or would have to turn to credit cards or loans.
"We are thrilled that we have reached this milestone and that motorists have been able to claim over £1million. Helping people to better protect what's important, whether it be their cars, families or homes, is at the heart of everything do. Our special offers are geared to make this happen for our customers."
One such customer, Steve, made a claim due to a non-third party accident: "I did some slight damage to near side wing of my car when I caught the edge of a metal barrier. Estimate for repair was for about £1000 and in the event it only took few weeks to be completed - although the insurance company held the claim open for a few months to make sure there wasn't any counter claim.
"The excess cover offered by GoCompare was extremely welcome and helped to reduce the stress over the incident; financially as well as emotionally."
The £250 excess cover offer will be available to GoCompare customers until on a continued basis and is followed by the launch of its newest incentive, 'MOT for a tenner', allowing customers to claim their MOT for £10 if due by the 30th June***.
For more information on GoCompare's free £250 excess cover, please visit: https://www.gocompare.com/free-excess-protection-cover/
-Ends-
For further information please contact:
Lynsey Walden on lynsey.walden@gocompare.com or Kathryn.chadwick@gocompare.com.
Gordon, Jason or Liz at MAW Communications on 01603 505 845
*Full T&Cs on free £250 excess cover: https://www.gocompare.com/free-excess-protection-cover/
**On 15 July 2019, Bilendi conducted an online survey among 2,000 randomly selected British adults who are Maximiles UK panellists. The margin of error-which measures sampling variability-is +/- 2.2%. The results have been statistically weighted according to the most current education, age, gender and regional data to ensure samples representative of the entire adult population of United Kingdom. Discrepancies in or between totals are due to rounding.
Excess-related terms came towards the bottom of a list of 16 common car insurance terms - 'compulsory excess' came in twelfth place and 'voluntary excess' came eleventh.
***Full T&Cs on MOT for a tenner: https://www.gocompare.com/motforatenner/
About GoCompare
GoCompare is a comparison website that enables people to compare the costs and features of a wide variety of insurance policies, financial products and energy tariffs.
It does not charge people to use its services and does not accept advertising or sponsored listings, so all product comparisons are unbiased. GoCompare makes its money through fees paid by the providers of products that appear on its various comparison services when a customer buys through the site.
When it launched in 2006, it was the first comparison site to focus on displaying policy details rather than just listing prices, with the aim of helping people to make better-informed decisions when buying their insurance. It is this approach to comparing products that secured the company an invitation to join the British Insurance Brokers' Association (BIBA) in 2008, and it is still the only comparison site to be a member of this organisation.
GoCompare has remained dedicated to helping people choose the most appropriate products rather than just the cheapest and works with Defaqto, the independent financial researcher, to integrate additional policy information into a number of its insurance comparison services. This allows people to compare up to an extra 30 features of cover.
GoCompare is part of Future Plc and is authorised and regulated by the Financial Conduct Authority (FCA).
More information can be found here www.gocompare.com or here https://www.futureplc.com/brands/.
Contact Information
Gordon Maw