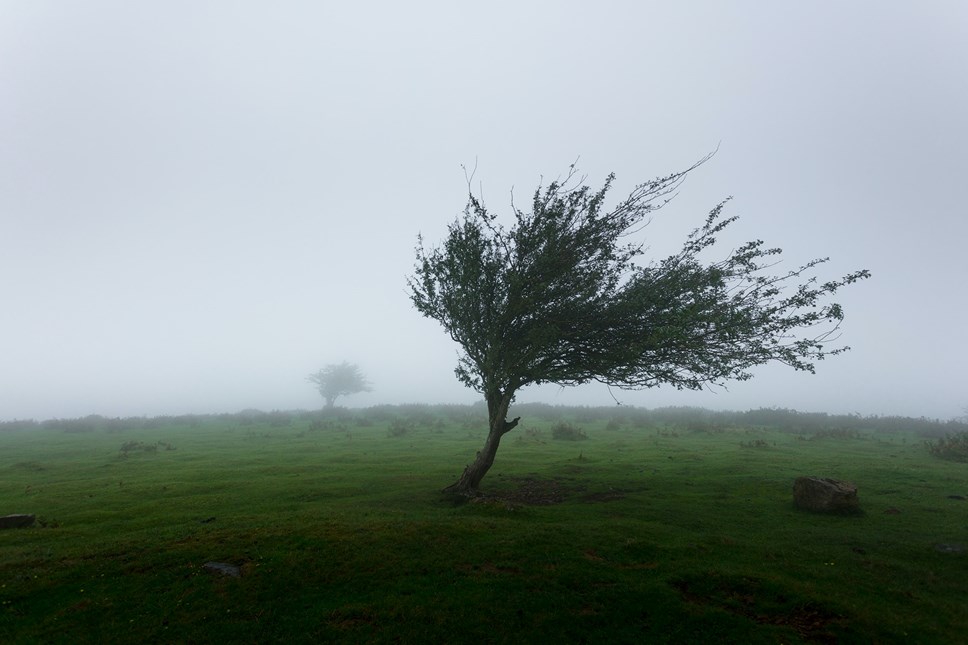 First Arwen now Barra – GoCompare reveals the ABC of storm-proofing your home
While the UK is still recovering from the damage and disruption of storm Arwen, storm Barra is already on its way. Protecting your home from the wild weather is important, so the experts at GoCompare Home Insurance have gathered their guidance to help keep you and your prized possessions safe, whatever the weather.
A – Annual maintenance
Keeping up with regular maintenance on your property will help avoid unnecessary calls to your insurance provider, as well as making it more likely that any claims for storm damage will go through. Hannah Isitt, GoCompare's Home Insurance expert, says:
"Damage caused by wear and tear, or problems caused by a lack of maintenance are among the main reasons for insurers rejecting household claims. Home insurance provides financial protection against damage from major events like fires, storms, or floods – but it does not cover damage caused by day-to-day use or poor upkeep."
B – Be buildings aware
Batten down the hatches! Before major bad weather hits, there are a number of things you can do to limit the chances of storm damage. GoCompare's advice (as long as it's safe to do so) is:
Tie down anything likely to fall or be blown away, like garden furniture and equipment.
If you've strung up your Christmas lights, take the time to check they are thoroughly secured.
Tidy – put everything away if you can, away from the high winds.
C – Contents in the open
If you have contents out in the open, like chairs or plant pots, these could be covered in your insurance policy. However, your insurer might stipulate there are certain conditions you have to adhere to. Hannah explains:
"With some items it's just not practical to move them inside, so a number of insurance providers will cover contents that are left out in the open, like sun loungers and plants. In order to qualify for a claim though, you might have to take what they deem as 'reasonable steps' to protect the items yourself. This might include securing items to the ground and using covers."
"We always recommend reading your policy documents carefully so that you know what you are and aren't covered for. That way, if you do need to make a claim, you'll be well prepared."
Know your insurance inside-out
No matter what the weather's doing, it's important to get to know your insurance cover inside-out. As Hannah explains:
"Insurance providers are all different when it comes to storm cover and what you can claim for, so don't rush things when it comes to getting to know your policy. Read your documents carefully and if there's anything you're unsure of, contact your insurance provider for clarification."
"Comparing policies before you purchase is also more important than you might think. If you're on the lookout for new home insurance, using a comparison service such as GoCompare makes it easier to look at policies side-by-side and decide which one is right for you."
For more information on home insurance, visit: https://www.gocompare.com/home-insurance/.
-Ends-
Contact Information
Lynsey Walden
Notes to editors
For further information please contact:
Lynsey Walden or Kath Chadwick at GoCompare on lynsey.walden@futurenet.com or kathryn.chadwick@futurenet.com.
Keep up-to-date with GoCompare on Twitter; @GoCompare
About GoCompare
GoCompare is a comparison website that enables people to compare the costs and features of a wide variety of insurance policies, financial products and energy tariffs.
It does not charge people to use its services and does not accept advertising or sponsored listings, so all product comparisons are unbiased. GoCompare makes its money through fees paid by the providers of products that appear on its various comparison services when a customer buys through the site.
When it launched in 2006, it was the first comparison site to focus on displaying policy details rather than just listing prices, with the aim of helping people to make better-informed decisions when buying their insurance. It is this approach to comparing products that secured the company an invitation to join the British Insurance Brokers' Association (BIBA) in 2008, and it is still the only comparison site to be a member of this organisation.
GoCompare has remained dedicated to helping people choose the most appropriate products rather than just the cheapest and works with Defaqto, the independent financial researcher, to integrate additional policy information into a number of its insurance comparison services. This allows people to compare up to an extra 30 features of cover.
GoCompare is part of Future Plc and is authorised and regulated by the Financial Conduct Authority (FCA).
More information can be found here www.gocompare.com or here https://www.futureplc.com/brands/.