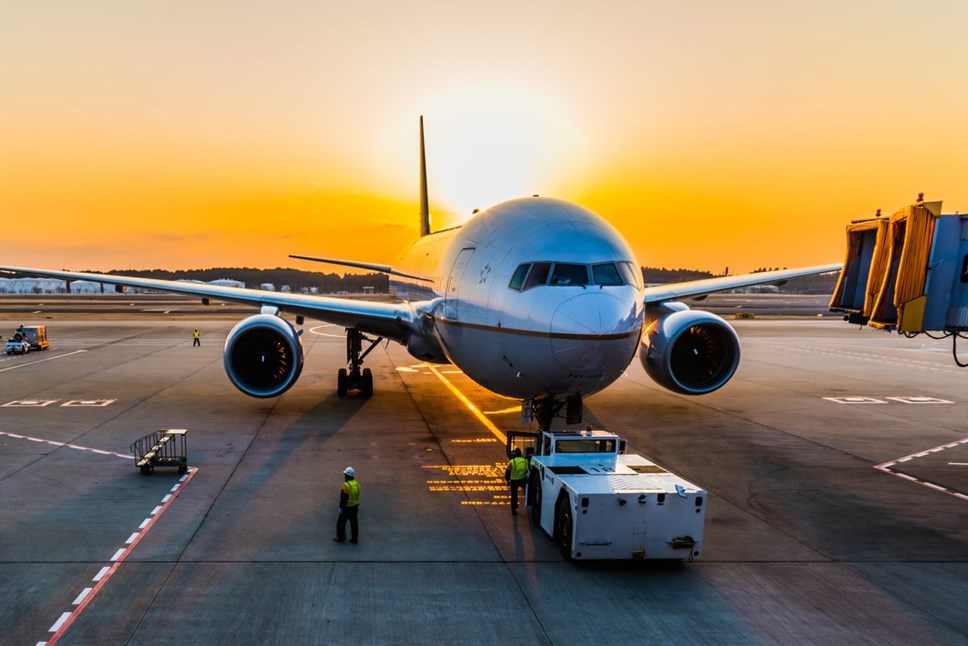 Eruption disruption: how many are prepared for sudden issues with their travel plans?
According to new data, one in four don't book travel insurance until just hours before they fly - which could leave them unprotected.
With news of flights being grounded as Mount Etna's activity showers Catania in Sicily with ash, Go.Compare can reveal that many travellers may be unprepared for sudden disruptions to their travel plans. Go.Compare's research shows that more than a quarter of Brits (28 per cent) don't book their travel insurance until the day they're due to depart.*

The comparison site reviewed travel insurance policies purchased during January 2023 and found that, of those who were buying a policy for a forthcoming trip 28 per cent bought it on the day of travel. A further 19 per cent had taken out a policy during the week leading up to their trip while another 24 per cent booked it within the month of departure. Just a quarter (24 per cent) of people had took out their policy within six months of travel.

Ceri McMillan, travel insurance spokesperson for Go.Compare, said: "While some trips are unavoidably short notice, it is concerning that so many Brits are procrastinating before purchasing their policy. You can buy travel insurance right up until the point you leave home for your trip, and there's no shame in doing that, but getting a policy in place early doors can be a game-changer.
"As well as cover for cancellations, travel disruption, personal liability and lost or stolen baggage, travel insurance can cover medical expenses in the case of illness or accident, plus pay for the cost of repatriation if needed. And while it is possible to buy a policy on the day of departure, travellers should be mindful of the waiting periods on some last-minute policies," warned Ceri.

"In some cases, you may have to wait for a period of 24, 48, or even 72 hours for the policy to begin," Ceri said. "These waiting periods are there to prevent you from booking insurance to cover incidents that have already happened, so you won't be covered until that period ends.

"Too many people think of travel insurance as something that covers problems while you're away, but issues can arise before you jet off too - such as the flight cancellations we are seeing news of today. Cancellation is one of the main reasons people claim on a travel insurance policy, and in those instances, having booked insurance right after you started paying for your trip could save you considerable money and stress."
Ceri continued, "If your flight is delayed or cancelled due to extreme weather or a natural disaster, like the Mount Etna eruption, then you should contact your airline in the first instance. They have a duty to look after you, and this includes finding you an alternative flight within 24 hours and compensating you under the rules set by the Civil Aviation Authority.
"You should also check the specific cover on your travel insurance policy. Look for whether your cover includes 'travel disruption cover or natural catastrophe cover', or cover for extreme weather events. And if you can't see this included, speak to your provider to make sure."


For more information about purchasing travel insurance, or to find out about last minute travel cover, please visit: https://www.gocompare.com/travel-insurance/guide/last-minute/.

-Ends-
Contact Information
Rosie Johns
Notes to editors
Notes to editors
*Source: Defaqto Matrix of 332 car insurance products in the market on March 2nd 2023, compared with the same time in 2022. instant and unbiased market and competitor intelligence, from independent financial researcher Defaqto). Percentages are rounded up to the nearest whole number.
***https://press.gocompare.com/news/drivers-call-for-action-on-car-insurance-renewals-as-loyalty-penalty-increases-22-percent-to-gbp-1-2bn-a-year
For further information please contact:
Lynsey Walden on lynsey.walden@Gocompare.com, or Kath Chadwick on Kathryn.chadwick@Gocompare.com.
Keep up-to-date with Go.Compare on Twitter; @Go.Compare
About Go.Compare
Go.Compare is a comparison website that enables people to compare the costs and features of a wide variety of insurance policies, financial products and energy tariffs.
It does not charge people to use its services and does not accept advertising or sponsored listings, so all product comparisons are unbiased. Go.Compare makes its money through fees paid by the providers of products that appear on its various comparison services when a customer buys through the site.
When it launched in 2006, it was the first comparison site to focus on displaying policy details rather than just listing prices, with the aim of helping people to make better-informed decisions when buying their insurance. It is this approach to comparing products that secured the company an invitation to join the British Insurance Brokers' Association (BIBA) in 2008, and it is still the only comparison site to be a member of this organisation.
Go.Compare has remained dedicated to helping people choose the most appropriate products rather than just the cheapest and works with Defaqto, the independent financial researcher, to integrate additional policy information into a number of its insurance comparison services. This allows people to compare up to an extra 30 features of cover.
Go.Compare is part of Future Plc and is authorised and regulated by the Financial Conduct Authority (FCA).
More information can be found here www.Go.Compare.com or here https://www.futureplc.com/brands/.