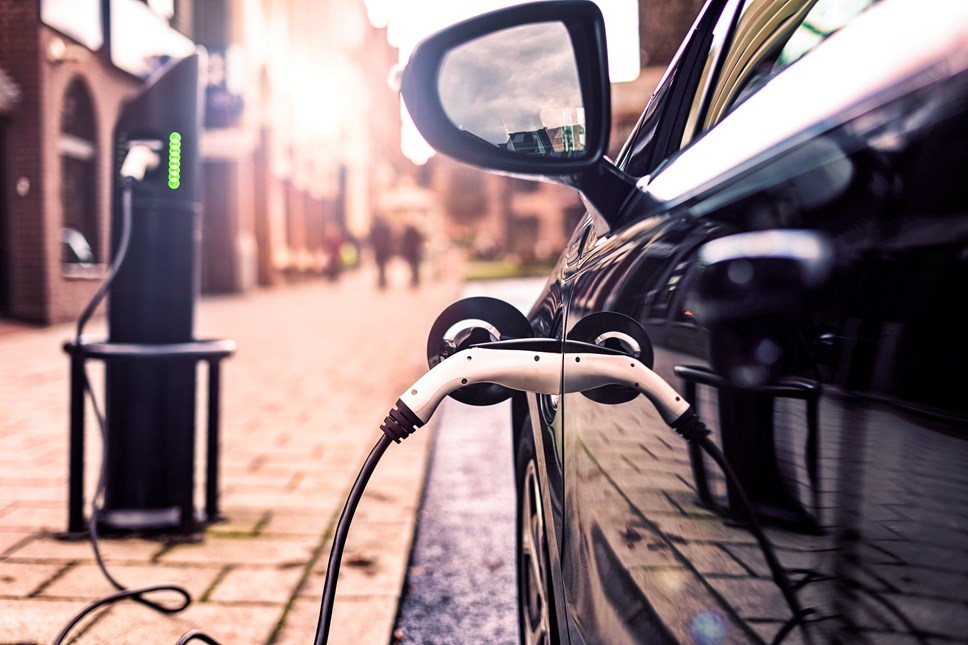 Electric Vehicles – only 14% of motorists are considering an EV as their next car
SMMT reports that 17.1% of all new cars on the road in June were electric vehicles
New research from GoCompare reveals that, on average, 14% of people would consider a full electric vehicle as their nextcar
Men more likely to buy an electric vehicle than women
GoCompare shows that insurance premiums are still falling for EVs*
The latest SMMT** figures reveal that, while new car sales are still recovering after the pandemic, electric vehicle sales are on the up, with BEVs (Battery Electric) and PHEVs (Plug-In Hybrid) accounting for 17.1 of all new cars on the road in June.
But new research*** from GoCompare reveals that just 14% of drivers are considering an EV as their next car and of those who would consider buying an EV as their next vehicle, 60% are male and 40% are female.
Ryan Fulthorpe, motoring expert at GoCompare has said:
"Looking at the SMMT figures for 2021 so far, the market share of BEVs has nearly doubled this year from 4.7% in 2020 to 8.1% in 2021. There is also a marked decline in the sale of traditional diesel-powered vehicles with their market share this year falling to 10.2% compared with 18.2% last year.
"While it's great to see so many drivers making the switch to a greener vehicle, our research shows that just 14% of people are considering an EV as their next car, so there's still some way to go ahead of the 2030 deadline."
When asked the reasons why people are put off buying an electric vehicle, price topped the list – with more than half of those questioned saying that electric vehicles are too expensive, and 50% said they wouldn't choose an electric vehicle until there is a better network of charging points. Just under half (45%) are concerned that they only have limited battery charge.
Ryan added: "The SMMT figures are a good indication of the direction of travel and the tide is turning, but price, range and charging points are still, rightly so, a big consideration for people. From a car insurance perspective, we have seen an 84% increase in people quoting for electric vehicles and prices have dropped by 13%.
"However, all insurers do price differently so while we are seeing an average decrease in premiums for EVs across the board, it's important to remember that some insurers will price more competitively than others, so make sure you compare prices from as many insurers as you can when you are switching your insurance."
GoCompare car insurance has produced an interactive page showing the changing trends in car sales, as well a the most popular brand and model of EV car in the UK.
For more information on insuring an electric car please visit: https://www.gocompare.com/car-insurance/electric-car-insurance/
-Ends-
*Based on Car insurance quotes run on GoCompare for Electric vehicles between H1 2020 vs. H1 2021 with premiums based on best average quoted premium.
**Preliminary figures from the Society of Motor Manufacturers and Traders (SMMT).
***On 21 May 2021, an online survey of 2,024 randomly selected Great British adults was executed by Maru/Blue. For comparison purposes, a probability sample of this size has an estimated margin of error (which measures sampling variability) of +/- 2.1%. The results have been weighted by age, gender, region and social grade to match the population, according to Census data. This is to ensure the sample is representative of the entire adult population of Great Britain. Discrepancies in or between totals are due to rounding.
About GoCompare
GoCompare is a comparison website that enables people to compare the costs and features of a wide variety of insurance policies, financial products and energy tariffs.
It does not charge people to use its services and does not accept advertising or sponsored listings, so all product comparisons are unbiased. GoCompare makes its money through fees paid by the providers of products that appear on its various comparison services when a customer buys through the site.
When it launched in 2006, it was the first comparison site to focus on displaying policy details rather than just listing prices, with the aim of helping people to make better-informed decisions when buying their insurance. It is this approach to comparing products that secured the company an invitation to join the British Insurance Brokers' Association (BIBA) in 2008, and it is still the only comparison site to be a member of this organisation.
GoCompare has remained dedicated to helping people choose the most appropriate products rather than just the cheapest and works with Defaqto, the independent financial researcher, to integrate additional policy information into a number of its insurance comparison services. This allows people to compare up to an extra 30 features of cover.
GoCompare is part of Future Plc and is authorised and regulated by the Financial Conduct Authority (FCA).
More information can be found here www.gocompare.com or here https://www.futureplc.com/brands/.
Contact Information
Lynsey Walden