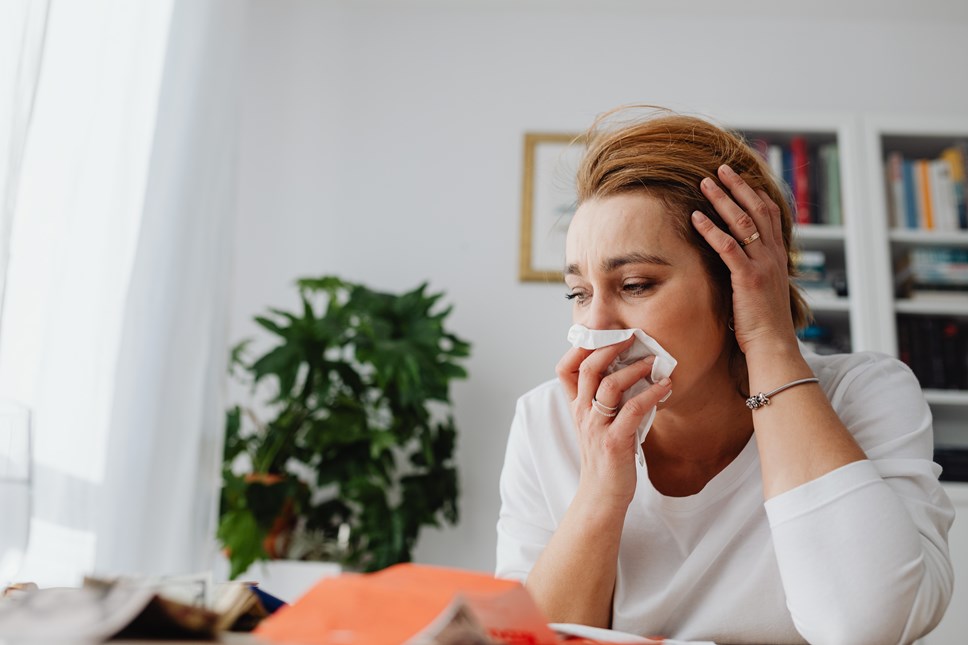 Driving under the in-FLU-ence: Go.Compare warns poorly motorists to think twice before getting behind the wheel
Drivers should check for side-effects on any medication they are taking
December not only marks the countdown to Christmas – but also the start of flu season in the UK. And as cases rise, Go.Compare warns, so do the chances that drivers may be inadvertently breaking the law.
Motorists must be able to drive safely and maintain control of their vehicles – and judging your capability on the roads is not always straight-forward. Ryan Fulthorpe, motoring expert at Go.Compare said, "It goes without saying that if you feel unwell or out of sorts, you shouldn't get behind the wheel. While not strictly illegal, driving with the flu or another cold weather illness could impair your ability to stay focused and in control of your vehicle – which could be dangerous. However, assessing your ability to drive isn't always as easy as you might think, and it's important to be mindful of the law.
"If you have taken some medicine to ease your symptoms, you could in fact be breaking the law by driving. Common, legal drugs like painkillers can cause symptoms such as drowsiness, which may not be immediately apparent, but can have a massive effect on a road user's ability to detect and react to hazards.
"You can be prosecuted with drug driving offences if your driving is deemed to be impaired – even if the drugs you have taken are entirely legal – and the penalties if caught are severe. Much like drink driving, a conviction can land you with a hefty fine, a driving ban, and even jail time. Additionally, those convicted of drug driving can expect to see steep increases in their car insurance premiums, or even find difficulty in obtaining cover.
"If you are prescribed any new medication, make sure to ask your GP whether it will affect your ability to drive. And with over-the-counter medication, read and follow the instructions provided carefully. If you are in any doubt at all about whether you are fit to drive, don't get behind the wheel."
Learn more about the legislative and car insurance implications of driving under the influence of drugs – both legal and illegal – here: https://www.gocompare.com/motoring/guides/drug-driving/.
-Ends-
Contact Information
Rosie Johns
Notes to editors
For further information please contact:
Lynsey Walden on lynsey.walden@gocompare.com, or Kath Chadwick on Kathryn.chadwick@gocompare.com.
Notes to editors
For further information please contact:
Lynsey Walden or Kath Chadwick at Go.compare on lynsey.walden@gocompare.com or kathryn.chadwick@gocompare.com.
Keep up-to-date with GoCompare on Twitter; @GoCompare
About Go.Compare
Go.Compare is a comparison website that enables people to compare the costs and features of a wide variety of insurance policies, financial products and energy tariffs.
It does not charge people to use its services and does not accept advertising or sponsored listings, so all product comparisons are unbiased. Go.Compare makes its money through fees paid by the providers of products that appear on its various comparison services when a customer buys through the site.
When it launched in 2006, it was the first comparison site to focus on displaying policy details rather than just listing prices, with the aim of helping people to make better-informed decisions when buying their insurance. It is this approach to comparing products that secured the company an invitation to join the British Insurance Brokers' Association (BIBA) in 2008, and it is still the only comparison site to be a member of this organisation.
Go.Compare has remained dedicated to helping people choose the most appropriate products rather than just the cheapest and works with Defaqto, the independent financial researcher, to integrate additional policy information into a number of its insurance comparison services. This allows people to compare up to an extra 30 features of cover.
Go.Compare is part of Future Plc and is authorised and regulated by the Financial Conduct Authority (FCA).
More information can be found here www.gocompare.com or here https://www.futureplc.com/brands/.