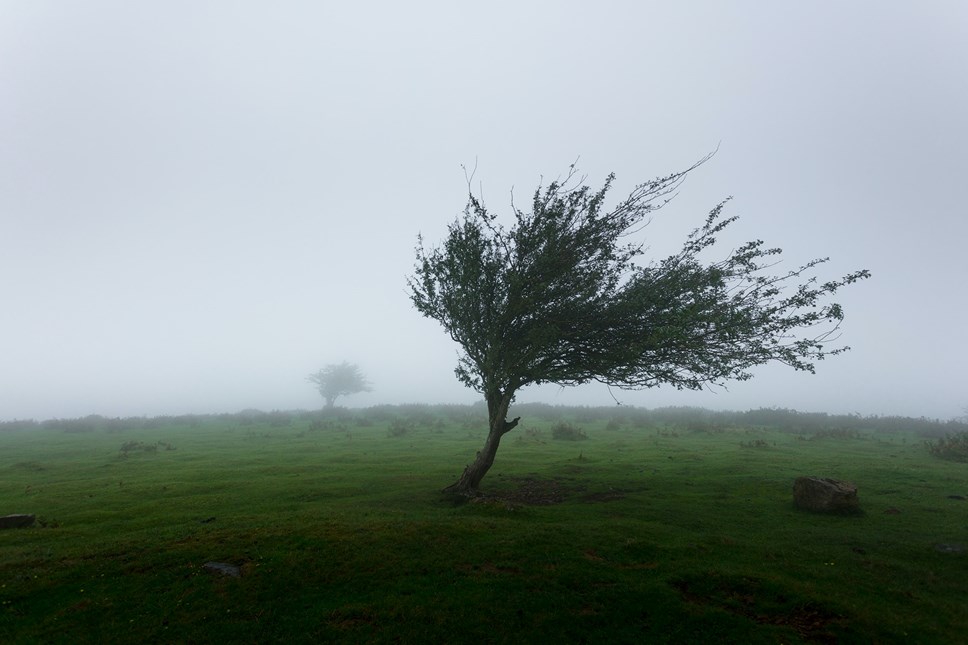 Don't leaf it too late: Is now the time for an autumn house audit?
Go.Compare is recommending that homeowners get their houses in order now, before the winter weather arrives
With October set to bring strong winds, rain and a change from mild to colder weather, Go.Compare home insurance is urging Brits to conduct a house audit now and make sure homes are ready for more extreme weather conditions.
Recent research from Go.Compare revealed that a quarter of people* with a buildings insurance policy in place say that the extreme weather conditions we've had in recent years has made them consider their insurance cover more carefully. With that in mind, Go.Compare is also recommending that as part of their autumn home audit people check their home insurance policies and make sure they have the right cover in place to financially protect themselves against storm or flood damage.
Ceri McMillan, Go.Compare's home insurance expert, said: "Just as people have a spring clean, or tidy the garden before summer sets in, a good habit is to have an autumn audit and make sure your home is ready for the change in weather conditions.
"The winter months often bring more extreme weather conditions and while home insurance generally provides financial protection against damage to your home from storm damage or flooding, it doesn't cover damage that's been caused through poor upkeep of a property.
"Now is also the time to check your home insurance policy documents and understand the cover you have in place. Is it right for your requirements?"
As well as checking your home insurance cover levels, Go.Compare home insurance has some advice for homeowners who want to make sure their home is ready to weather the storm:
Sort a service: Get a boiler service in line with manufacturer guidance (usually once a year) and check to see if radiators and thermostats are working efficiently.


Insulate: With energy costs increasing this winter, many people will be looking to make savings on their gas and electricity bills, and one of the most effective things you can do is make sure your home is properly insulated. So, if you haven't already and if you can, insulate loft spaces, water tanks, pipes, and outdoor taps.


Maintain your home's exterior: It's worth taking a walk around your property and just checking that there aren't any cracked windows or missing roof tiles. Also, clear gutters of leaves and other debris which will not only help protect your home but also prevent a future claim being rejected due to poor upkeep of the property. Lastly, make sure you repair any existing damage and secure hinges on garden buildings and structures.


Batten down the hatches: Tidy away anything that you think might be liable to damage from high winds. Also, tie down anything that might fall or be blown away, like garden furniture and children's playground equipment. Make sure your fences are secure, too, and check any trees for overhanging branches that could drop on cars or outbuildings and cause damage.


Cover up financially: During the winter, it's even more vital to have uninterrupted access to electricity, heat and hot water – so you might want to consider a home emergency policy. Ceri continued: "Home Emergency cover is slightly different to general home contents insurance, as it could cover you for any sudden or urgent issues with the gas, electricity and water, such as a boiler breakdown."
Home emergency cover typically gives customers access to a 24-hour helpline providing a call-out service for emergency repairs by local tradespeople at an agreed call-out charge. It covers the costs of contractors' call-out and labour charges and for parts and materials up to the sum insured.
Ceri adds: "If your home is unfortunately a victim of weather damage this winter and you need to make a claim, it's important that you make a note of the time and date of the damage, and keep local weather reports to hand in case there is a dispute with your insurer on the severity of the weather conditions. And if you know a storm is on its way, you could even take pictures of your home before to provide evidence that it was in good condition before the weather got to it."
For more on how to protect your home in the bad weather, visit: https://www.gocompare.com/home-insurance/weather-damage-and-home-insurance/.
-Ends-
For further information please contact:
Lynsey Walden or Kath Chadwick at Go.Compare on lynsey.walden@gocompare.com or kathryn.chadwick@gocompare.com.
Keep up-to-date with GoCompare on Twitter; @GoCompare
Notes to editors
*On 16th- 19th September 2022, a survey of 2091 randomly selected Great British adults was executed by Maru/Blue. For comparison purposes, a probability sample of this size has an estimated margin of error (which measures sampling variability) of +/- 2.1%. The results have been weighted by age, gender, region and social grade to match the population, according to Census data. This is to ensure the sample is representative of the entire adult population of Great Britain. Discrepancies in or between totals are due to rounding.
About Go.Compare
Go.Compare is a comparison website that enables people to compare the costs and features of a wide variety of insurance policies, financial products and energy tariffs.
It does not charge people to use its services and does not accept advertising or sponsored listings, so all product comparisons are unbiased. Go.Compare makes its money through fees paid by the providers of products that appear on its various comparison services when a customer buys through the site.
When it launched in 2006, it was the first comparison site to focus on displaying policy details rather than just listing prices, with the aim of helping people to make better-informed decisions when buying their insurance. It is this approach to comparing products that secured the company an invitation to join the British Insurance Brokers' Association (BIBA) in 2008, and it is still the only comparison site to be a member of this organisation.
Go.Compare has remained dedicated to helping people choose the most appropriate products rather than just the cheapest and works with Defaqto, the independent financial researcher, to integrate additional policy information into a number of its insurance comparison services. This allows people to compare up to an extra 30 features of cover.
Go.Compare is part of Future Plc and is authorised and regulated by the Financial Conduct Authority (FCA).
More information can be found here www.gocompare.com or here https://www.futureplc.com/brands/.
Contact Information
Kathryn Chadwick