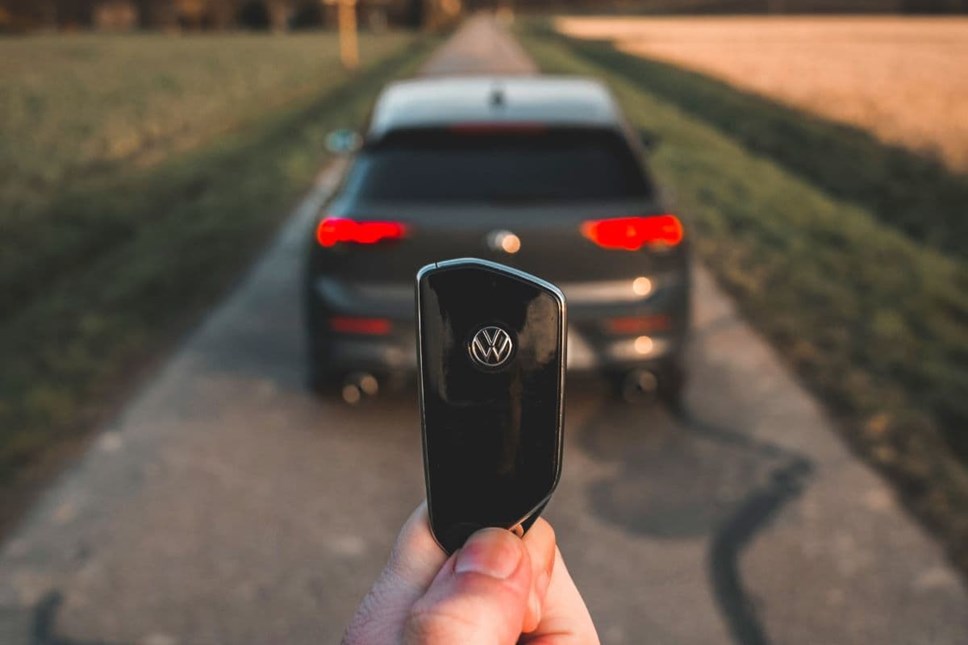 Don't be fobbed off! Are your car keys covered on your insurance policy?
Research shows 1 in 6 drivers have had their car keys lost or stolen
Go.Compare car insurance has found that one in six drivers (18%)* have had their car keys lost or stolen, and is warning motorists to check their policy documents as not all insurance policies provide this type of cover as standard.
The research, which interviewed over 1500 motorists about whether or not they've had their keys lost or stolen, found that women are a lot less likely to lose their car keys than men, with 13% saying they'd previously had their car keys lost or stolen – compared with 22% of men admitting they had lost or had their keys stolen.
In response to this, the experts at Go.Compare reviewed 310** standard car insurance products and found that, while 87% of products will provide cover for stolen keys as standard, this drops to 64% when it comes to covering keys that have been lost.
The maximum amount that insurers would pay out also varies significantly between providers so the comparison site is warning car insurance customers to carefully check their policy and make sure they're adequately covered if anything should happen.
In most cases, a car insurance policy will cover the replacement of lost, stolen or damaged keys. Some policies will also pay out for replacement locks due, but again, this amount varies between policies.
Ryan Fulthorpe, Go.Compare's car insurance spokesperson said on the findings; "If one in six drivers are likely to lose their keys in their driving career, it makes sense to have the right amount of cover in place on their insurance policy. According to industry figures, the average cost of replacing a lost or stolen car key is £240***, but it can cost a lot more, for example, the cost of replacing a Toyota Yaris remote key is estimated at £390.
"With such a variety in costs when it comes to replacing a lost or stolen car key, including the complete replacement of a locking system for some new cars, it's absolutely worth spending a few minutes checking your policy and the level of cover that you have in place for lost or stolen keys.
"Whilst you can't prevent all eventualities, there are a few ways to keep your car keys safe – for example, you can download a finder app or get a Bluetooth tracking device so that if you can't find your keys, you can locate them on a map and it will make a sound when you're in close proximity. Also try to keep your keys in a designated place in the home, but away from external doors."
Go.Compare has a written guide about car keys and insurance, which can be found here: https://www.gocompare.com/car-insurance/guide/lost-car-keys-insurance/.
– Ends –
Contact Information
Rosie Johns
Notes to editors
Notes to editors
*On 6th-9th April 2023, a survey of 2063 randomly selected Great British adults was executed by Maru/Blue. For comparison purposes, a probability sample of this size has an estimated margin of error (which measures sampling variability) of +/- 2.1%. The results have been weighted by age, gender, region and social grade to match the population, according to Census data. This is to ensure the sample is representative of the entire adult population of Great Britain. Discrepancies in or between totals are due to rounding.
**Defaqto stats as of 11/4/23.
***https://www.checkatrade.com/blog/cost-guides/car-key-replacement-cost/
For further information please contact:
Lynsey Walden – lynsey.walden@gocompare.com
Kath Chadwick – Kathryn.chadwick@gocompare.com
Or you can call 02920 020360.
Keep up-to-date with GoCompare on Twitter; @Go.Compare
Notes to editors
About Go.Compare
Go.Compare is a comparison website that enables people to compare the costs and features of a wide variety of insurance policies, financial products and energy tariffs.
It does not charge people to use its services and does not accept advertising or sponsored listings, so all product comparisons are unbiased. Go.Compare makes its money through fees paid by the providers of products that appear on its various comparison services when a customer buys through the site.
When it launched in 2006, it was the first comparison site to focus on displaying policy details rather than just listing prices, with the aim of helping people to make better-informed decisions when buying their insurance. It is this approach to comparing products that secured the company an invitation to join the British Insurance Brokers' Association (BIBA) in 2008, and it is still the only comparison site to be a member of this organisation.
Go.Compare has remained dedicated to helping people choose the most appropriate products rather than just the cheapest and works with Defaqto, the independent financial researcher, to integrate additional policy information into a number of its insurance comparison services. This allows people to compare up to an extra 30 features of cover.
Go.Compare is part of Future Plc and is authorised and regulated by the Financial Conduct Authority (FCA).
More information can be found here www.gocompare.com or here https://www.futureplc.com/brands/.