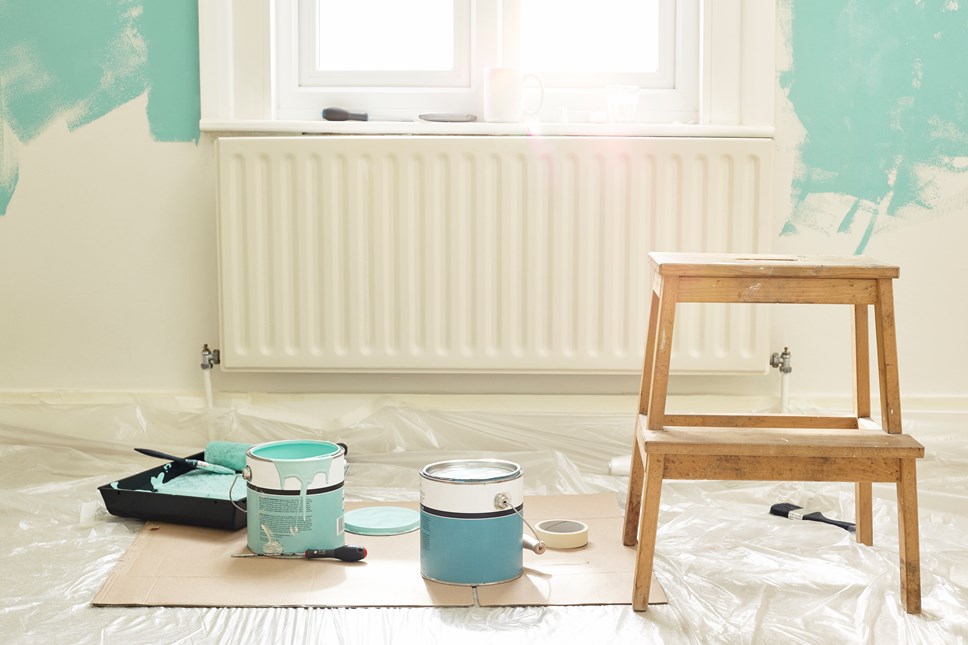 DIY, indoor cricket and downloads: Coronavirus lockdown activities that might not be covered by your home insurance
11% of parents say kids have damaged their home or its contents during lockdown
Millions of households are spending large amounts of lockdown time tackling DIY tasks and entertaining the kids with indoor assault courses and ball games – activities that may not be covered on your home insurance, according to GoCompare.
The coronavirus crisis has temporarily pressed pause on normal life. Lockdown and social distancing rules have left households to come up with different ways of spending their time and keeping themselves and their families entertained.
New research1, commissioned by Gocompare Home Insurance, reveals that people are rolling up their sleeves to tackle jobs around their homes and gardens, while families with school-age children have been creative in finding ways to keep their kids entertained.
Aided by the unseasonably good weather, the most popular activities people have been involved in are:
Tidying-up their garden (44%),
Binge-watching TV and films (41%),
Spring cleaning (38%),
Doing DIY (33%).
And just under a quarter (22%) of families with school-age children have invented new games to keep their kids entertained.
Fitness and exercise have been on many households' agendas. While 12% of UK adults said they are exercising indoors, 28% of families with school-age children have been keeping fit following programmes such as Joe Wicks' PE lessons.
Some (15%) families surveyed said their kids have also been playing ball games indoors. So, perhaps unsurprisingly, 11% of parents of school-age children admitted that their kids have damaged their home or its contents during lockdown.
GoCompare is warning people that some popular coronavirus lockdown activities may not be covered by their home insurance, especially if they didn't opt for accidental damage cover2.
Accidental damage cover provides financial protection against loss or damage to your property and possessions as a result of an accident. Common reasons insurers give for refusing accidental damage claims include that the policy did not cover the event that occurred, or that it wasn't an accident.
Policies with accidental damage cover included typically exclude cover for poor workmanship or faulty materials. So, a claim for damage caused by DIY or for tasks such as plumbing or electrical work carried out by unqualified people may be refused. Damage caused by cleaning is also a common exclusion.
Lee Griffin, CEO and one of the founders of GoCompare, commented, "From catching-up on household chores, doing a bit of DIY, to inventing ways to entertain the kids, people are coming-up with activities to make life in lockdown a bit more interesting. But what people may not have thought about is the impact on their home insurance.
"A badly repaired bathroom or an over-enthusiastic kettlebell session could well end up in a phone call to your insurer. But, unless your home insurance covers accidental damage, then you'll find yourself picking up the cost of repairs.
"With cinemas and theatres closed and concerts cancelled, many people are downloading more music, films, and TV programmes to keep themselves and their families entertained. Some movies, including 'Frozen 2' and 'Emma' have been made available to people to buy on-demand at home, with a higher price to reflect their earlier release date. If households are spending a lot of money on downloads, they should consider whether they need to insure their digital assets. Not all home contents policies provide this cover, so it's always best to read the small print. Digital downloads lost as a result of a computer virus or hardware failure are typically excluded, so it's important to keep your device security protection up-to-date."
For information on home insurance and accidental damage cover visit: http://www.gocompare.com/home-insurance/accidental-damage-and-home-insurance/.
-Ends-
For further information please contact:
Anders Nilsson or Louisa Marsden at GoCompare on 01633 654 054 / 01633 655 132
Gordon, Jason or Liz at MAW Communications on 01603 505 845
Keep up-to-date with GoCompare on Twitter; @GoCompare
Notes to editors
1On 9 April an online survey of 2,030 randomly selected Great British adults was executed by Maru/Blue. For comparison purposes, a probability sample of this size has an estimated margin of error (which measures sampling variability) of +/- 2.1%. The results have been weighted by age, gender, region and social grade to match the population, according to Census data. This is to ensure the sample is representative of the entire adult population of Great Britain. Discrepancies in or between totals are due to rounding.
2Defaqto Matrix of 402 home contents and 374 buildings insurance policies (15 April 2020) - instant and unbiased market and competitor intelligence, from independent financial researcher Defaqto. Percentages are rounded up to the nearest whole number.
Only 21% of buildings insurance and 19% of contents insurance policies include accidental damage as a standard feature,
Accidental damage cover can be added to most policies (78% for buildings and 79% contents insurance) for an additional premium,
1% of building and 1% of contents policies make no provision of accidental damage.
GoCompare
GoCompare is a comparison website that enables people to compare the costs and features of a wide variety of insurance policies, financial products, and energy tariffs.
GoCompare does not charge people to use its services, and it does not accept advertising or sponsored listings, so all product comparisons are unbiased. GoCompare makes its money through fees paid by the providers of products that appear on its various comparison services when a customer buys through the site.
When it launched in 2006, it was the first comparison site to focus on displaying policy details rather than just listing prices, with the aim of helping people to make better-informed decisions when buying their insurance. GoCompare has remained dedicated to helping people choose the most appropriate products rather than just the cheapest, and has teamed up with Defaqto, the independent financial researcher, to integrate additional policy information into a number of its insurance comparison services. This allows people to compare up to an extra 30 features of cover.
GoCompare is the only comparison website to be invited to join the British Insurance Brokers' Association (BIBA) and is authorised and regulated by the Financial Conduct Authority (FCA).
For more information visit www.gocompare.com and www.gocogroup.com
Contact Information
Louisa Marsden
Senior PR Executive
GoCompare
01633 655 132