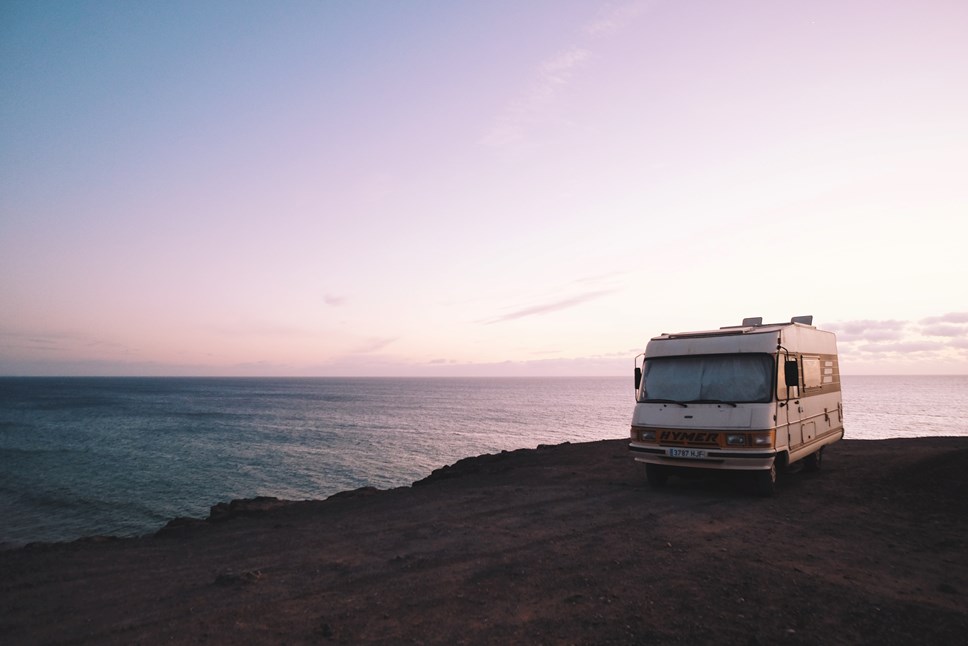 Demand for motorhome cover surges as Brits prepare for UK'ations
GoCompare data shows a sharp increase in motorhome insurance quotes
Demand for motorhome cover surges as Brits prepare for UK'ations
GoCompare data shows a sharp increase in motorhome insurance quotes
GoCompare has seen a 26% increase in quotes from motorhome insurance compared with last year, as restrictions on holidaying in self-catering accommodation ease across the UK.
And it seems that the VW camper is still king when it comes to motorhomes in the UK, whether it's a classic splitty, T2 or a modern T5, GoCompare data shows that they are still a firm favourite with British holidaymakers:
The top 5 most popular motorhome makes are:
Volkswagen - 20%
Swift - 5%
Autotrail - 5%
Elddis - 5%
Auto Sleeper - 3%
Hannah Isitt, from GoCompare Motorhome Insurance, said: "Coronavirus has hugely affected foreign travel over the last year and it seems there are many Brits who have taken the plunge to buy a motorhome so they can enjoy the best the UK has to offer in a hotel-on-wheels. The figures show a real surge in demand.
"Just like cars, it's a legal requirement to insure motorhomes. But when it comes to insurance it is worth remembering that a campervan can be covered by car or van insurance depending on its specifications and modifications, as well as their contents and whether they have a bed etc. But motorhomes are defined as a motor caravan by the DVLA and need a specialist policy. GoCompare has comparison prices for all of these products at your fingertips."
Motorhome insurance covers your motorhome when it's parked up or out on the road. A comprehensive policy covers for traffic accidents, repairing damage to your motorhome or other vehicles, fire damage, theft and damage caused by break-ins.
Hannah added: "If you are going to be hitting the roads more often this year, it's probably also worth considering motorhome breakdown cover. Your motorhome is likely to be one of your most valuable assets and, if it breaks down you could be stranded hundreds of miles away from home and it could wreck your holiday. Breakdown cover could help to ease that pain and offer peace of mind, but you'll want to make sure that you've got the appropriate policy for your needs, so again check the policy details closely."
For more information about motorhome insurance, go to www.gocompare.com/motorhome-insurance
ENDS
For further information please contact:
Lynsey Walden or Kath Chadwick at GoCompare on lynsey.walden@gocompare.com or kathryn.chadwick@gocompare.com.
Keep up-to-date with GoCompare on Twitter; @GoCompare
Notes to editors
About GoCompare
GoCompare is a comparison website that enables people to compare the costs and features of a wide variety of insurance policies, financial products and energy tariffs.
It does not charge people to use its services and does not accept advertising or sponsored listings, so all product comparisons are unbiased. GoCompare makes its money through fees paid by the providers of products that appear on its various comparison services when a customer buys through the site.
When it launched in 2006, it was the first comparison site to focus on displaying policy details rather than just listing prices, with the aim of helping people to make better-informed decisions when buying their insurance. It is this approach to comparing products that secured the company an invitation to join the British Insurance Brokers' Association (BIBA) in 2008, and it is still the only comparison site to be a member of this organisation.
GoCompare has remained dedicated to helping people choose the most appropriate products rather than just the cheapest and works with Defaqto, the independent financial researcher, to integrate additional policy information into a number of its insurance comparison services. This allows people to compare up to an extra 30 features of cover.
GoCompare is part of Future Plc and is authorised and regulated by the Financial Conduct Authority (FCA).
More information can be found here www.gocompare.com or here https://www.futureplc.com/brands/.
Contact Information
Lynsey Walden