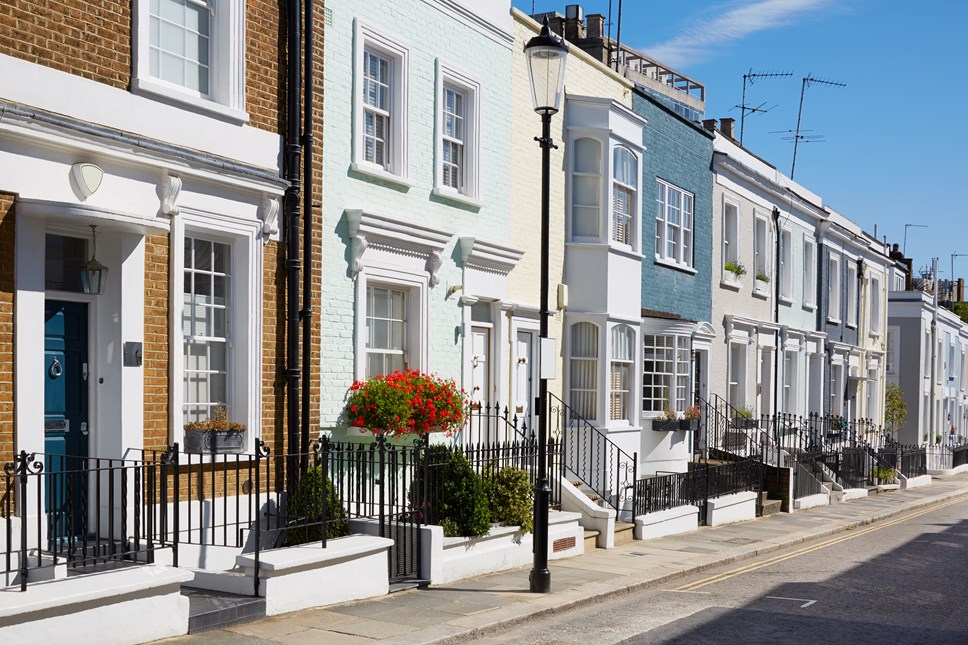 Deal breakers! The top 20 property turn-offs revealed
Damp, bad smells, poor maintenance and broadband blackspots top list of homebuyers' deal breakers
Damp stains, nasty niffs and unkempt appearance are the biggest turn-offs for potential property buyers, according to a new survey released today.
The research, commissioned by GoCompare home insurance, reveals that most people would be deterred from buying a property which showed evidence of damp. Other deal breakers include properties in a poor state of repair, no parking and homes located in broadband blackspots.
Top 20 property turn-offs

1.

Damp stains on walls and ceilings

69%

2.

Bad smells (e.g. damp, food, cigarettes, pets, etc.)

63%

3.

Property in poor state of repair (rotten window frames, peeling paintwork, etc.)

59%

4.

No parking

56%

5.

Broadband blackspot

53%

6.

Unfinished building work

53%

7.

No garden

52%

8.

Property not connected to mains gas

51%

9.

Rubbish strewn in neighbouring gardens

48%

10.

A dirty house

46%

11.

Out dated electricals/wiring

46%

12.

Poor natural light/dark rooms

43%

13.

Dilapidated neighbouring property

43%

14.

Proximity to major road or motorway

43%

15.

Small room sizes

40%

16.

Small kitchen

39%

17.

Bad DIY

38%

18.

Student let next door

37%

19.

Old boiler or central heating system

37%

20.

Stone cladding, render or pebble dash on exterior walls

31%
Outdated fittings and décor were a concern for some would-be buyers. Just under a quarter (24%) said they would be put-off by an outdated kitchen; 22% by a dated bathroom; outdated or over the top décor (14%) and carpets (14%) were also property turn-offs.
Poor maintenance and an unkempt appearance were also red-flags to potential buyers; 46% would be put off by a dirty property; 31% by broken or rotten boundary walls or fences; 17% by an overgrown garden; 15% by cluttered rooms.
Commenting on the research, Ben Wilson, GoCompare's home insurance spokesperson said, "Buying a home is a major investment and most people are put off by outdated properties or those in a poor state of repair. While dated décor can be remedied easily and relatively cheaply, major flaws from poor maintenance or badly botched DIY can be expensive to put right. In particular, if a property shows evidence of damp - whether it's a stain or moldy smell – it's a warning sign, which depending on the cause, could be costly to repair.
"Our research also suggests that bad housekeeping is also a property deal breaker for many potential buyers. A grubby home and untidy garden may suggest the current homeowners are not only bad at housework but may have neglected essential maintenance to the property."
Ben Wilson continued, "Anyone who's bought a home will know it's almost impossible to find the perfect property. Unless you design and build your own home, there'll always be compromises to be made. While there are many design aspects of a property, such as the decor, which can be altered to suit individual tastes, there are others which can't be or are harder or more expensive to change. For example, its location, whether it's in a broadband blackspot, isn't connected to mains gas or sewerage or, is close to a major road or motorway. So, when viewing a potential new home try to look past its aesthetic flaws and focus on the bigger issues."
For information on how to sell a home visit: https://www.gocompare.com/mortgages/how-to-sell-a-house/
-Ends-
For further information please contact:
Anders Nilsson, Martyn John or Louisa Marsden at GoCompare on 01633 654 054 / 01633 654 725 / 01633 655132
Gordon, Jason or Liz at MAW Communications on 01603 505 845
Keep up-to-date with GoCompare on Twitter; @GoCompare
Notes to editors
*On the 19 March 2018, Bilendi conducted an online survey among 2,046 randomly selected British adults who are Maximiles UK panellists. The margin of error-which measures sampling variability-is +/- 2.2%. The results have been statistically weighted according to the most current education, age, gender and regional data to ensure samples representative of the entire adult population of United Kingdom. Discrepancies in or between totals are due to rounding.
About GoCompare
GoCompare is a comparison website that enables people to compare the costs and features of a wide variety of insurance policies, financial products and energy tariffs.
GoCompare does not charge people to use its services, and it does not accept advertising or sponsored listings, so all product comparisons are unbiased. Gocompare makes its money through fees paid by the providers of products that appear on its various comparison services when a customer buys through the site.
GoCompare does not sell its customers' data.
When it launched in 2006, it was the first comparison site to focus on displaying policy details rather than just listing prices, with the aim of helping people to make better-informed decisions when buying their insurance. GoCompare has remained dedicated to helping people choose the most appropriate products rather than just the cheapest, and has teamed up with Defaqto, the independent financial researcher, to integrate additional policy information into a number of its insurance comparison services. This allows people to compare up to an extra 30 features of cover.
GoCompare is the only comparison website to be invited to join the British Insurance Brokers' Association (BIBA) and is authorised and regulated by the Financial Conduct Authority (FCA).
For more information visit www.gocompare.com and www.gocomparegroup.com
Contact Information
Gordon Maw