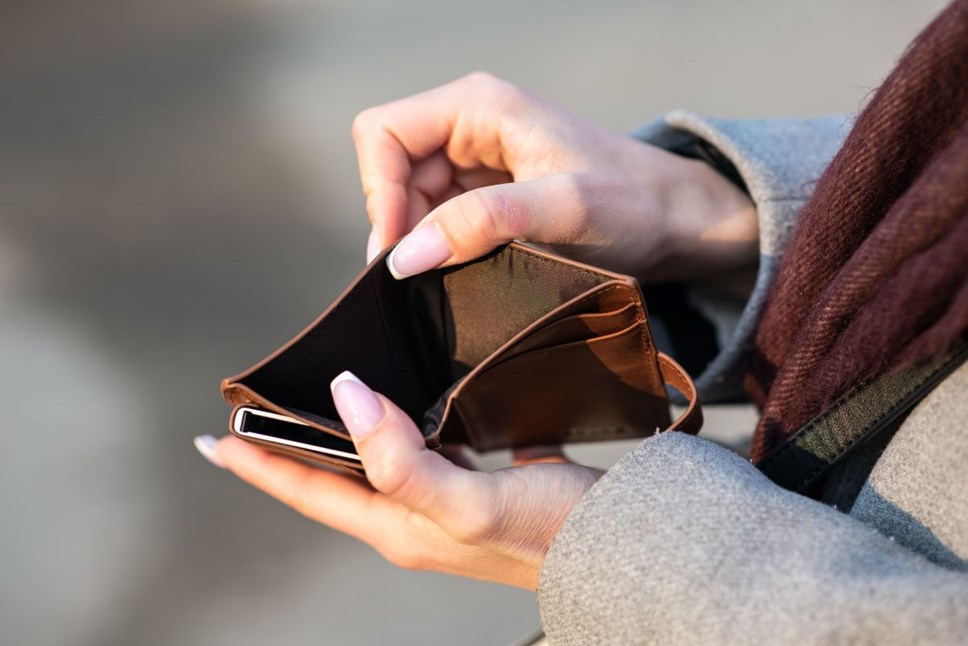 Cost of living: A fifth of 18-24 year olds will be cancelling their home contents insurance at renewal to save money
A further 11% of 25–34-year-olds will also be cancelling their contents policy, due to the cost-of-living crisis
According to research from Go.Compare home insurance, a fifth (21%) of 18-24 year olds who have contents insurance will be looking to cancel their policy at renewal, citing the cost-of-living crisis as the reason for opting out.
The research asked over 2000 people about their thoughts on home insurance and in particular, how they would be approaching their renewal this year. It asked about plans to shop around, increase cover or cut back on cover and worryingly, 21% of those in the 18-24 age group who currently have contents insurance said they wouldn't be renewing at all, in a bid to save money on their outgoings.
In the 25-34 age group, 11% said they would also be cancelling their policy. And across the regions, London had the highest number of people who said they'd be putting a stop to their home contents insurance this year, with one in ten people saying they wouldn't be renewing. And a further 12% of people who took part in the study said that they'd be looking to cut back on their home insurance cover to save money.
Ceri McMillan, home insurance spokesperson for Go.Compare, said on the survey: "It's not good news that so many people are looking to effectively "opt out" of their home contents policy. Whilst it's not a legal requirement to have a contents policy in place, the value that it offers makes it one of the best financial investments you can make, particularly in a cost-of-living crisis.
"No one wants to think the worst but if something should happen and you needed to replace your contents, it would cost a lot more than the average price of a contents policy. From £59* a year, it could be just over £1 a week to cover all your belongings, and provide peace of mind that if something should happen, you wouldn't have to pay for everything again.
"The current economic situation means that the cost of everything is a major factor for many and that's to be expected, but a home contents policy provides cover for possessions such as furniture, electrical items, jewellery and clothes, which would be a huge cost if they had to be replaced, and the concern is that many people across the country could be risking going without this cover to save money in the shorter-term."
For more information about contents insurance and how to save money on your policy, visit: https://www.gocompare.com/home-insurance/guide/top-tips-for-cheaper-home-insurance/
-Ends-
Contact Information
Rosie Johns
Notes to editors
For further information please contact:
Lynsey Walden or Kath Chadwick at Go.Compare on lynsey.walden@gocompare.com or kathryn.chadwick@gocompare.com.
Keep up-to-date with Go.Compare on Twitter: @Go.Compare
Notes to editors
*On 16th- 19th September 2022, a survey of 2091 randomly selected Great British adults was executed by Maru/Blue. For comparison purposes, a probability sample of this size has an estimated margin of error (which measures sampling variability) of +/- 2.1%. The results have been weighted by age, gender, region and social grade to match the population, according to Census data. This is to ensure the sample is representative of the entire adult population of Great Britain. Discrepancies in or between totals are due to rounding.
**Based on contents only policies taken out between Sept 2021 and Aug 2022 via Go.Compare (median average).
About Go.Compare
Go.Compare is a comparison website that enables people to compare the costs and features of a wide variety of insurance policies, financial products and energy tariffs.
It does not charge people to use its services and does not accept advertising or sponsored listings, so all product comparisons are unbiased. Go.Compare makes its money through fees paid by the providers of products that appear on its various comparison services when a customer buys through the site.
When it launched in 2006, it was the first comparison site to focus on displaying policy details rather than just listing prices, with the aim of helping people to make better-informed decisions when buying their insurance. It is this approach to comparing products that secured the company an invitation to join the British Insurance Brokers' Association (BIBA) in 2008, and it is still the only comparison site to be a member of this organisation.
Go.Compare has remained dedicated to helping people choose the most appropriate products rather than just the cheapest and works with Defaqto, the independent financial researcher, to integrate additional policy information into a number of its insurance comparison services. This allows people to compare up to an extra 30 features of cover.
Go.Compare is part of Future Plc and is authorised and regulated by the Financial Conduct Authority (FCA).
More information can be found here www.gocompare.com or here https://www.futureplc.com/brands/.