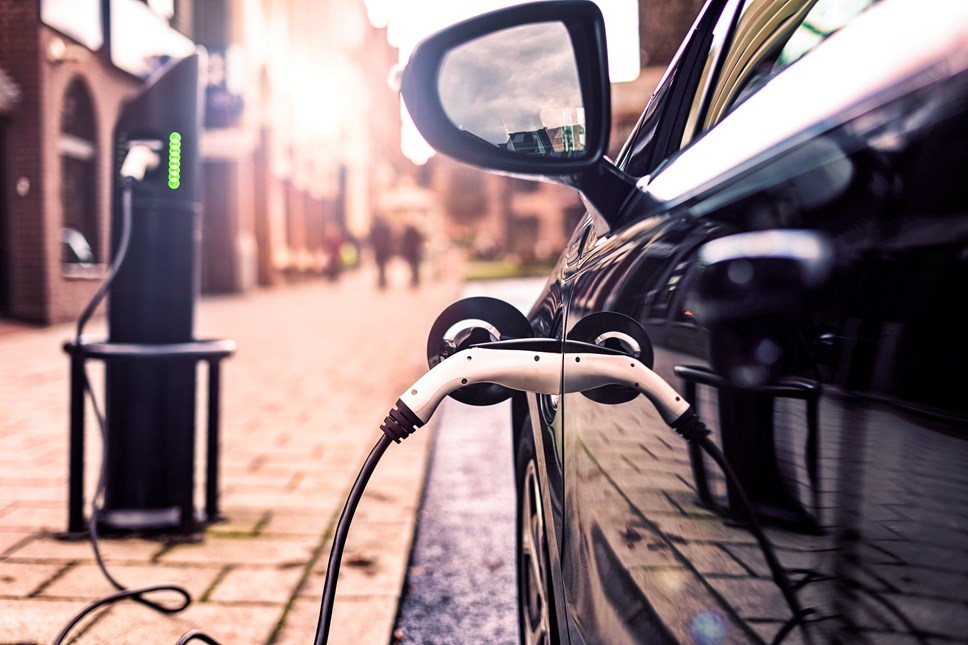 Buying a Green car? Compare insurers on electric cars or you may be in for a shock!
EV car insurance costs more and premiums vary widely, warns GoCompare
September new registrations show new 'Green' cars sales up 166% on a year ago.1
GoCompare research finds that the average annual premium for a VW e-Golf is 26% higher than the equivalent diesel model, the 1.6 TDI.
Insurer appetite and pricing for electric models varies widely – EV drivers must shop around!
As the latest industry figures reveal a further leap in 'Green' car new registrations in September 2020, GoCompare Car Insurance is warning anyone looking to switch from petrol or diesel, to shoparound for car insurance, to avoid a shock.
Figures from the Society of Motor Manufacturers and Traders (SMMT) show that battery electric and plug-in hybrid car uptake grew substantially in September, to account for more than one in 10 new registrations. Sales increased 166% to over 34,000 as new models continue to increase consumer choice.
With car insurance being one of the factors contributing to a car's overall running cost, GoCompare Car Insurance took a look at the difference in insurance premiums being quoted for an electric vehicle compared to its diesel engine equivalent.
When comparing the first 20 results of a car insurance comparison for a Volkswagen e-Golf, the average best annual premium was £800.74. The 20th result (£1031.52) of the comparison was almost double (91% higher) the cheapest premium quoted (£538.71).
When comparing the first 20 results of a comparison for a Volkswagen 1.6 TDI the average best annual premium was £637.28. The 20th result (£777.48) was 81% higher than the cheapest premium quoted (£428.73).
Drivers may on average expect to pay more to insure electric cars due to their higher on the road price. However, advice from GoCompare experts is clear; drivers switching to electric or hybrid vehicles must compare car insurance premiums carefully as some insurers are far more competitive when insuring electric vehicles than others.
In this example the insurer offering the cheapest premium for the diesel model did not appear in the top 20 premiums quoted for the electric Golf. And while one insurer quoted a slightly lower premium to insure the electric model than the diesel, another quoted a premium 62% higher for the electric model than they'd charge to insure the diesel.
Lee Griffin, CEO and founder of GoCompare Car Insurance commented, "This example proves how important it is for new electric car drivers to shop around and compare car insurance premiums from a number of insurers. Although drivers may expect to pay more to insure a more expensive car, as electric variants of popular models usually are, they may be surprised to find that the approaches taken by different Insurers to electric cars can vary widely. If drivers assume that an insurer offering a competitive quote for a car with a petrol or diesel engine will be equally competitive for an electric or hybrid version, they may find themselves several hundred pounds out of pocket.
"We are at a tipping point in car buying behaviour. Over time we would expect the prices of electric and hybrid cars to come down to match those of fossil fuel powered vehicles and likewise car insurance premiums should reduce as well. Until then, drivers going green must compare insurance premiums carefully if they are going to make the most of the potentially lower running costs electric and hybrid cars can offer."
For more information on insuring an electric car please visit: https://www.gocompare.com/car-insurance/electric-car-insurance/
-Ends-
For further information please contact:
Jessica Beeken (Jessica.Beeken@Gocompare.com).
Gordon, Jason or Liz at MAW Communications on 01603 505 845
Keep up-to-date with GoCompare on Twitter; @GoCompare
Notes to editors
Society of Motor Manufacturers and Traders (SMMT) new registrations, September 2020. The industry recorded 328,041 new registrations in September. Of those, 21,903 were battery electric and 12,400 were plug-in hybrid cars, up from 7,704 and 5,197 in September 2019 respectively.
GoCompare compared comprehensive insurance premiums for the Volkswagen e-Golf and the Volkswagen 1.6 TDI. The driver for both vehicles was the same single 29 year old clerical manager residing in the PE32 postcode with 10 years NCB and no current driving convictions or accidents within the last 3 years. Policy conditions were 12000 annual mileage, £250 voluntary excess and the vehicle was for social, domestic and commuting use only.
GoCompare
GoCompare is a comparison website that enables people to compare the costs and features of a wide variety of insurance policies, financial products and energy tariffs.
GoCompare does not charge people to use its services, and it does not accept advertising or sponsored listings, so all product comparisons are unbiased. GoCompare makes its money through fees paid by the providers of products that appear on its various comparison services when a customer buys through the site.
When it launched in 2006, it was the first comparison site to focus on displaying policy details rather than just listing prices, with the aim of helping people to make better-informed decisions when buying their insurance. GoCompare has remained dedicated to helping people choose the most appropriate products rather than just the cheapest, and has teamed up with Defaqto, the independent financial researcher, to integrate additional policy information into a number of its insurance comparison services. This allows people to compare up to an extra 30 features of cover.
GoCompare is the only comparison website to be invited to join the British Insurance Brokers' Association (BIBA) and is authorised and regulated by the Financial Conduct Authority (FCA).
For more information visit www.gocompare.com and www.gocogroup.com
Contact Information
Gordon Maw