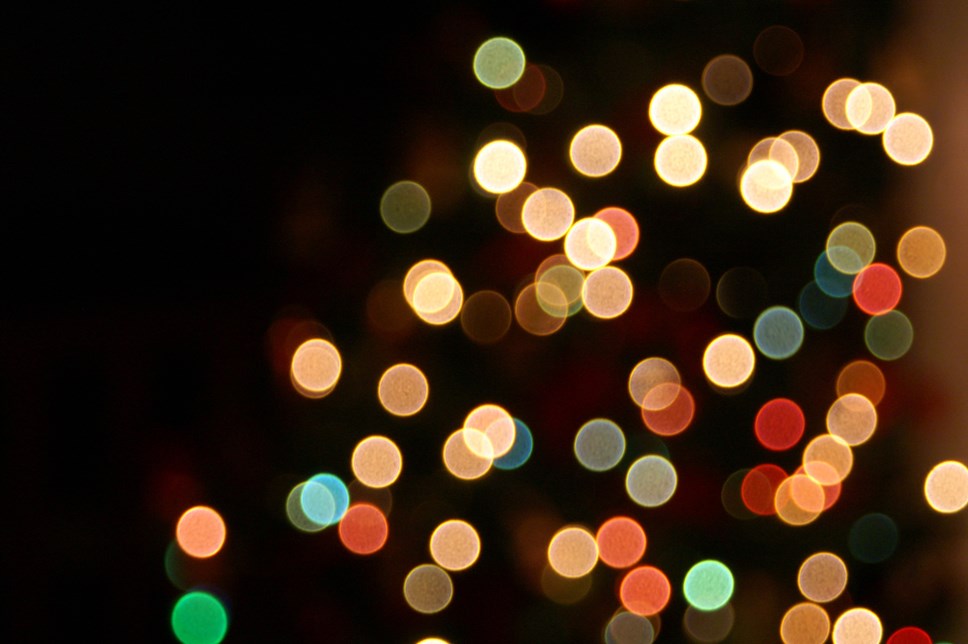 Brits reveal their top ten resolutions for 2022
UK population plans to lose weight, sort finances and spend more time with family and friends in 2022
Top financial resolutions include saving on groceries, takeaways and broadband costs
"The great resignation" to continue with one in five planning to look for a new job
40% of the UK's population will be making New Year's resolutions in 2022, with weight loss, more exercise and taking care of mental health all making it into the top five resolutions for 2022.*
According to a survey of over 2,000 UK adults, commissioned by GoCompare, two out of five (40%) of people plan to make resolutions this new year and the top priorities for the next 12 months seem to focus on looking after ourselves – both physically and mentally.
Other resolutions making the top ten include spending more time with friends and family (30%) and cutting back on spending in 2022 (27%).
Those who took part in the survey also plan to travel more, be more environmentally friendly and spend less time on social media channels. 19% of people are also vowing to get a new job next year, meaning that the "Great Resignation of 2021" trend could continue into next year.
However, the average resolution lasts 18 weeks according to the research, with just one in 10 people making their resolution last the whole year.
| | |
| --- | --- |
| The UK's Top Ten New Year's Resolutions for 2022 | % |
| Lose weight | 39 |
| Eat healthier or change diet | 38 |
| Get fitter, take more exercise | 36 |
| Spend more time with family and friends | 30 |
| Be more aware of and take care of mental health | 29 |
| Sort out finances and cut back spending | 27 |
| Travel more | 23 |
| Take-up a new hobby, sport, or other interest | 21 |
| Be more environmentally friendly | 21 |
| Look for a new job | 19 |

Financial resolutions for 2022
A quarter of those making financial resolutions next year say that reducing their outgoings will be top of the list, followed by getting out of debt or reducing loan and credit card costs (16%) and a further 12% have resolved to give more money to charity.
When asked about how they plan to save on their outgoings, the top three answers were spending less on grocery shopping, having fewer takeaways and saving on phone and broadband costs.
Richard Jones, head of money at GoCompare commented:
"Looking at the resolutions for 2022, it's clear that both mental and physical wellbeing are still at the top of the list for a significant amount of people. With numerous lockdowns and an ongoing global health pandemic, it's perhaps no surprise that mental and physical health remain big priorities for Brits.
"Another key theme in peoples' financial resolutions is the need to cut back on expenditure, with groceries and takeaways being one of the major areas for saving money. With inflation costs continuing to increase**, it's no surprise that people are looking to save on their outgoings next year.
"An easy way to do this is to make sure that you are always getting a good deal on outgoings such as your insurances, plus mobile and broadband costs. Comparison sites like GoCompare can help you quickly and easily compare products and shop around for the right product and the right price."
For more information about saving on outgoings and other money saving tips, visit:
https://www.gocompare.com/savings/money-saving-tips/.
-Ends-
Notes to editors
*Between 23rd and 26th November 2021, an online survey of 2,004 randomly selected Great British adults was executed by Maru/Blue. For comparison purposes, a probability sample of this size has an estimated margin of error (which measures sampling variability) of +/- 2.1%. The results have been weighted by age, gender, region and social grade to match the population, according to Census data. This is to ensure the sample is representative of the entire adult population of Great Britain. Discrepancies in or between totals are due to rounding.
**https://www.ons.gov.uk/economy/inflationandpriceindices/bulletins/consumerpriceinflation/october2021
-Ends-
For further information please contact:
Lynsey Walden on lynsey.walden@futurenet.com, or Kath Chadwick on Kathryn.chadwick@futurenet.com.
About GoCompare
GoCompare is a comparison website that enables people to compare the costs and features of a wide variety of insurance policies, financial products and energy tariffs.
It does not charge people to use its services and does not accept advertising or sponsored listings, so all product comparisons are unbiased. GoCompare makes its money through fees paid by the providers of products that appear on its various comparison services when a customer buys through the site.
When it launched in 2006, it was the first comparison site to focus on displaying policy details rather than just listing prices, with the aim of helping people to make better-informed decisions when buying their insurance. It is this approach to comparing products that secured the company an invitation to join the British Insurance Brokers' Association (BIBA) in 2008, and it is still the only comparison site to be a member of this organisation.
GoCompare has remained dedicated to helping people choose the most appropriate products rather than just the cheapest and works with Defaqto, the independent financial researcher, to integrate additional policy information into a number of its insurance comparison services. This allows people to compare up to an extra 30 features of cover.
GoCompare is part of Future Plc and is authorised and regulated by the Financial Conduct Authority (FCA). More information can be found here www.gocompare.com or here https://www.futureplc.com/brands/.
Contact Information
Lynsey Walden