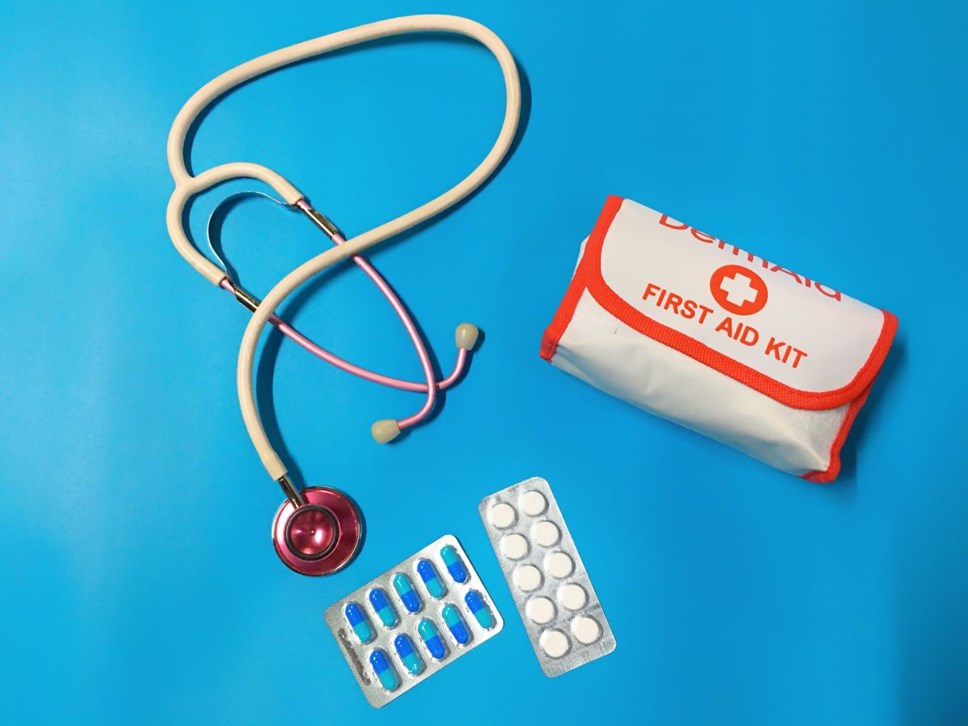 Bill of health: find out how much you've cost the NHS with this interactive quiz
Go.Compare's NHS calculator reveals the surprising costs of prescriptions, A&E trips and medical treatment
With the NHS under increasing financial pressure, Go.Compare has created an online calculator to help Brits appreciate how much appointments and procedures cost the NHS on average.
With funding cuts, strikes and record waiting times, the NHS is facing a number of challenges - despite this, NHS England alone expects to spend a staggering £153 billion looking after its residents' health in 2022-23.*
With Go.Compare's interactive quiz, we can see just how much we're costing the cash-strapped NHS - and some of the figures might come as a surprise. The quiz allows you to choose how many times you have visited the GP or Accident and Emergency, as well as the cost of any missed appointments. Emergency services like ambulance call-outs are also included, as well as childbirth, broken bones, and long-term illnesses like diabetes.
After choosing procedures and appointments, users get a combined estimated cost of all the treatment they have received. Alongside this, by inputting their salary the tool can determine roughly how much they are contributing to the NHS each year through taxes.
How much does it cost?

Procedure

Cost

Cataract surgery

£1,795

Wisdom teeth removal

£1,387

Tonsillectomy

£3,293

Heart failure

£2,231

Liver transplant

£36,417

Gallbladder removal

£7,250.00

Kidney transplant

£22,437.00

Appendicectomy

£7,415.00

Hip replacement

£12,739.00

Hernia operation

£5,953.00

Knee replacement

£11,850.00

GP appointment

£30.00

Prescriptions

£28.00

Missed outpatient appointment

£120.00

Overnight hospital stay

£483.00

Ambulance call-out

£269.00

Called 999

£90.00

A&E visit

£297.00

C-section

£6,962.00

Natural childbirth

£3,137.00

IVF (one round)

£3,300.00

Chest x-ray

£48.00

MRI scan

£318.00

Diabetes treatment

£390.16

Asthma prescription

£164.62

Broken arm

£3,116.00

Broken leg

£5,684.00

Broken hand

£1,711.00

Broken rib or chest

£3,380.00

Sprain

£752.00

Crutches

£25.00

Gastric band

£5,250.00

Varicose veins

£2,713.00

Stroke

£4,148.00

Vasectomy

£964.00

OSA surgery

£2,185.00
Manon Jones, Health Insurance spokesperson at Go.Compare, said: "With funding cuts and ever-tightening government purse strings, financial constraints on the NHS are always hitting the headlines. However, the money needed to keep the NHS running is significant - and the costs of all the treatment we receive is an important and increasing factor in this.
"Though prescription charges are currently £9.65 in England,*** each prescription actually costs the NHS £28. Visits to the GP, which are free on the NHS, also come at a cost of £30 each.
"It may come as a surprise to learn that a single missed outpatient appointment costs the NHS approximately £120. With an estimated 7.8 million appointments missed each year,** this equates to a staggering £936,000,000 wasted," Manon added.
"We hope by using Go.Compare's NHS calculator, people can appreciate the scale of the funding needed by our health service - and how vital it is, for both everyday services and emergencies, too."
Calculate your cost to the NHS with Go.Compare's Bill of Health calculator, here: https://www.gocompare.com/health-insurance/the-bill-of-health/.
-Ends-
Contact Information
Rosie Johns