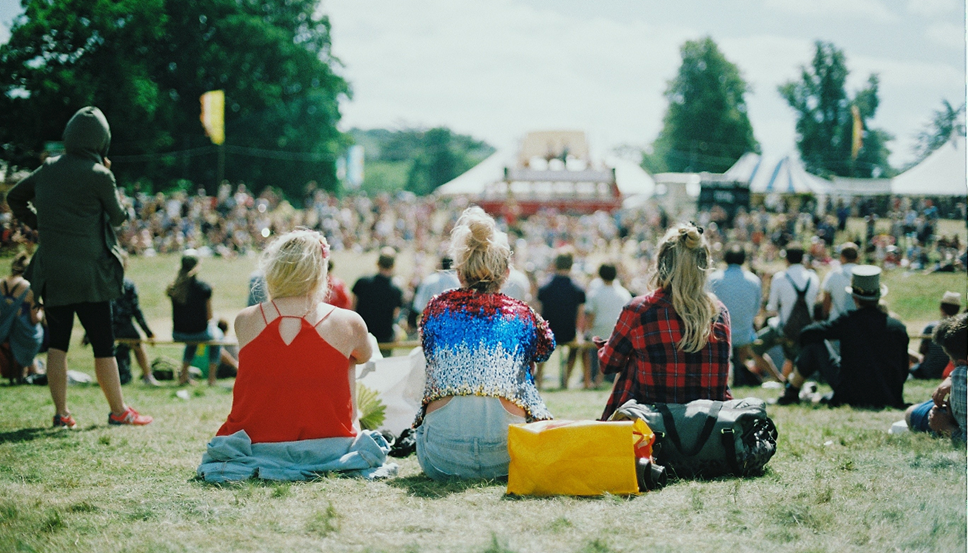 Best in field: make sure your home insurance covers you for festival fun this Summer
Only 1 in 6 home insurance policies provide cover for items outside of the home as standard.
'Personal possessions' cover is an optional extra for 81% of policies
Music lovers urged to check their insurance before setting up camp at festivals this summer.
With festival season soon kicking into high gear, Brits everywhere will be packing up their wellies and glitter for a weekend of muddy fields and main stages. But with so many people milling about, how can we protect our belongings from opportunist thieves?
Many people believe that their home insurance will cover them for theft of valuables such as mobile phones, wallets and jewellery when they're away, however GoCompare Home Insurance scanned the market and found that, out of 346 contents insurance policies, only 1 in 6 (17%) actually provide cover away from home as standard. Most (81%) only provide 'personal possessions' cover as a paid-for extra.
Just 63 policies provide cover for the mobile phone away from home as standard, while 82 contents policies provide cover for money away from the home greater than £1,000. So, while a number of home insurance policies provide cover for loss of cash, there are often limitations.
To help ensure they remain happy campers, GoCompare is urging people to first check their existing cover, and think about insurance for the belongings they plan to take away with them.
Typically, items worth over £1,000 need to be specified, otherwise they won't be covered. Specific cover limits, restrictions and exclusions usually apply to valuables (e.g. jewellery and watches), cash and cards, mobile phones, sports and camping equipment, and sunglasses.
Even if you believe you are covered, insurers will expect you to take care of your belongings while they are away from home. Theft claims are likely to be declined if the items were left unattended, for example if you left your iPad in your tent while you went out for the day.
To help protect against light fingers while you're at a festival, consider the following safety tips:
Use security lockups for your valuables: many festival lockers are free and available 24 hours a day.
Take any and all valuables with you when you leave your tent
However, don't keep valuables in outside pockets whilst in crowds. It's better to keep them in a bumbag or money belt rather than a backpack.
When you are sleeping, keep valuables in the bottom of your sleeping bag.
Try to avoid taking large sums of cash with you and instead use the machines on site or check in advance if card/contactless is accepted. Many festivals are now 'cashless' for this reason.
Ceri McMillan, Home Insurance expert at GoCompare commented: "After a very quiet couple of years, people will be heading out in droves this summer to make the most of festival season and it's so easy to forget little things like checking insurance before you go.
"Unfortunately, valuables are much more vulnerable in a tent than they are at home or in a hotel, so it's really important that festival-goers protect themselves, get the right cover for their possessions and stay safe while they're away."
For more information about covering personal possessions cover outside the home, visit https://www.gocompare.com/home-insurance/guide/personal-possessions-insurance/.
Contact Information
Bethan Rees