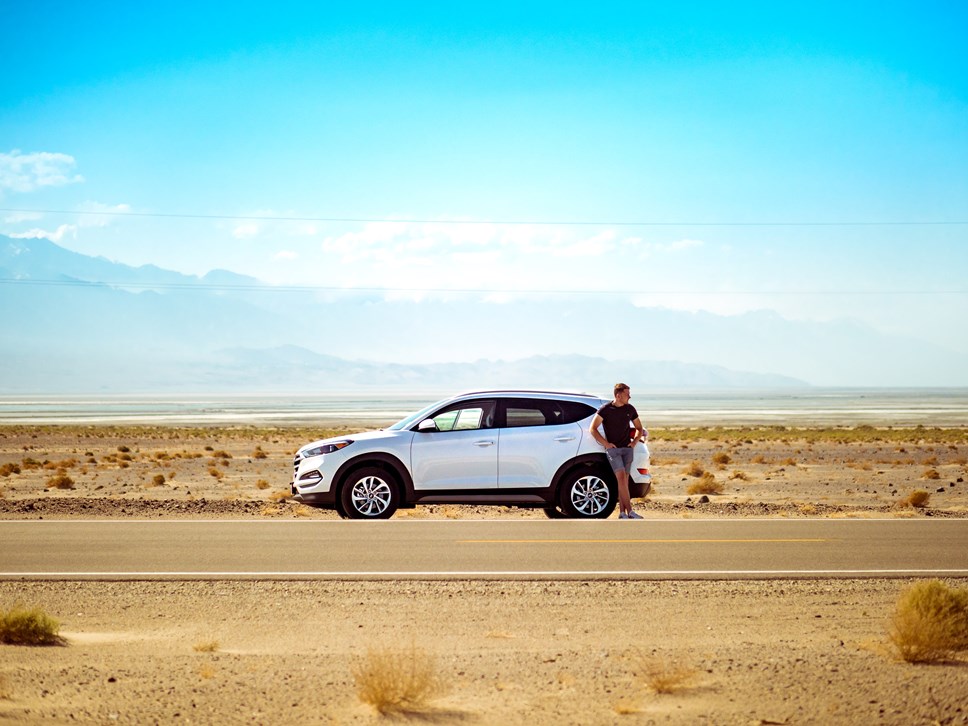 Beat the heat: how to avoid car issues in a heatwave
GoCompare warns drivers that next week's soaring temperature could take its toll on your car too – and provides guidance on how you can avoid breaking down as a result
With temperatures expected to hit over 30 degrees next week and Met Office warnings in place for extreme heat* conditions, GoCompare's car insurance experts are warning drivers about potential car issues that can be caused by a heatwave, and how to avoid them.
As well as a heatwave, next week also sees the start of the school summer holidays, with many families making longer car journeys as they set off for their summer break too. Ryan Fulthorpe, GoCompare's motoring expert, highlights some of the ways you can prevent your car from struggling in the heat.
Engine overheating
As temperatures rise, overheating engines can become a more common problem. Ryan says: "It's important to check your oil levels regularly, and top up when needed as the oil will help prevent your engine from overheating.
"Also check your coolant levels and make sure that your radiator is full of coolant, particularly if you're setting off on a longer journey than usual."
"As an added precaution, try to park in shady spots whenever possible, and remember that using sun-screens over windows can also help keep the temperature of your car down too."
Broken air conditioning
Your car's air conditioning is at its most valuable asset wise in the summer months, and any issues with it can really impact how much you enjoy car journeys, both short and long. Ryan says: "regular servicing will help keep the internal climate of your car in tip top condition air wise.
"It's also worth thinking about turning the air con off, however, when you're going at slower speeds (about 20 to 30 miles per hour) as this will help save on fuel consumption. Your car has to work harder to create cool air when you're travelling below 50 mph, so it's probably also worth turning it off for a while to give your car a break."
Low pressure and worn tyres
Keeping your tyres in tip top condition is also vital. Ryan's advice is: "check them regularly for signs of wear and tear, and if your tyre tread edges close to the 1.6mm legal minimum, visit a reputable garage as soon as possible for a replacement."
Tyres can lose pressure for a variety of reasons, including temperature changes. Hot roads can put added pressure on your tyres and could result in a puncture, so check your pressure regularly and top them up when needed.
Ryan adds: "If you are heading off on a long car journey, or you know you'll be on a motorway for any length of time, it's absolutely worth doing a few checks on your vehicle beforehand to make sure that everything is working as well as it should be.
"The heat will undoubtedly put stress on your car so if there's anything that's not been maintained properly, it won't take long for the heat to uncover it, potentially resulting in a breakdown situation. Put simply, taking a few minutes to check your vehicle could save you a few hours on the roadside waiting for a call out later."
To find out more about getting breakdown, cover, please visit https://www.gocompare.com/breakdown-cover/.
If you are making a longer car journey during the holidays, you can also work out your fuel cost with GoCompare's fuel price calculator https://www.gocompare.com/car-insurance/fuel-price-calculator/.
-Ends-
Contact Information
Rosie Johns