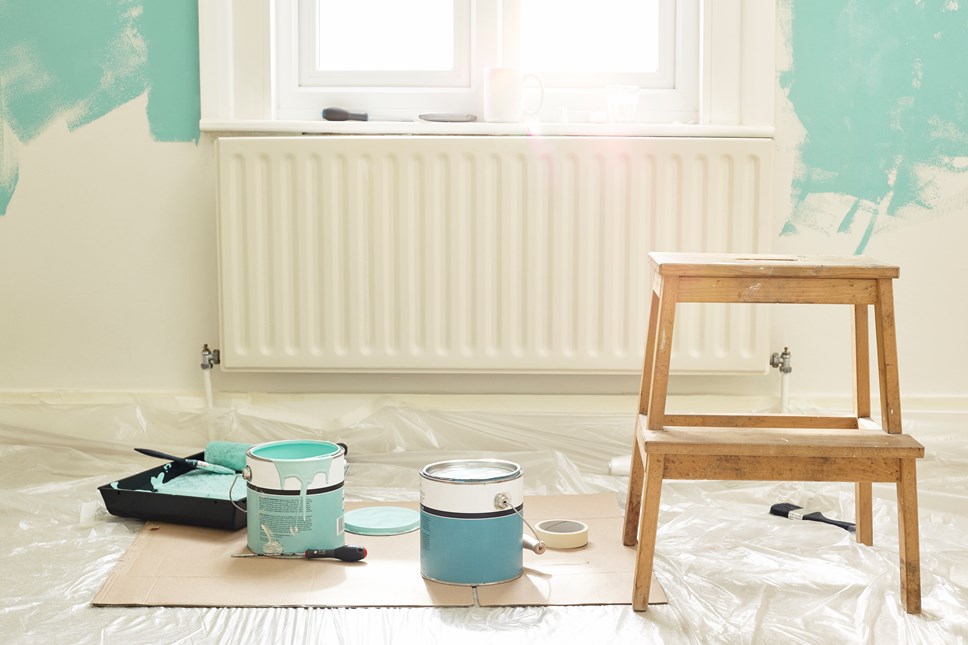 Bank Holiday DIY warning – tackling jobs you're not qualified for could invalidate your home insurance
Only 43% of homeowners would employ a professional tradesperson to carry out home maintenance work;
29% of DIY-ers would attempt plumbing jobs, 24% would undertake electrical work while 13% would try to fix the boiler or central heating;
Standard home insurance, with-out accidental damage cover, is unlikely to cover your property or possessions against a DIY disaster.
New research1 commissioned by GoCompare Home Insurance, reveals that millions of Brits are putting themselves and their property at risk this bank holiday weekend by undertaking DIY jobs that should be left to professionals.
According to the research, only 43% of homeowners would employ a professional tradesman to undertake home maintenance jobs. Most (58%) would attempt the jobs themselves or would enlist help from friends or family. A handful (7%) admitted to putting off home maintenance jobs.
Worryingly 29% of DIY-ers said they would attempt plumbing jobs, just under a quarter (24%) would undertake electrical work while 13% would try to fix the boiler or central heating system.
For safety reasons, electrical, plumbing and gas work should be carried out by a registered professional and tackling jobs you're not qualified for could also invalidate your home insurance, leaving you liable for the cost of repairing any subsequent damage.
The survey also asked homeowners about the maintenance jobs on their to-do lists. Servicing the boiler topped the list followed by repairing cracked walls, re-doing exterior paintwork and fixing damp problems.
The top 10 outstanding maintenance jobs in UK homes
Servicing the boiler
Repairing cracked walls
Painting and repairing exterior paintwork
Fixing a damp problem
Replacing boundary fences or walls
Blocked or damaged gutters
Repairing damaged brickwork or mortar
Fitting smoke or carbon monoxide detectors
Replacing sealant around baths and showers or cracked shower trays or baths
Updating electrical wiring
Before tackling any DIY jobs, GoCompare is urging people to check their home insurance to ensure they're covered against accidental damage and their planned work won't invalidate their policy.
Most policies don't cover accidental damage to your home or belongings unless you have specifically added cover. A review of home buildings and contents insurance policies found that only 17% of buildings and 16% of contents policies include cover for accidental damage as a standard policy feature. Most (81% of buildings and 82% of contents) policies offer accidental damage cover as an optional extra, while 2% of buildings and 2% of home contents policies exclude cover altogether.
Ryan Fulthorpe, home insurance expert at GoCompare commented, "We've all heard horror stories of botched DIY, where someone has accidentally knocked a nail through a water pipe or drilled through complex wiring. What people may not be aware of is some these well-intentioned DIY-ers may have had to pick up the bill for the repairs if their home insurance doesn't cover accidental damage. You also should be aware some policies will exclude damage caused by cleaning.
"Accidental damage cover provides for loss or damage to your property and possessions as a result of an unforeseen accident. Common reasons insurers give for refusing accidental damage claims are that the policy did not cover the event that occurred, or that it wasn't an accident. Policies also exclude cover for poor workmanship or faulty materials. So, a claim for damage caused by dodgy DIY work or for tasks such as plumbing or electrical work you're not qualified to do may be refused."
Ryan continued, "Water damage is among the most common household claims. However, policies exclude damage which has occurred gradually or, damage which could have been avoided by regular maintenance – such as cleaning gutters of leaves. So, it's important to keep on top of regular home maintenance jobs which could otherwise damage your property over time."
GoCompare Home Insurance's tips for DIY-ers:
Use a qualified tradesman for electrical, plumbing and gas work who can carry out the work safely and provide you with the relevant certificates;
Move your belongings out of harm's way, protect large pieces of furniture, flooring, and carpets with dustsheets and masking tape;
Before drilling a hole - check the wall or flooring for the position of embedded electrical wires or pipework using a cable/pipe detector;
Make sure you have the correct tools for the job. For your personal safety read instructions and familiarise yourself with your tools;
Be realistic about the complexity of the job, your own capabilities and the length of time required to complete the task.
For information on home insurance and accidental damage cover visit: http://www.gocompare.com/home-insurance/accidental-damage-and-home-insurance/.
-Ends-
For further information please contact:
Anders Nilsson or Louisa Marsden at GoCompare on 01633 654 054 / 01633 655 132
Gordon, Jason or Liz at MAW Communications on 01603 505 845
Keep up-to-date with GoCompare on Twitter; @GoCompare
Notes to editors
1On 13 May 2019, Bilendi conducted an online survey among 2,004 randomly selected British adults who are Maximiles UK panelists. The margin of error-which measures sampling variability-is +/- 2.2%. The results have been statistically weighted according to the most current education, age, gender, and regional data to ensure samples representative of the entire adult population of the United Kingdom. Discrepancies in or between totals are due to rounding.
2Defaqto Matrix of 399 home contents and 384 buildings insurance policies (20 May 2019) - instant and unbiased market and competitor intelligence, from independent financial researcher Defaqto. Percentages are rounded up to the nearest whole number.
GoCompare
GoCompare is a comparison website that enables people to compare the costs and features of a wide variety of insurance policies, financial products, and energy tariffs.
GoCompare does not charge people to use its services, and it does not accept advertising or sponsored listings, so all product comparisons are unbiased. GoCompare makes its money through fees paid by the providers of products that appear on its various comparison services when a customer buys through the site.
GoCompare does not sell its customers' data.
When it launched in 2006, it was the first comparison site to focus on displaying policy details rather than just listing prices, with the aim of helping people to make better-informed decisions when buying their insurance. GoCompare has remained dedicated to helping people choose the most appropriate products rather than just the cheapest, and has teamed up with Defaqto, the independent financial researcher, to integrate additional policy information into a number of its insurance comparison services. This allows people to compare up to an extra 30 features of cover.
GoCompare is the only comparison website to be invited to join the British Insurance Brokers' Association (BIBA) and is authorised and regulated by the Financial Conduct Authority (FCA).
For more information visit www.gocompare.com and www.gocomparegroup.com
Contact Information
Louisa Marsden
Senior PR Executive
GoCompare
01633 655 132