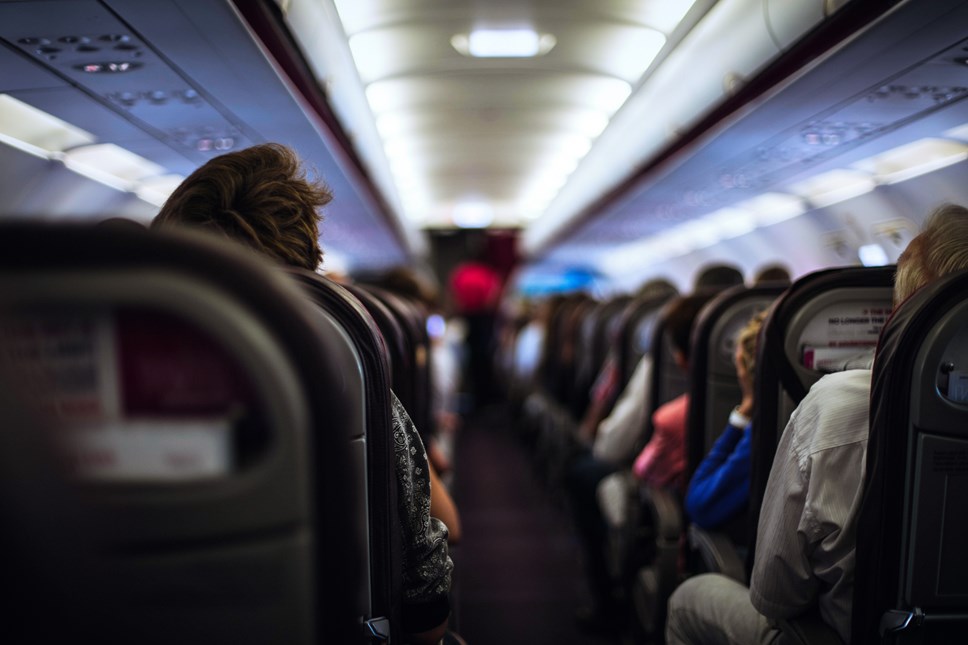 As travel insurance sales continue to soar, holiday makers urged to get the RIGHT policy
Sales of travel insurance still up over 170% following coronavirus outbreak1;
Buy early message getting through: Biggest surge of sales is now to cover Easter and Summer holidays;
GoCompare issues updated ten-point plan for travellers;
Travellers urged to check details of cover, get SAFI and to cover their staycations.
Sally Jaques from GoCompare Travel Insurance, commented: "Travellers are definitely getting the message to buy insurance well ahead of their trip – the largest spike in sales is for policies to cover journeys between one month and six months ahead, covering trips over Easter and the summer holidays.
"However, the situation is developing all the time and travellers are advised to compare cover closely to meet the specific challenges presented by the Coronavirus outbreak.
"Buying travel cover shouldn't just be a box-ticking exercise where the cheapest policy will do. The potential risks are very specific, and you should check you have the relevant cover and that you understand how your policy will work."
Coronavirus is currently being classed as an epidemic, so it may fall under the same definition for insurers. Some insurers will also provide cover under the following:
Travel disruption as a result of FCO restrictions
Cancellation due to FCO restrictions
Meanwhile, around half of travel policies cover 'cancellation due to compulsory quarantine'.3
Sally Jaques continued: "It is important to stress that every policy will vary, and people need to be checking directly with their insurer to understand the cover they have. Equally, anyone who has bought insurance AFTER Coronavirus was a known issue in the destination they're travelling to, is unlikely to be covered.
"We are also advising people to check their cover levels for SAFI (Scheduled Airline Failure Insurance) in light of the Flybe collapse, as we may see more airlines struggling with the knock-on effect of Coronavirus. SAFI provides cover for your flights if your airline goes into administration and ceases trading, so if your travel insurance includes SAFI, you'll get your money back for the cost of your flights.
"We're expecting more people to consider 'staycations' rather than flying abroad for holidays due to the ongoing risk. And with searches for 'UK holidays' increasing by 119% from December (before Coronavirus was reported) to now, this certainly seems to be the trend.
"In light of this, we're urging people to still get travel insurance as soon as they book, as this is still needed for a UK holiday. Cover applies for pre-booked holidays of typically one to five consecutive nights away and while medical treatment in the UK is usually excluded, other costs such as pre-paid travel and accommodation for cancellation or curtailment are covered."
More information on the FCO travel restrictions and general travel advice can be found here: https://www.gov.uk/guidance/travel-advice-novel-coronavirus
GoCompare's ten-point plan for travellers:
Make sure you have travel insurance in place as soon as you've booked;
If you have insurance in place and the FCO advises against travel to your destination, you should be covered, although sometimes this will be under an extra called 'travel disruption cover';
Anyone actively trying to travel to an area which has a travel restriction imposed by the FCO would now risk invalidating their travel policy;
If your destination has travel restrictions imposed before you buy your policy, an insurer won't pay out;
Travel insurance may provide cancellation cover if you are advised not to travel for personal medical reasons, but not if you are simply disinclined to travel now;
Get in touch with your insurer to check cover and restrictions, or for more specific advice relating to your policy;
Check cover levels for SAFI (Scheduled Airline Failure Insurance);
If booking a 'staycation', you still need travel insurance to cover the risk of cancellation;
Keep a close eye on FCO travel restrictions;
Take your travel insurance policy number and emergency contact telephone number with you when you travel and check the claims procedures.
-ends-
For further information please contact:
Anders Nilsson or Louisa Marsden at GoCompare on 01633 654 054 / 01633 655 132
Gordon, Jason or Liz at MAW Communications on 01603 505 845
Keep up-to-date with GoCompare on Twitter: @GoCompare
Notes to editors:
170% increase based on sales data provided by theidol.com. Correct as of 09.03.20.
119% uplift based on Google Trends data for the search term 'UK holidays' over the past 7 days.
Source: Defaqto Matrix of over 1,000 annual travel and single trip travel insurance policies (6 March 2020) – instant and unbiased market and competitor intelligence, from independent financial researcher Defaqto. Percentages are rounded up to the nearest whole number.
About GoCompare
GoCompare is a comparison website that enables people to compare the costs and features of a wide variety of insurance policies, financial products and energy tariffs.
GoCompare does not charge people to use its services, and it does not accept advertising or sponsored listings, so all product comparisons are unbiased. GoCompare makes its money through fees paid by the providers of products that appear on its various comparison services when a customer buys through the site.
When it launched in 2006, it was the first comparison site to focus on displaying policy details rather than just listing prices, with the aim of helping people to make better-informed decisions when buying their insurance. GoCompare has remained dedicated to helping people choose the most appropriate products rather than just the cheapest, and has teamed up with Defaqto, the independent financial researcher, to integrate additional policy information into a number of its insurance comparison services. This allows people to compare up to an extra 30 features of cover.
GoCompare is the only comparison website to be invited to join the British Insurance Brokers' Association (BIBA) and is authorised and regulated by the Financial Conduct Authority (FCA).
For more information visit www.gocompare.com and www.gocomparegroup.com
Contact Information
Gordon Maw