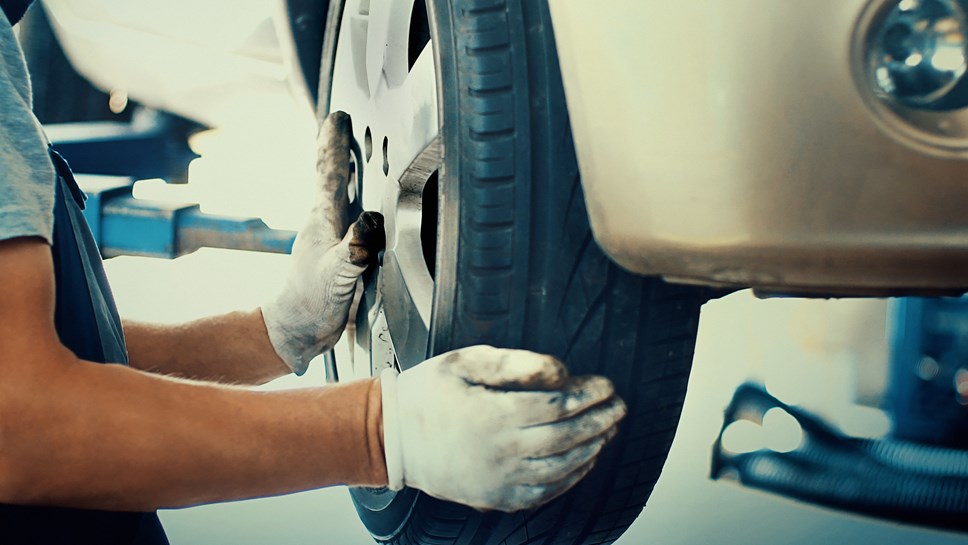 As the UK marks National Pothole Day, GoCompare has some handy tips on how to claim if your car is damaged from a bumpy ride
Potholes are a motoring menace with an estimated 39,810* (and rising) potholes on UK roads. They can cause substantial damage to cars, including suspension, tyres and, if the holes are filled with rainwater, they can kill catalytic converters.
National Pothole Day (Jan 15th) was set up to draw attention to the increasing issue of potholes on British roads, and with the UK going through a particularly cold and icy weather snap at the moment, the likelihood that we will see more potholes emerge on our roads could increase.
Potholes are formed when water gets into a highway's foundation. Then that water freezes and expands in cold weather. When the temperature increases again, a void under the road surface is created that eventually collapses under the weight of continuous traffic.
GoCompare has written a guide on what to do if your car is damaged by a pothole, with easy to follow steps to ensure that drivers aren't left out of pocket if their car hits a pothole.
GoCompare's tips include:
If it's safe to do so, take pictures of the offending pothole and the damage caused to your car, in situ.
Note the time and exact location of the pothole and the road.
Seek out any witnesses to the incident, they might help if you need to claim off a local authority.
Keep receipts of any repair work you have to have done on your car, including the dates and details of the damage caused, again, in case you need to claim.
Ryan Fulthorpe, of GoCompare car insurance, said: "Potholes are a major menace for British motorists, in fact a study GoCompare carried out found that UK's total potholes stretches more than 115Km or 72 miles. So, the likelihood of hitting a pothole is increasing every year.
"But claiming on your insurance isn't necessarily the best way to go if you do fall foul of a pothole, as it will probably see your car insurance premium increase the following year. These potholes are usually caused by a lack of maintenance to the road surface, so it's important that you make a note of the exact road and location of the offending pothole, then find out who owns it and get in touch with them about claiming for any damage to your vehicle. Be prepared to negotiate to get a settlement and make a note of all of your correspondence with the road owner while doing so.
"The best way to deal with potholes is to be road aware and safely avoid driving over or in them at all costs to save the hassle and your pocket."
GoCompare's guide on what to do and how to claim if your car is damaged by a pothole is here: https://www.gocompare.com/car-insurance/guide/potholes/
-Ends-
For further information please contact:
Lynsey Walden or Kath Chadwick at GoCompare on lynsey.walden@futurenet.com or kathryn.chadwick@futurenet.com.
Keep up-to-date with GoCompare on Twitter; @GoCompare
Notes to editors
*https://www.gocompare.com/car-insurance/uks-biggest-potholes/
About GoCompare
GoCompare is a comparison website that enables people to compare the costs and features of a wide variety of insurance policies, financial products and energy tariffs.
It does not charge people to use its services and does not accept advertising or sponsored listings, so all product comparisons are unbiased. GoCompare makes its money through fees paid by the providers of products that appear on its various comparison services when a customer buys through the site.
When it launched in 2006, it was the first comparison site to focus on displaying policy details rather than just listing prices, with the aim of helping people to make better-informed decisions when buying their insurance. It is this approach to comparing products that secured the company an invitation to join the British Insurance Brokers' Association (BIBA) in 2008, and it is still the only comparison site to be a member of this organisation.
GoCompare has remained dedicated to helping people choose the most appropriate products rather than just the cheapest and works with Defaqto, the independent financial researcher, to integrate additional policy information into a number of its insurance comparison services. This allows people to compare up to an extra 30 features of cover.
GoCompare is part of Future Plc and is authorised and regulated by the Financial Conduct Authority (FCA).
More information can be found here www.gocompare.com or here https://www.futureplc.com/brands/.
Contact Information
Lynsey Walden