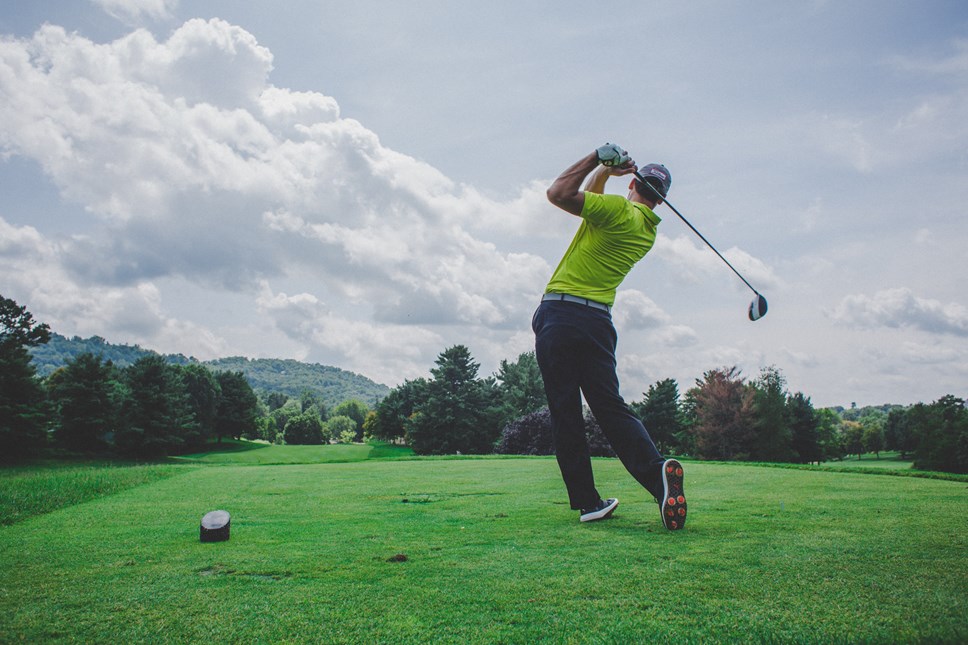 As golf courses open across the UK, GoCompare lets hole in one heroes in on an insurance perk they may not know about
GoCompare has found that 16 out of 395 home contents insurance policies go a 'fairway' to covering policy holders for post-hole-in-one celebratory costs
For a golfer, scoring a hole-in-one should be a joyous experience. It's the perfect shot, a one-hit surge of excitement you can spend a lifetime trying to repeat - but, it could leave you seriously out of pocket.
Golfing tradition dictates that any golfer who makes a hole-in-one usually buys the drinks in the bar afterwards. So, even though you've managed to accomplish something with odds of 12,500 to 1, the drinks, apparently, are on you.
So, as golf courses around the UK reopen following the lifting of Covid-19 restrictions, GoCompare has discovered that your home contents insurance may just cover the price for the celebratory drinks.
Research from price comparison website Go Compare* has found that you might be covered for that elusive (but expensive) hole-in-one bar bill under your home contents insurance. Out of 365 home insurance policies, 16 offer hole-in-one cover, achieved at an official competition, as standard.
This home contents insurance cover protects holders to pay towards expenses if they get a hole-in-one in an official golf tournament and cover varies from £250 expenses to a whopping £2,500.
Lee Griffin, keen golfer, CEO and Founder of Go Compare Home Insurance said: "There can often be some surprising and unexpected features on home insurance policies, and this hole-in-one benefits is just one.
"Although I have never achieved that elusive hole in one myself, doing so and then having to foot a sizeable celebratory bar bill, would come as a bit of double-edged sword, so if you are working on that handicap and think you might one day be able to achieve that all-important hole-in-one, it might certainly be worth looking more closely at what is covered in your home contents insurance."
Lee added: "Items like golf clubs can be covered under home contents insurance but depending on the value of your clubs, you may need to declare them as a high-value item and limits can vary from insurer to insurer. So, make sure you check policy details and get appropriate cover. Golfers could also look into getting specific golf insurance that will cover them for things like equipment abroad and at home, personal and public liability. For instance, if you hit someone on the head with a golf ball and they get injured and they wish to claim against you for their injuries. Reading policies in detail are par for the course when it comes to golf, home and contents insurance.
"If a player has a real ambition to score an ace, we'd definitely recommend they double-check their home contents insurance policy for any caveats that include helping to pay costs towards hole-in-one expenses."
10 hole-in-one facts every golfer should know:
The odds of making a hole in one drop to 2,500 to 1 for professional golfers.
A hole-in-one is scored once in every 3,500 rounds.
Only 1-2% of golfers score an ace in a year.
The average years of playing golf for a player before making an ace is 24.
Holes-in-one commonly occur on par 3 holes, the shortest distance holes on a standard size golf course.
In August 2016, Justin Rose shot a hole-in-one during the first round of the golf tournament of the 2016 Summer Olympics in Rio de Janeiro, which is considered to be the first in Olympic history.
Tiger Woods, who has hit thousands and thousands of tee shots on the PGA Tour, has only made three in his professional career.
You have a 67 million to 1 chance of making two aces in the same round.
14% of golfers who achieve a hole in one go on to make another.
On average a golfer will need to be playing for 24 years to achieve a hole in one.
For more information about insuring your home and contents, go to https://www.gocompare.com/home-insurance/contents-insurance/
ENDS
For further information please contact:
Lynsey Walden or Kath Chadwick at Gocompare on lynsey.walden@gocompare.com or kathryn.chadwick@gocompare.com. Or you can contact Gordon, Jason or Liz at MAW Communications on 01603 505 845
Keep up-to-date with GoCompare on Twitter; @GoCompare
Notes to editors
1Defaqto Matrix of 395 home contents insurance policies (17th March 2021) - instant and unbiased market and competitor intelligence, from independent financial researcher Defaqto.
About GoCompare
GoCompare is a comparison website that enables people to compare the costs and features of a wide variety of insurance policies, financial products and energy tariffs.
It does not charge people to use its services and does not accept advertising or sponsored listings, so all product comparisons are unbiased. GoCompare makes its money through fees paid by the providers of products that appear on its various comparison services when a customer buys through the site.
When it launched in 2006, it was the first comparison site to focus on displaying policy details rather than just listing prices, with the aim of helping people to make better-informed decisions when buying their insurance. It is this approach to comparing products that secured the company an invitation to join the British Insurance Brokers' Association (BIBA) in 2008, and it is still the only comparison site to be a member of this organisation.
GoCompare has remained dedicated to helping people choose the most appropriate products rather than just the cheapest and works with Defaqto, the independent financial researcher, to integrate additional policy information into a number of its insurance comparison services. This allows people to compare up to an extra 30 features of cover.
GoCompare is part of Future Plc and is authorised and regulated by the Financial Conduct Authority (FCA).
More information can be found here www.gocompare.com or here https://www.futureplc.com/brands/.
Contact Information
Gordon Maw