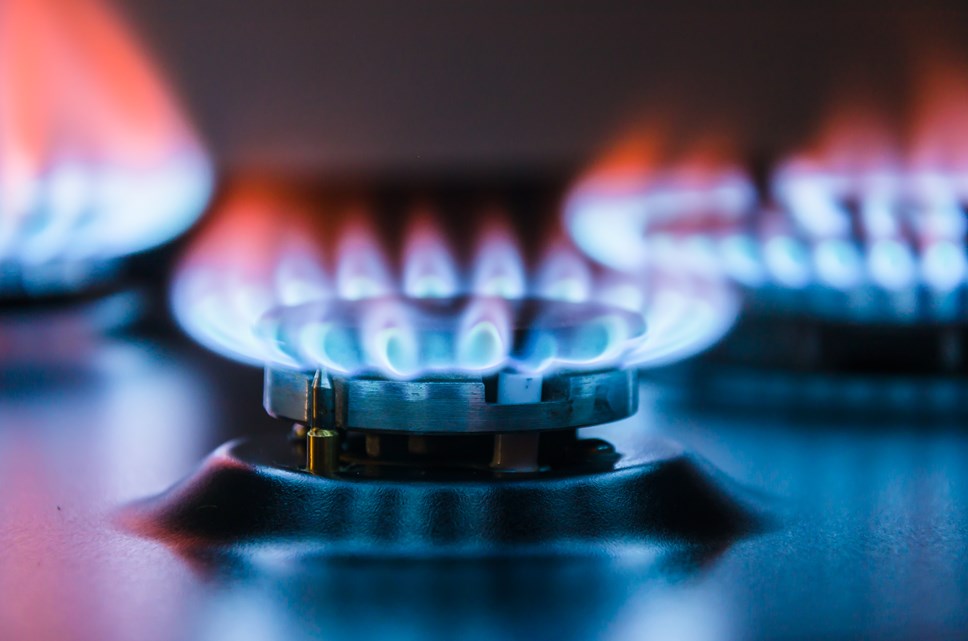 As five of the big energy providers announce sweeping price hikes, GoCompare encourages homeowners to shop around now
Average of more than 9% increase across the board from four of the biggest providers, British Gas, EDF, Npower, E.ON and SSE*
These five combined provide energy to nearly two thirds** of UK households
Some regions will see around an 11.6% increase on their bills
GoCompare Energy is calling on British householders to get energy switching savvy as British Gas, EDF, Npower, E.ON and SSE announce sweeping energy bill increases from April 1st for those on a variable tariffs.
This means that nearly half of UK households on a variable tariff will see their annual energy bills jump by more than £96.*
British Gas customers will on average see their annual energy bills increase by 9.32%, which in monetary terms is a £97.07 rise on their annual energy spend.
EDF customers will on average see their bills go up by 9.19%, which equates to a £95.80 hike on their bills.
While Npower customers will also see an average increase of 9.19%, meaning they will be spending an extra £95.84 on their annual energy bills.
E.ON customers will also have an average upturn of 9.19% on their energy bills, paying £95.84 more on their annual energy bills after April.
Those who are supplied energy by SSE will see an average increase of 9.18% on their annual bills, equating to a £95.59 increase on their energy spend.
Customers in south Wales will see the biggest percentage increase in their bills, with British Gas increasing prices by 11.69%, EDF by 11.38%, Npower by 11.39%, E.ON by 11.39% and SSE 11.42%.
The variable default tariff increases are due to changes in the energy price cap. The energy price cap was implemented by Ofgem, the energy market regulator, to ensure that consumers always pay a fair price for gas and electricity. It is reviewed every six months.
The energy price cap is being increased from April 1st to pre-pandemic levels as the wholesale price of energy has increased. Therefore, for six months the price cap will increase by £96 to £1,138 for default tariff customers. Pre-payment meter customers are also seeing their price cap increase by £87.
British Gas, EDF, Npower, E.ON and SSE are the first providers to announce their price increases, but more are expected to follow.
Sally Jaques of GoCompare Energy said of the price increases: "There is never a good time for household bills to increase, but especially in lockdown with more of us working and spending time at home and therefore using more energy. The wholesale price of energy is having a knock-on effect on providers and therefore householders' energy bills.
"If you are one of the estimated 16.1million** people who have their energy provided to them by these companies, now is the time to jump online and take a few minutes to shop around. It could save you up to £302 a year on your bills****."
For more information about switching energy go to https://www.gocompare.com/gas-and-electricity/
-Ends-
For further information please contact:
Lynsey Walden or Kath Chadwick at Gocompare on lynsey.walden@gocompare.com or kathryn.chadwick@gocompare.com. Or you can contact Gordon, Jason or Liz at MAW Communications on 01603 505 845
Keep up-to-date with GoCompare on Twitter; @GoCompare
Notes to editors:
*Based on Ofgem's TDVC's for a medium energy user based on change in prices from October 2020 to April 2021. Price increases - British Gas from £1041.11 (Oct 20) to £1138.18 (April 21) difference of £97.07 (9.32% increase); EDF from £1042.19 (Oct 20) to £1137.99 (April 21) difference of £95.80 (9.19% increase); Npower from £1042.34 (Oct 20) to £1138.18 (April 21) difference of £95.84 (9.19% increase); E.ON from £1042.34 (Oct 20) to £1138.18 (April 21) difference of £95.84 (9.19% increase); SSE from £1,041.57 (Oct 20) to £1,137.16 (April 21) difference of £95.59 (9.18%).
Average price increases for British Gas £97.07, EDF £95.80, Npower £95.84, E.ON £95.84, SSSE £95.59. The average of which is £96.02.
**British Gas holds 18% share of the energy market, EDF 10.4%, Npower 5.8%, E.ON around 11%, SSE around 13.6% of the market. ONS estimates there are 27.6million households in the UK. 58.8% of 27.6million is 16,145,999.
*** Between 1 January to 31 March 2020 at least 51% of customers who provided their usage and received a price for switching both gas and electricity saved £302.30
GoCompare
GoCompare is a comparison website that enables people to compare the costs and features of a wide variety of insurance policies, financial products and energy tariffs.
GoCompare does not charge people to use its services, and it does not accept advertising or sponsored listings, so all product comparisons are unbiased. GoCompare makes its money through fees paid by the providers of products that appear on its various comparison services when a customer buys through the site.
When it launched in 2006, it was the first comparison site to focus on displaying policy details rather than just listing prices, with the aim of helping people to make better-informed decisions when buying their insurance. GoCompare has remained dedicated to helping people choose the most appropriate products rather than just the cheapest, and has teamed up with Defaqto, the independent financial researcher, to integrate additional policy information into a number of its insurance comparison services. This allows people to compare up to an extra 30 features of cover.
GoCompare is the only comparison website to be invited to join the British Insurance Brokers' Association (BIBA) and is authorised and regulated by the Financial Conduct Authority (FCA).
For more information visit www.gocompare.com and www.gocogroup.com
Contact Information
Gordon Maw