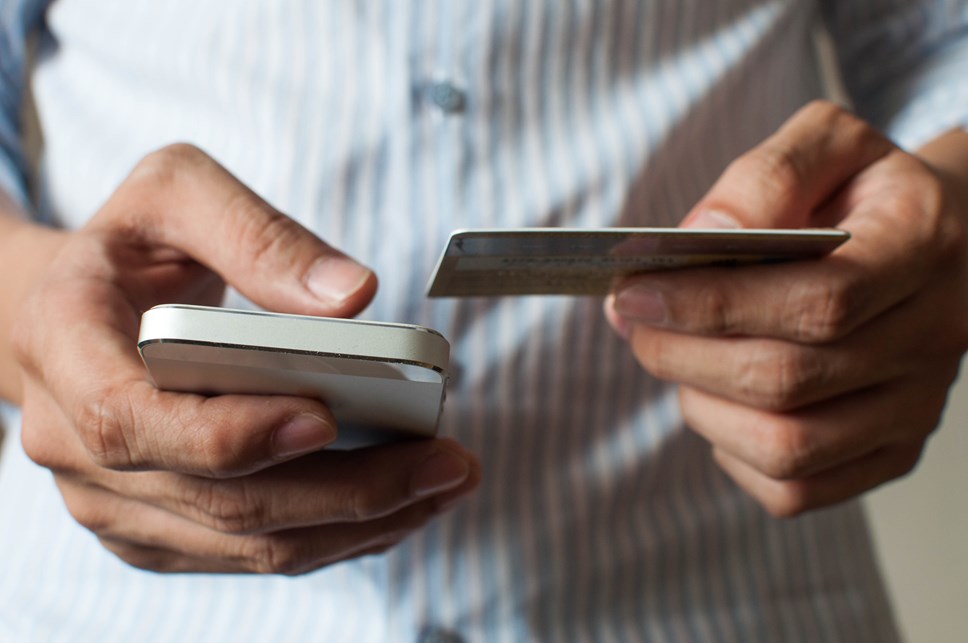 Almost half of the UK population will not talk about debts with friends or family
47% of UK adults don't discuss debts with their loved ones
Over a third of adults are thinking about consolidating their debts
16% of Brits say the cost of living crisis has changed their view of debt consolidation loans
Almost half (47%) of the British population struggle to talk about debt with family and friends, new research by Go.Compare Loans has revealed.[1]
The current cost of living crisis has left 41% of UK adults worried about whether they will be able to pay their bills on time. For this reason, financial transparency with loved ones is more important than ever, as hiding debt can add undue stress and burden on a family unit.
Yet, discussing money-related issues is something that many are not comfortable with. A huge 47% of respondents told Go.Compare they won't openly discuss debts with family or friends. This figure rose to over half (52%) of those aged 55 and over – the highest response – but fell to just 43% and 41% of 18-34 and 35-54-year-olds respectively. This could signify that there is becoming less of a stigma around debt with younger generations, but more still needs to be done.
Recent price rises for essential goods and services mean many households are searching for ways to cut costs. In fact, the comparison site found that 16% of Brits' views of debt consolidation have changed because of the cost of living crisis, showing that debt and borrowing are prevalent concerns for many.
Go.Compare spoke to Sue Anderson, head of media at StepChange Debt Charity, who said: "Debt can be difficult to talk about, especially with the people closest to you. Due to feelings of stigma or worry, thousands of people are dealing with their debt alone, but talking to someone you trust can really help to relieve the burden of going through financial problems on your own.
"Getting into debt isn't something to be ashamed of, and many people may experience it at some point in their life. Most of the clients that StepChange help have found themselves in debt because of situations which are outside of their control; life shocks like redundancy or bereavement, and more recently, the cost of living crisis.
"Research for the FCA this summer found that two-thirds of people who delayed getting help with their debt wish they had taken action sooner – and our own research suggests that people gain wellbeing benefits such as feeling more in control and being able to sleep better after they have taken debt advice."
Sue added: "If you are experiencing debt, help is available. A debt charity like StepChange will look at your income, spending and debts and provide you with free, confidential and impartial debt advice tailored to your circumstances."
Over a third (36%) of survey respondents told the insurance comparison site that they would be willing to take out a debt consolidation loan in order to help reduce monthly outgoings. Just 17% of respondents had used debt consolidation loans in the past.
Matt Sanders, personal finance expert at Go.Compare, says: "We appreciate how tough it can be to reach out for help or even confide in friends or family when you're dealing with money struggles. However, we hope that by working with charities like StepChange, we can help to de-stigmatise issues around financial hardship. It's important that anyone who needs support has access to free, practical and personalised advice before they decide on the best next steps.
"If you are considering consolidating your debts, we recommend conducting a soft search using our loan comparison tool before you begin applying. This will show you the deals and rates you'll likely qualify for, helping you to make an informed decision about what works for you."
More information on debt consolidation can be found on Go.Compare's website.
- ENDS -
For further information or interview requests, please contact: francesca@itworksagency.com
Notes to editors - about the data
[1] To collect the data used in this report, we ran a YouGov survey of 2,000 UK adults on 17 June 2022. Respondents were selected at random across several demographics. All statistics were sourced from this survey unless otherwise stated.
Contact Information
Lynsey Walden
Notes to editors
About Go.Compare
Go.Compare is a comparison website that enables people to compare the costs and features of a wide variety of insurance policies, financial products and energy tariffs.
It does not charge people to use its services and does not accept advertising or sponsored listings, so all product comparisons are unbiased. Go.Compare makes its money through fees paid by the providers of products that appear on its various comparison services when a customer buys through the site.
When it launched in 2006, it was the first comparison site to focus on displaying policy details rather than just listing prices, with the aim of helping people to make better-informed decisions when buying their insurance. It is this approach to comparing products that secured the company an invitation to join the British Insurance Brokers' Association (BIBA) in 2008, and it is still the only comparison site to be a member of this organisation.
Go.Compare has remained dedicated to helping people choose the most appropriate products rather than just the cheapest and works with Defaqto, the independent financial researcher, to integrate additional policy information into a number of its insurance comparison services. This allows people to compare up to an extra 30 features of cover.
Go.Compare is part of Future Plc and is authorised and regulated by the Financial Conduct Authority (FCA).
More information can be found here www.gocompare.com or here https://www.futureplc.com/brands/.