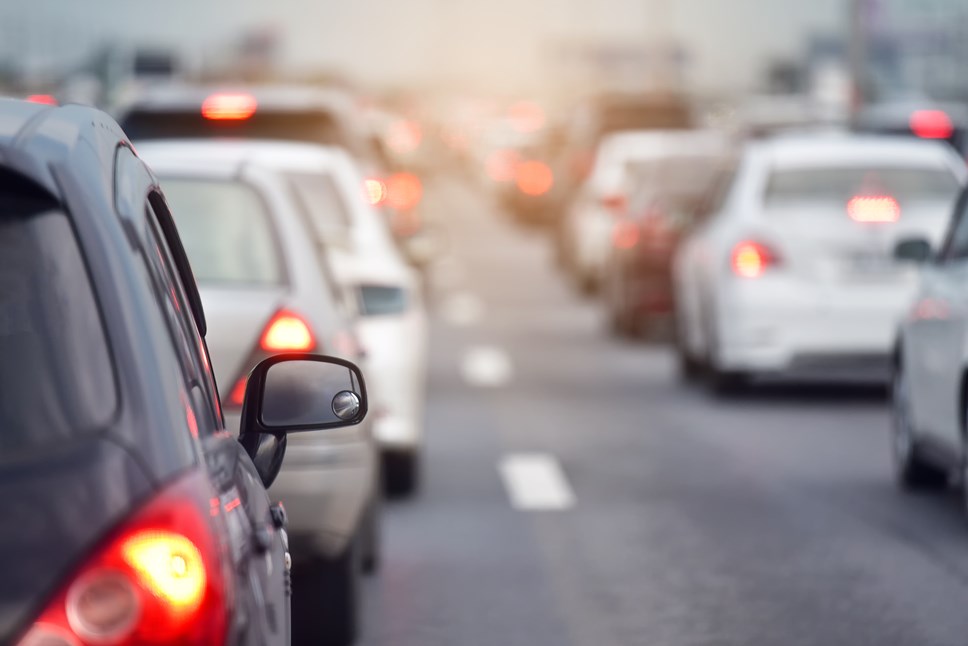 Almost a fifth of UK drivers admit to letting their car insurance policy renew automatically
One in 10 of those who renew worry they'll lose their no claims bonus if they switch
15% say finding a quote is too much hassle, even to save money in the long run
A third of those who do shop around found their renewal price had gone up
17% of drivers in the UK, almost one in five, are happy to let their car insurance renew automatically, according to new research from GoCompare Car Insurance*.
More than a third (38%) of those who took part in the survey admitted to checking for other quotes but then allowing their current insurance to take effect automatically anyway.
Of those who auto-renewed their car insurance policy, 15% said they didn't want the hassle of setting up a new direct debit involved in changing policies, 9% said that they were concerned they'd lose their no claims bonus and a further 15% said even getting a quote was too much hassle, even if it meant saving money in the long run.
25% of people who let their car insurance renew in the last 12 months did so because they were happy that they'd be the cheapest this year, just because they were the cheapest last year. A further 18% were also happy to stick with their insurer out of loyalty, because they'd "always been looked after."
Just over a third (36%) of drivers said they actively switched insurers and of those, 37% found their renewal price had gone up and a further 8% found their old policy no longer met their requirements.
Ryan Fulthorpe, motoring expert at GoCompare, said: "Our latest renewal research shows that the number of people who don't just let their car insurance automatically renew is returning to pre-pandemic levels. The number of people who auto-renewed in lockdown increased to 24%, up from 15%**, so it's reassuring to see that more people aren't just accepting their renewal quote.
"What is a concern, however, are the reasons why people automatically renew their insurance. Seeing that almost one in 10 drivers are worried about losing their no claims bonus if they switch just shows that there's still a significant education piece to be done.
"As well as this, a quarter (25%) of those who said they let their insurance renew automatically did so because their provider was the cheapest last year and they 'felt they would likely be good value again', which is really worrying because we know that insurers change their pricing regularly so the company that was cheapest last time, won't necessarily be the cheapest again."
Ryan added: "What this research shows us is that a significant proportion of drivers on UK roads could be losing out on a significant saving, up to £217***, by failing to compare and renew their policies regularly.
"As we approach the second peak season of the year for car sales, it's worth remembering that services like GoCompare can bring you up to date quotes at the click of a button – there really is no need to automatically accept the price you are given by your current insurer.
For more information about car insurance and how to obtain a quote, please click here: https://www.gocompare.com/car-insurance/.
-Ends-
For further information please contact:
Lynsey Walden on lynsey.walden@gocompare.com, or Kath Chadwick on Kathryn.chadwick@gocompare.com.
*Between August 6th and August 9th 2021, an online survey of 2,034 randomly selected Great British adults was executed by Maru/Blue. For comparison purposes, a probability sample of this size has an estimated margin of error (which measures sampling variability) of +/- 2.1%. The results have been weighted by age, gender, region and social grade to match the population, according to Census data. This is to ensure the sample is representative of the entire adult population of Great Britain. Discrepancies in or between totals are due to rounding.
**https://press.gocompare.com/news/lockdown-loyalty-tax-60-percent-increase-in-drivers-auto-renewing-car-insurance
*** Based on independent research by Consumer Intelligence during 1 February to 28 February 2021: 51% of consumers could achieve a saving of up to £217.29 with GoCompare car insurance based on a comparison of 31 companies.
About GoCompare
GoCompare is a comparison website that enables people to compare the costs and features of a wide variety of insurance policies, financial products and energy tariffs.
It does not charge people to use its services and does not accept advertising or sponsored listings, so all product comparisons are unbiased. GoCompare makes its money through fees paid by the providers of products that appear on its various comparison services when a customer buys through the site.
When it launched in 2006, it was the first comparison site to focus on displaying policy details rather than just listing prices, with the aim of helping people to make better-informed decisions when buying their insurance. It is this approach to comparing products that secured the company an invitation to join the British Insurance Brokers' Association (BIBA) in 2008, and it is still the only comparison site to be a member of this organisation.
GoCompare has remained dedicated to helping people choose the most appropriate products rather than just the cheapest and works with Defaqto, the independent financial researcher, to integrate additional policy information into a number of its insurance comparison services. This allows people to compare up to an extra 30 features of cover.
GoCompare is part of Future Plc and is authorised and regulated by the Financial Conduct Authority (FCA).
More information can be found here www.gocompare.com or here https://www.futureplc.com/brands/.
Contact Information
Lynsey Walden