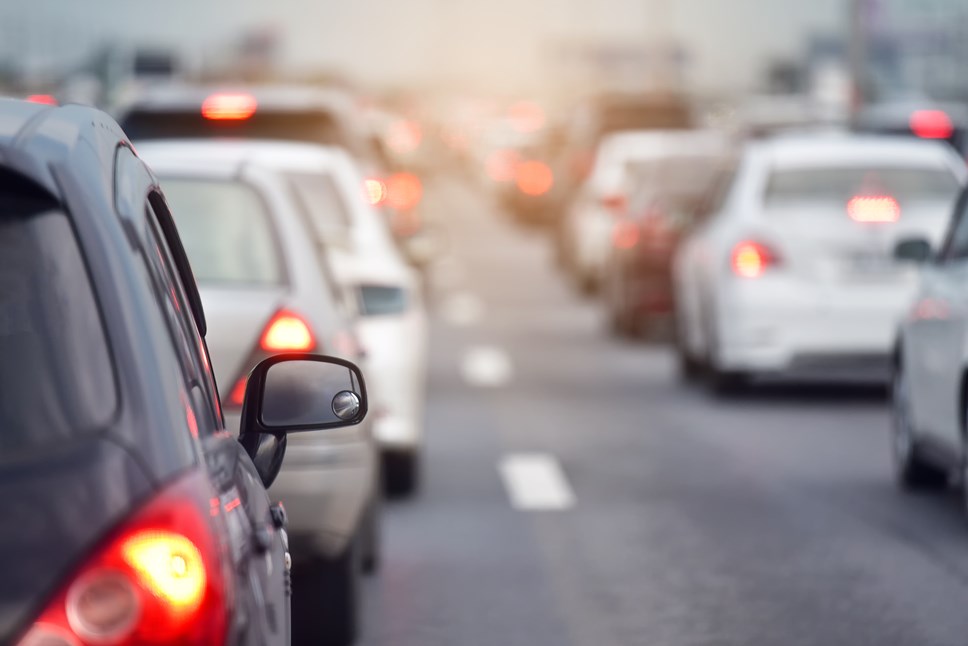 Almost 1 in 4 young driver insurance policies could be fronted
New GoCompare research reveals that 23% of parents have insured a young driver's car in their name
41% of parents in Wales say that their child's car insurance policy is in their name
The cost of car insurance is top concern for parents of young drivers
New research* from GoCompare Car Insurance has found that almost a quarter (23%) of parents could be risking a trip to court and a criminal record for 'fronting' their child's car insurance policy.
'Fronting' is when an older or more experienced driver - usually a parent - claims that they're the main user of the car but it's mostly driven by a young person, or other high-risk motorists, to reduce the cost of car insurance.
The research, commissioned by GoCompare, surveyed over 1,000 parents of children aged between 17-25 who were either learning to drive or were a young driver. When asked about their child's car insurance, 23% said that the insurance for their child's car was in their – or their partner's - name and the child was named as an additional driver, which is technically insurance fraud and therefore illegal.
In Wales, 41% of parents whose children have their own car said that the car insurance was in their name, making it the area with potentially the highest number of fronted policies. And over a half (56%) of all parents across the UK said that they'd consider putting themselves as the main driver to save money on a car insurance policy.
Ryan Fulthorpe, motoring expert at GoCompare, said on the stats: "Unfortunately, parents are often unaware that fronting is insurance fraud and therefore illegal, so they could end up with a policy that's null and void, as well as a criminal record.
"Fronted policies are often discovered during the claims process when the insurance company will look at the details of an accident. If they find that the main driver wasn't the policyholder, then it can mean that the parent is liable for the costs of that accident, as the insurer will try to recoup any third party costs that they have paid out.
Ryan added: "The findings from this survey are worrying as we've seen the numbers increase since we last asked the same question in 2019, when one in 10 parents said that they had declared themselves as the main driver**. Whether this increase is due to financial concerns following the pandemic, or that more education needs to be done about fronting, is not clear."
The average cost of a car insurance policy for a 17-19 year old is £871.94*** according to GoCompare data. The survey also revealed that, for the first time, the cost of car insurance was the top concern for parents when it came to their child getting on the road, over safety and other concerns.
GoCompare has complied five top tips for younger drivers to help them save money on their car insurance without breaking the law.
Shop for a policy
With over 100 insurers to choose from, it's unlikely that the first insurer you get a quote from will be the most competitive, so it's worth spending ten minutes filling in a quote form and getting a wide range of quotes from a flurry of insurers. Some will price more competitively for younger drivers so it's absolutely worth shopping around.
Avoid big engines and modifications
Cars with smaller engines (under 1000cc) generally fall into the lower insurance groups and that means lower premiums for young drivers. Also, the more modifications you make to a car, the more attractive it will be to thieves so where possible, keep to the manufacturer's fittings and you will save on your premiums.
Consider telematics
A telematics policy is where a tracking device is fitted to your car which will monitor your driving and price your premiums accordingly. So if you drive fast, your policy price will go up and the safer you drive, the quicker you can accumulate no claim discounts.
Added extras
Some car policies will include cover such as courtesy car, legal assistance, breakdown cover and key cover, but they're not free. The cost will be built into the premium so you may be able to save money by removing them or choosing a different policy with a more basic level of cover.
Buy in good time
When you buy your policy can affect how much you pay. Some insurers may view people who purchase insurance at the last minute as slightly more risky and therefore more likely to take a chance behind the wheel, so buying well in advance could save you money on your premiums.
For more information on car insurance for young drivers: https://www.gocompare.com/car-insurance/young-drivers-car-insurance/
For more information on fronting: https://www.gocompare.com/car-insurance/fronting/#1
-Ends-
*On 14th June – 22nd June 2021, an online survey of 1,010 randomly selected Great British adults was executed by Maru/Blue. For comparison purposes, a probability sample of this size has an estimated margin of error (which measures sampling variability) of +/- 2.1%. The results have been weighted by age, gender, region and social grade to match the population, according to Census data. This is to ensure the sample is representative of the entire adult population of Great Britain. Discrepancies in or between totals are due to rounding.
**https://press.gocompare.com/news/1-in-10-young-driver-car-insurance-policies-are-fronted
*** https://www.gocompare.com/car-insurance/young-drivers-car-insurance/. *The average price paid annually for comprehensive car insurance in 2020 through GoCompare when the policyholder is 17.
For further information please contact:
Lynsey Walden – lynsey.walden@gocompare.com
Kath Chadwick – Kathryn.chadwick@gocompare.com
Or you can call 02920 020360.
Keep up-to-date with GoCompare on Twitter; @GoCompare
Notes to editors
About GoCompare
GoCompare is a comparison website that enables people to compare the costs and features of a wide variety of insurance policies, financial products and energy tariffs.
It does not charge people to use its services and does not accept advertising or sponsored listings, so all product comparisons are unbiased. GoCompare makes its money through fees paid by the providers of products that appear on its various comparison services when a customer buys through the site.
When it launched in 2006, it was the first comparison site to focus on displaying policy details rather than just listing prices, with the aim of helping people to make better-informed decisions when buying their insurance. It is this approach to comparing products that secured the company an invitation to join the British Insurance Brokers' Association (BIBA) in 2008, and it is still the only comparison site to be a member of this organisation.
GoCompare has remained dedicated to helping people choose the most appropriate products rather than just the cheapest and works with Defaqto, the independent financial researcher, to integrate additional policy information into a number of its insurance comparison services. This allows people to compare up to an extra 30 features of cover.
GoCompare is part of Future Plc and is authorised and regulated by the Financial Conduct Authority (FCA).
More information can be found here www.gocompare.com or here https://www.futureplc.com/brands/.
Contact Information
Lynsey Walden