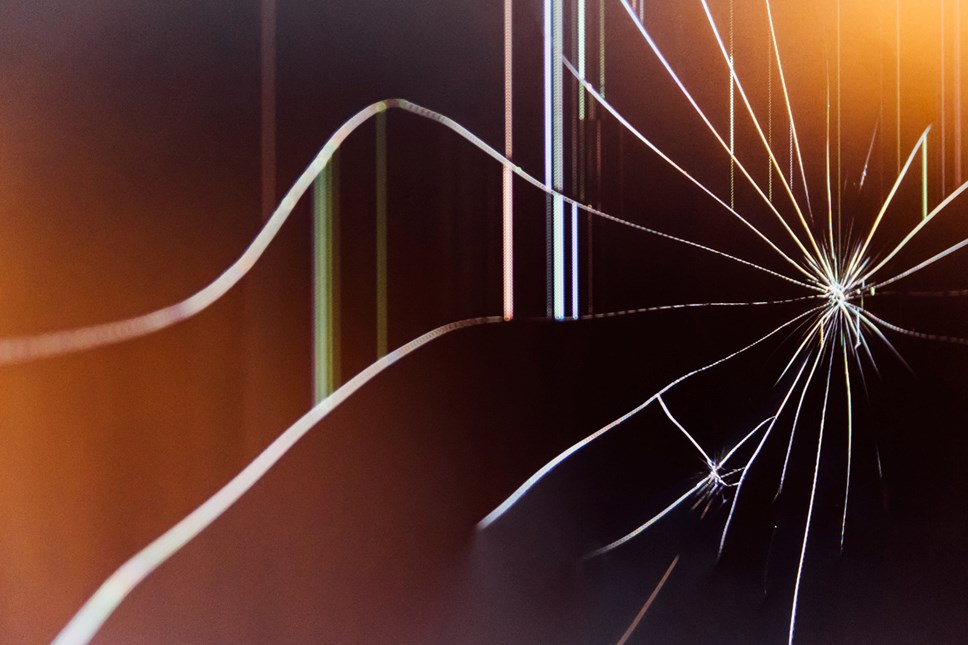 Accidental damage claims spike following lockdowns
Quote data reveals an increase in the proportion of policyholders with an accidental damage claim
GoCompare Home Insurance has seen a spike in the proportion of policyholders who have an accidental damage claim on their home insurance during 2021.
The findings*, which are taken from home insurance quote data, show that the proportion of people who declare an accidental damage claim on their home insurance has increased by 6% since 2019. This number increased again in July and August this year, a full year since the last lockdown ended.
GoCompare's home insurance expert, Ryan Fulthorpe, said of the data: "It's now been over a year since the first lockdown ended and the data shows a clear increase in the number of people who have made accidental damage claims on their home insurance during that time. In recent months, the numbers have continued to rise steadily so it will be interesting to see how this continues into 2022.
"It's no surprise that there's been an increase in accidental damage claims given that UK homeowners were all at home for longer periods of time during 2020. If you add to this the proportion of people who were also undertaking DIY projects around the house, there was always going to be a knock-on effect."
Earlier this year, GoCompare commissioned independent research with over 2,000** homeowners, over half of which were planning home improvements and of those, the research found that 60% of people were planning to undertake the work themselves, 12% said they'd be getting a professional tradesman in to do some of the jobs and just 3% said they'd hire a tradesman to do all of the jobs.
However, given the increase in accidental damage claims, GoCompare Home Insurance is warning any homeowners that they should check their home insurance policy to ensure they're covered against accidental damage, as 79% of home contents policies do not cover accidental damage as standard***. So, unless you have specifically added this type of cover, a policy may not cover an accidental damage claim.
Accidental damage cover can be added to a home insurance policy and covers any loss or damage to your property and possessions as a result of an unforeseen accident. But insurers can refuse accidental damage claims if the event wasn't an accident, or was caused by poor workmanship or faulty materials.
For example, any electrical, plumbing and gas work should be carried out by a registered professional and tackling jobs you're not qualified for could also invalidate your home insurance, leaving you liable for the cost of repairing any damage caused.
For information on home insurance and accidental damage cover, please visit: http://www.gocompare.com/home-insurance/accidental-damage-and-home-insurance/.
-Ends-
For further information please contact:
Lynsey Walden on lynsey.walden@gocompare.com, or Kath Chadwick on Kathryn.chadwick@gocompare.com.
*Comparing Jan - Aug 2021 with 2019, the proportion of home insurance quotes with a claim for accidental damage/loss in the home has increased by 6%.
**Between August 20th and August 23rd 2021, an online survey of 2,044 randomly selected Great British adults was executed by Maru/Blue. For comparison purposes, a probability sample of this size has an estimated margin of error (which measures sampling variability) of +/- 2.1%. The results have been weighted by age, gender, region and social grade to match the population, according to Census data. This is to ensure the sample is representative of the entire adult population of Great Britain. Discrepancies in or between totals are due to rounding.
***A search on Defaqto Matrix on October 18th 2021 found that, out of 366 home contents insurance policies, 76 provided accidental damage as standard, which equates to 21% of all policies.
About GoCompare
GoCompare is a comparison website that enables people to compare the costs and features of a wide variety of insurance policies, financial products and energy tariffs.
It does not charge people to use its services and does not accept advertising or sponsored listings, so all product comparisons are unbiased. GoCompare makes its money through fees paid by the providers of products that appear on its various comparison services when a customer buys through the site.
When it launched in 2006, it was the first comparison site to focus on displaying policy details rather than just listing prices, with the aim of helping people to make better-informed decisions when buying their insurance. It is this approach to comparing products that secured the company an invitation to join the British Insurance Brokers' Association (BIBA) in 2008, and it is still the only comparison site to be a member of this organisation.
GoCompare has remained dedicated to helping people choose the most appropriate products rather than just the cheapest and works with Defaqto, the independent financial researcher, to integrate additional policy information into a number of its insurance comparison services. This allows people to compare up to an extra 30 features of cover.
GoCompare is part of Future Plc and is authorised and regulated by the Financial Conduct Authority (FCA).
More information can be found here www.gocompare.com or here https://www.futureplc.com/brands/.
Contact Information
Kathryn Chadwick