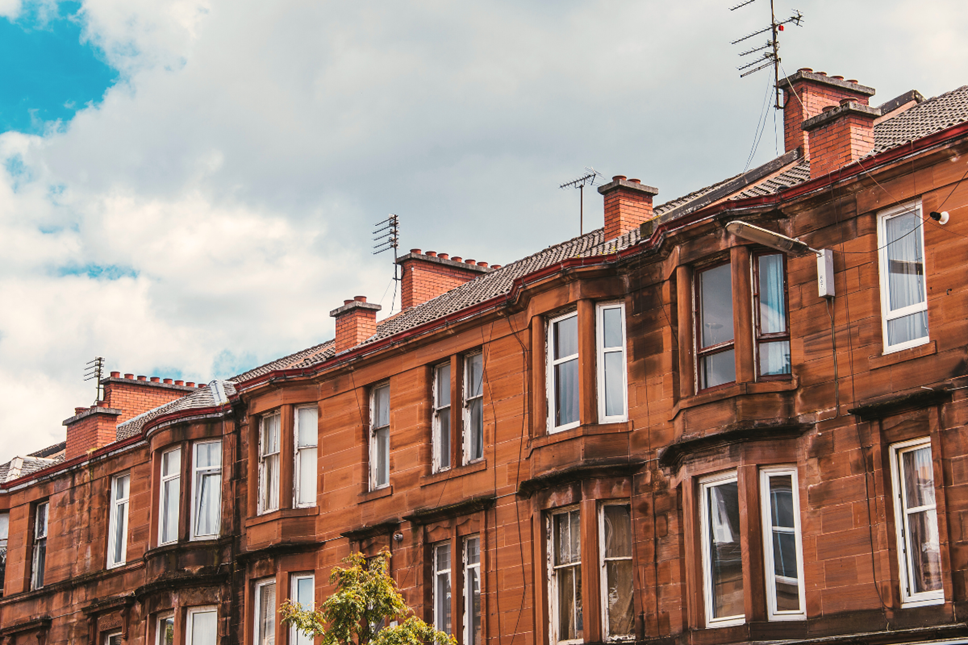 70% of under-30s don't have a contents insurance policy
Young people that don't have contents insurance say it's too expensive
Less than a third (30%) of residents under the age of 30 have cover for their contents, leaving their possessions unprotected, new research by Go.Compare Home Insurance can reveal.[1]
Overall, around seven out of 10 UK households have contents insurance, according to the recent report. Using FCA and ONS data, the insurance comparison site calculated the number of home insurance policies in place across the nation. The findings reveal that just over two-thirds (69%) of households have cover for their belongings, and 61% have a buildings insurance policy.[2]
More than a third (37%) of uninsured residents said they opted against getting contents insurance because they didn't think they would need it. The second most common reason was that premiums are too expensive, as 31% of those without cover cited this as the reason for not getting a policy.[1]
People aged between 18-24 were the least likely to have home insurance, with 82% of this age group admitting to not having a contents insurance policy in place, followed by 46% of 25 to 34-year-olds. For the uninsured under-30s, price was also one of the primary factors, as a fifth (21%) of those without policies said contents cover was too costly. However, the main reason cited was that they didn't feel it was necessary (45%).
Ceri McMillan, home insurance expert at Go.Compare, said: "While you hope you'll never need to claim on an insurance policy, protecting your house and possessions from unexpected events such as fire, flood or theft is very important, and ensures you're not left out of pocket should any of these events occur.
"Although a lot of residents think home insurance is too expensive, there are ways to make it more affordable. Young people who are not yet homeowners will only need to worry about protecting their belongings, so they can purchase a contents-only policy. Our latest data shows that the average price for this is £74 per year [3], but it may be lower depending on your exact details.
"To make sure you're receiving the most accurate quotes and not overestimating your cover, you can use online tools to calculate the cost of your possessions. Finally, compare quotes from multiple providers to find the best deal available to you."
Other reasons uninsured residents gave for missing out on home cover included forgetfulness, believing that it's too hard to claim, and stating that they live in a safe area so it isn't necessary. The most forgetful were those aged 25 to 34, with 13% of those without cover citing this as their main reason for not taking out a contents policy. Interestingly, 11% of those without protection said that their possessions were covered elsewhere, either by another insurance policy, a bank account or credit card, or through a family member, meaning they didn't need insurance.[1]
Find out more about the nation's home insurance habits on Go.Compare's website.
Contact Information
Rubie Barker
Notes to editors
Notes to editors - about the data
[1] To collect the data used in this report, we conducted a nationally representative survey of 2,000 UK residents via YouGov. The survey was run on 7 March 2023 and all responses were selected at random. All statistics featured on this page are sourced via this survey unless otherwise stated.
[2] The percentage of households with buildings and contents insurance policies was calculated by applying the number of policies in place (FCA data for the period of July to December 2021) to the number of residential properties in the UK (2021 Census data for England and Wales, as well as Scotland and Northern Ireland).
[3] Figures on the average price of insurance were taken from internal data and were based on the average price paid annually for home insurance purchased in September 2022 by type of cover. For buildings and contents insurance, it was £190. For buildings insurance only, it was £146. For contents insurance only, it was £74.
About Go.Compare
Go.Compare is a comparison website that enables people to compare the costs and features of a wide variety of insurance policies, financial products and energy tariffs.
It does not charge people to use its services and does not accept advertising or sponsored listings, so all product comparisons are unbiased. Go.Compare makes its money through fees paid by the providers of products that appear on its various comparison services when a customer buys through the site.
When it launched in 2006, it was the first comparison site to focus on displaying policy details rather than just listing prices, with the aim of helping people to make better-informed decisions when buying their insurance. It is this approach to comparing products that secured the company an invitation to join the British Insurance Brokers' Association (BIBA) in 2008, and it is still the only comparison site to be a member of this organisation.
Go.Compare has remained dedicated to helping people choose the most appropriate products rather than just the cheapest and works with Defaqto, the independent financial researcher, to integrate additional policy information into a number of its insurance comparison services. This allows people to compare up to an extra 30 features of cover.
Go.Compare is part of Future Plc and is authorised and regulated by the Financial Conduct Authority (FCA). More information can be found here www.gocompare.com or here https://www.futureplc.com/brands/.