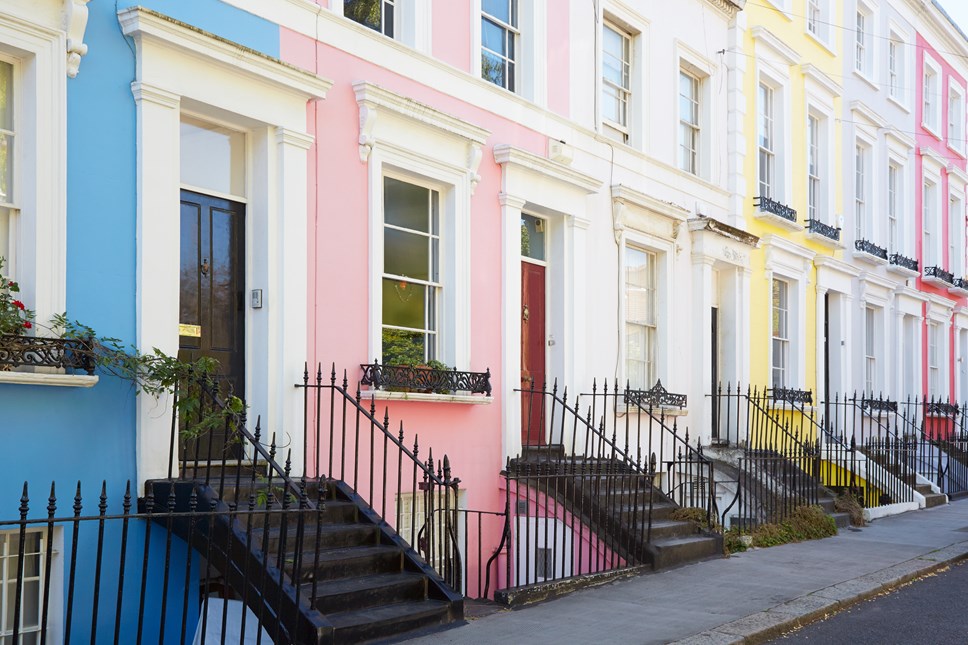 20 reasons why your home might not sell
Biggest property turn-offs revealed: Lack of outdoor space, damp, bad odours and rubbish in neighbour's garden
Over half of buyers would now be put-off buying a property without a garden.
Neglected or poor home maintenance and bad housekeeping are potential deal breakers.
Connectivity is king - 44% wouldn't buy a property in a broadband black spot.
A lack of outdoor space, damp patches and stains, and nasty odours head the list of the biggest deal-breakers for house hunters according to new research1 released today.
Commissioned by GoCompare Home Insurance, the survey revealed that poor maintenance and bad housekeeping are among the most common property 'turn-offs' for potential buyers.
Neglected or poor home maintenance rang alarm bells for many. In addition to evidence of damp on walls or ceilings, the survey revealed that buyers are put-off by homes which are in a poor state of repair, had unfinished building work, or by signs of botched DIY.
Many home hunters are repelled by dirty, smelly properties - with concerns about both the home offered for sale and the condition of neighbouring properties. A significant number of people said they wouldn't buy a home next door to a dilapidated property, or one with a rubbish strewn garden.
| | | |
| --- | --- | --- |
| Rank | Top Property Turn-offs | % |
| 1 | No garden | 52 |
| 2 | Damp patches, stained walls/ceilings | 52 |
| 3 | Bad smells (including odours from pets, cigarette smoke, damp, and food) | 50 |
| 4 | No parking | 49 |
| 5 | Rubbish strewn in a neighbouring garden | 46 |
| 6 | Property in poor state of repair | 45 |
| 7 | Property in a broadband black spot | 44 |
| 8 | Outdated electrics | 42 |
| 9 | The property's proximity to a major road or motorway | 40 |
| 10 | A dilapidated neighbouring property | 40 |
| 11 | Property not connected to mains gas | 39 |
| 12 | Unfinished building work | 38 |
| 13 | Poor natural light/dark rooms | 37 |
| 14 | Small rooms | 37 |
| 15 | Poor mobile phone signal | 35 |
| 16 | Proximity to railway tracks | 34 |
| 17 | Neighbouring property is a student let | 33 |
| 18 | Old boiler or central heating system | 33 |
| 19 | Small kitchen | 31 |
| 20 | Dirty house | 31 |
Bad housekeeping is a potentially bigger deal breaker than outdated décor or small rooms. As well as being put off by nasty smells and dirty rooms, homes that are generally untidy (18%), have overgrown gardens (18%) or cluttered rooms (13%) are a big no-no for some buyers. By comparison only 12% said they would be put-off by dated or over the top décor or carpets.
Connectivity is also a key issue, 44% of those surveyed said they wouldn't buy a property in a broadband black spot, 35% would avoid a home with poor mobile phone signal, while 28% would be turned-off by a property not covered by either 4G or 5G.
Commenting on the research, Ryan Fulthorpe from GoCompare Home Insurance said, "For most of us, buying a home is our single biggest financial commitment. So, most buyers want to think that the property they're buying has been well looked after by its current owners and that they aren't in for any nasty surprises.
"Messy, poorly maintained or damaged properties are harder to sell. Potential buyers may struggle to see past the mess to fully appreciate the property or have concerns that the mess is hiding bigger issues. For example, they may be concerned that a musty smell, or stains on walls or ceilings could be tell-tale signs of a serious damp problem which might be expensive to remedy. Unfinished building work or botched DIY can be also expensive to put right and can detract from a property's value and saleability.
"To help buyers see the potential in your property and give yourself the best chance of securing a sale, before you put your home on the market, make sure that it is clean, fragrant, and tidy. Also make sure that any outstanding maintenance jobs are dealt with."
Ryan continued, "Moving home is a good time to shop around for buildings and contents insurance. While your existing provider may have offered a good deal on your previous property, they may not be so competitive for your new home. However, before switching, check your existing insurer's cancellation charges to make sure these don't wipe out any potential savings."
For more information on insurance when moving home visit: https://www.gocompare.com/home-insurance/moving-house/
-Ends-
For further information please contact:
Lynsey Walden or Kath Chadwick at Gocompare on lynsey.walden@gocompare.com or kathryn.chadwick@gocompare.com.
Keep up-to-date with GoCompare on Twitter; @GoCompare
Notes to editors
1On 21 May 2021, an online survey of 2,024 randomly selected Great British adults was executed by Maru/Blue. For comparison purposes, a probability sample of this size has an estimated margin of error (which measures sampling variability) of +/- 2.1%. The results have been weighted by age, gender, region and social grade to match the population, according to Census data. This is to ensure the sample is representative of the entire adult population of Great Britain. Discrepancies in or between totals are due to rounding.
About GoCompare
GoCompare is a comparison website that enables people to compare the costs and features of a wide variety of insurance policies, financial products and energy tariffs.
It does not charge people to use its services and does not accept advertising or sponsored listings, so all product comparisons are unbiased. GoCompare makes its money through fees paid by the providers of products that appear on its various comparison services when a customer buys through the site.
When it launched in 2006, it was the first comparison site to focus on displaying policy details rather than just listing prices, with the aim of helping people to make better-informed decisions when buying their insurance. It is this approach to comparing products that secured the company an invitation to join the British Insurance Brokers' Association (BIBA) in 2008, and it is still the only comparison site to be a member of this organisation.
GoCompare has remained dedicated to helping people choose the most appropriate products rather than just the cheapest and works with Defaqto, the independent financial researcher, to integrate additional policy information into a number of its insurance comparison services. This allows people to compare up to an extra 30 features of cover.
GoCompare is part of Future Plc and is authorised and regulated by the Financial Conduct Authority (FCA).
More information can be found here www.gocompare.com or here https://www.futureplc.com/brands/.
Contact Information
Lynsey Walden