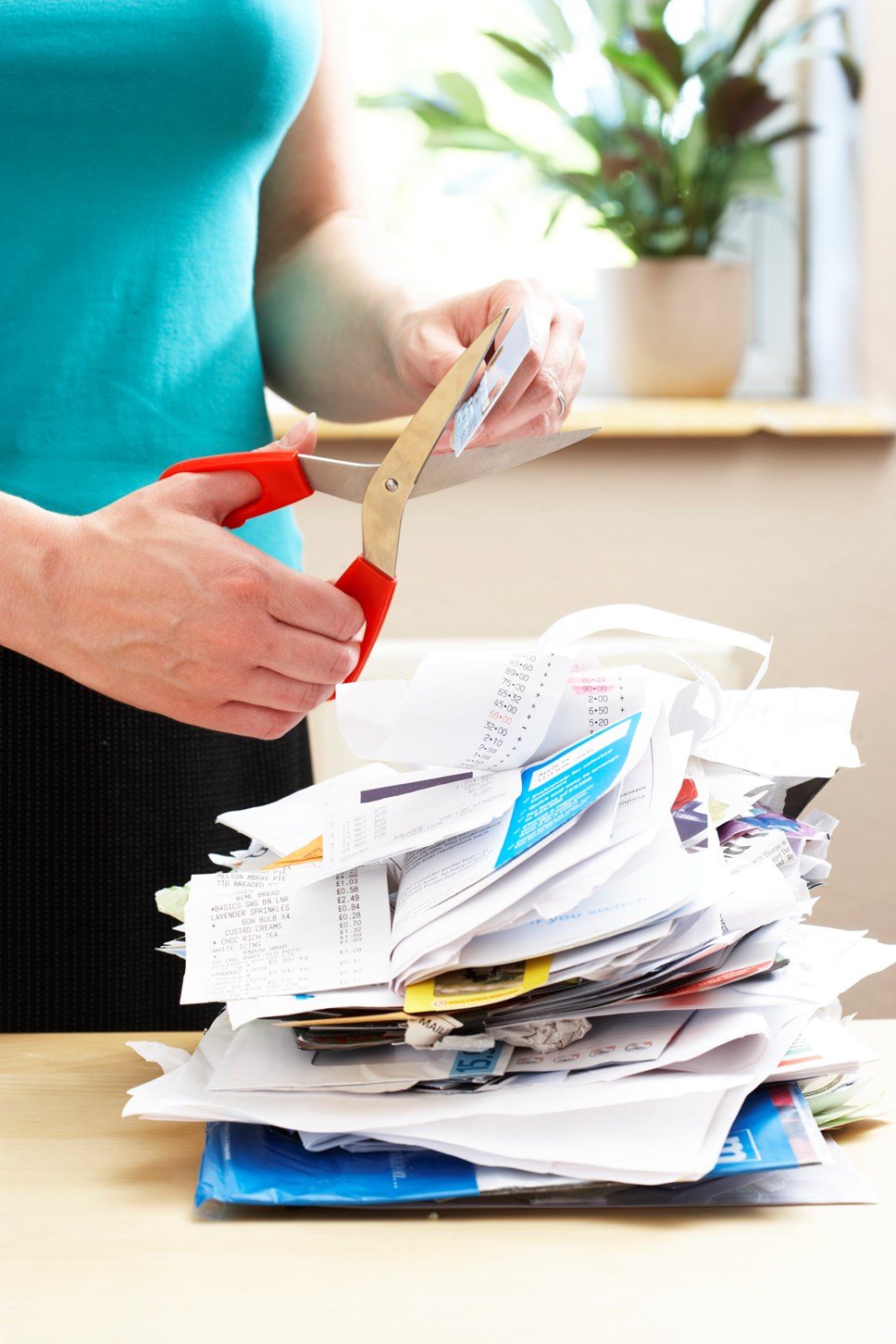 15 practical money management tips to help ease the strain on finances
Coronavirus restrictions have had a massive impact on many peoples' ability to work and earn. With millions of workers now being furloughed on reduced pay or worse, losing their jobs, household finances are being placed under enormous strain.
While the long-term impact of the pandemic is uncertain, there are practical steps people can take now to help their financial well-being. GoCompare shares its top 15 money management tips:
Make a budget and stick to it
Drawing-up a list of your income and outgoings as they stand at the moment is key. This will help you understand what you have to pay, what income you have available and help identify any areas where you can cut back.
Deal with debt – including the mortgage
If you're unable to pay your bills or your mortgage, don't just bury your head in the sand and hope the problem will resolve itself. If you're struggling with repayments, speak to your lender as the first port of call. Payment holidays are available and your lender won't want you to default on the debt. You can also contact Citizens Advice Bureau, National Debtline or StepChange Debt Charity for free advice.
Check with your bank on overdraft fees
The Financial Conduct Authority (FCA) has called on banks to do more to help people struggling financially. They want all interest to be waived on the first £500 of existing overdrafts for 90 days, but this hasn't been agreed yet. As a general rule. It is always better to agree on an overdraft with your bank and most banks have already introduced short-term measures to help people in hardship, such as an interest-free buffer.
Switch and save on car and home insurance
When your policy comes up for renewal, make sure you shop around to check whether you are being offered a good deal. You can cut the cost of insurance without having to compromise on cover. People who shop-around with GoCompare typically save up to £2561 on their car insurance and up to £1002 on their home insurance.
Switch energy supplier
Around 11 million households are paying over the odds for their energy bills as a result of being on a standard variable tariff with a big energy provider. Simply changing gas and electricity suppliers could cut bills by up to £4763. Auto-switching firms like weflip and Look After My Bills will ensure that customers stay on a great tariff, year after year.
Be energy smart
Save money by saving energy. Simple energy-saving actions such as avoiding using a tumbler dryer, turning the central heating thermostat down and reducing the temperature at which you wash clothes can save money. The Energy Savings Trust has more information: https://energysavingtrust.org.uk/home-energy-efficiency/energy-saving-quick-wins
Be wary of special offers and impulse buying
Plenty of companies will be keen for you to spend money at the moment, but don't buy something simply because it's on offer. Just buy what you need and will use. Be wary of browsing online shops because you're bored if that is likely to lead to impulse purchases.
Vouchers, coupons, loyalty, and gift cards
Cut the cost of shopping by using any money-off vouchers or coupons you have and using unspent loyalty card points. Dig-out any gift cards you have and spend the ones you can before they expire.
Money-saving apps
There are numerous apps and websites designed to help you save money on your shopping including cashback sites which pay you for online purchases you make through them. There are also a variety of apps which help you budget, track your spending and help you find good deals.
Consider a 0% credit card
The average household credit card debt is £2,655. With the average credit card interest rate of 19.87%, that would rack up interest payments alone of 38.25 a month. By switching to a 0% credit card, you could save £459 a year on interest.4
Review your broadband and TV packages - sports fans apply for a subscription freeze
Think about your viewing habits, and whether you still need to subscribe to the same channels. Most sporting events have been cancelled so sports channel subscribers should check if they can pause their subscription. Shopping around could also save you money and provide you with an upgraded bundle.
Save on mobile phone costs
Check to see if your contract has expired and switch to a cheap SIM-only deal. If you need a new phone, shop around for the best deal.
Review memberships and subscriptions services
Paying for subscriptions and memberships that you no longer use or want is a sure way to leak money. Get your bank and credit card statements out and look for direct debit payments that you may not need now.
Pay for big-ticket items by credit card
If you need to make a big purchase, consider paying by credit card as it gives you added legal protection (under section 75 of The Consumer Credit Act) if the company goes bust or doesn't deliver what it's promised. Individual items costing between £100 and £30,000 qualify for protection.
Think value not just cost – 'buy cheap, buy twice'
Solely focusing on price can be a false economy. A cheap, inferior product may need replacing sooner than a slightly more expensive one. It is the same with insurance, buy cover which meets your needs, otherwise you risk invalidating your insurance or find that the cover's not there when you need it most.
Lee Griffin, CEO, and founder of GoCompare commented, "The Coronavirus pandemic has turned peoples' lives up-side-down in a very short space of time. Normal everyday life and economic activity have been disrupted on an unprecedented scale. Social distancing and self-isolation have left millions of people unable to work and facing a reduction in income.
"For those feeling financially pressured, reducing outgoings should be their priority. Service providers and insurers operate in a competitive market, typically attracting new customers with better deals than they offer existing ones - who can find themselves paying well over the odds for the same package. Insurance and energy are among the easiest products to shop around for and the savings can be substantial."
-Ends-
For further information please contact:
Anders Nilsson or Louisa Marsden at GoCompare on 01633 654 054 / 01633 655 132
Gordon, Jason or Liz at MAW Communications on 01603 505 845
Keep up-to-date with GoCompare on Twitter; @GoCompare
Notes to editors
Car insurance: According to independent research from Consumer Intelligence conducted between 1 October to 31 October 2019, 51% could save up to £256 with GoCompare Car Insurance.
Home insurance: According to independent research from Consumer Intelligence conducted between 01 Oct 2019 to 31 Dec 2019, 25% of customers could save up to £100.08 with GoCompare Home Insurance.
Energy Bills: Between 1st October and 31st December 2019 at least 10% of customers who provided their usage and received a price for switching both gas & electricity could save £475.92.
The Money Charity, May 2019.
GoCompare
GoCompare is a comparison website that enables people to compare the costs and features of a wide variety of insurance policies, financial products and energy tariffs.
GoCompare does not charge people to use its services, and it does not accept advertising or sponsored listings, so all product comparisons are unbiased. GoCompare makes its money through fees paid by the providers of products that appear on its various comparison services when a customer buys through the site.
When it launched in 2006, it was the first comparison site to focus on displaying policy details rather than just listing prices, with the aim of helping people to make better-informed decisions when buying their insurance. GoCompare has remained dedicated to helping people choose the most appropriate products rather than just the cheapest, and has teamed up with Defaqto, the independent financial researcher, to integrate additional policy information into a number of its insurance comparison services. This allows people to compare up to an extra 30 features of cover.
GoCompare is the only comparison website to be invited to join the British Insurance Brokers' Association (BIBA) and is authorised and regulated by the Financial Conduct Authority (FCA).
For more information visit www.gocompare.com and www.gocomparegroup.com
Contact Information
Louisa Marsden
Senior PR Executive
GoCompare
01633 655 132