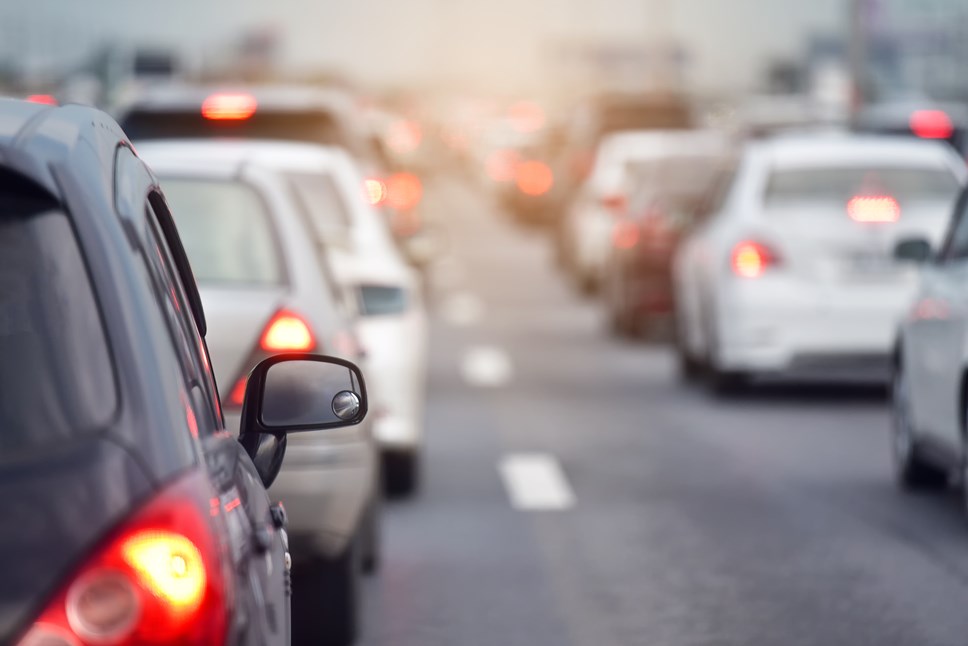 1 in 5 young drivers could be committing insurance fraud
New Go.Compare research reveals that 1 in 5 parents of young drivers have insured their child's car in their name, also known as fronting
Those in London were most likely to have a child's car insurance policy in their name, with 30% saying they have insured their child's car in their name
The cost of car insurance is top concern for parents of young drivers
New research1 from Go.Compare Car Insurance has found that one in five (20%) parents with children who have a car could be risking a significant fine and a criminal record for 'fronting' their child's insurance policy.
'Fronting' is when an older or more experienced driver - usually a parent - claims that they're the main user of the car but it's mostly driven by a young person, or other high-risk motorists, to reduce the cost of car insurance.
The research from Go.Compare surveyed over 1,000 parents of children aged between 17-25 who were either learning to drive or were a new driver. When asked about their child's car insurance, one in five said that the insurance was in their – or their partner's - name and the child was named as an additional driver, which is technically insurance fraud and therefore illegal.
Nearly a third (30%) in London said that their child's car insurance was in their name, making it the area with potentially the highest number of fronted policies. And almost half (49%) of parents whose child is named as a main driver across the UK said that they'd consider putting themselves as the main driver instead to save money.
Ryan Fulthorpe, motoring expert at Go.Compare, said on the stats: "We're seeing a period of huge financial strain on families at the moment, and it's not surprising at all that families would want to save money wherever they can – particularly those who are facing big, new expenses like buying someone their first car.
"Unfortunately, parents often don't realise that insuring a child's car in your name, despite the fact that you won't be its main driver, is an illegal offence. It may seem like a workaround that can help cut costs but as fronting is considered insurance fraud, you may well end up with at best a voided policy, at worst a substantial fine and a criminal record.
"The good news is that the figures appear to have decreased since last year, when nearly one in four (24%) admitted to fronting, whether accidental or otherwise. These stats are encouraging, particularly because of the financial pressures a lot of people are under right now – that we aren't turning further towards risky decisions to save money."
The survey also revealed that the various costs associated with learning to drive – insurance, fuel and running costs - were the top concerns for parents, over safety and any other worries. The current average cost of a car insurance policy for a 17-19 year old is £1,161 according to Go.Compare data2.
The Go.Compare team has complied five top tips for younger drivers to help them save money on their car insurance without breaking the law.
Shop around for a policy
Whatever you do, the best way to save money on your car insurance is to shop around and make sure you don't pay for an expensive policy with extras you don't need. If you're taking out a policy for the first time, take some time to do some online comparisons and see how the price compares.
Improve security
Simple things like installing alarms, immobilisers and locking wheel nuts could bring your premium down, but it is important that you should consider whether the money spent on those security measures is cheaper than the money you would save on your car insurance.
Keep it simple
Don't be tempted to improve the looks or performance of your car – a modest, factory-standard car will be cheaper to insure. On top of that, Cars with smaller engines are in lower insurance groups, which means they're cheaper to insure. The cheapest car to insure for young drivers this year is the Skoda Citigo.3
Take care with add-ons
Car insurance add-ons can include things such as key cover, legal assistance, breakdown cover, courtesy car cover, personal accident cover, windscreen cover and protected no claims bonus. Consider if you really need these add-ons in the first place, for example - do you already have breakdown cover in place? If you do feel you need them then shop around to see if you can get them separately for a lower cost than in a car insurance bundle.
Buy in good time
When you buy your policy can affect how much you pay. Some insurers may view people who purchase insurance at the last minute as slightly more risky and therefore more likely to take a chance behind the wheel, so buying well in advance could save you money on your premiums.
For more information on car insurance for young drivers: https://www.gocompare.com/car-insurance/young-drivers-car-insurance/
For more information on fronting: https://www.gocompare.com/car-insurance/fronting/#1
-Ends-
Contact Information
Lynsey Walden
Notes to editors
For further information please contact:
Lynsey Walden – lynsey.walden@gocompare.com
Kath Chadwick – Kathryn.chadwick@gocompare.com
Or you can call 02920 020360.
Keep up-to-date with GoCompare on Twitter; @GoCompare
Notes to editors
1 On 5th-12th August 2022, a survey of 1,001 UK parents of children aged 17-25 either learning or able to drive was executed by Maru/Blue. For comparison purposes, a probability sample of this size has an estimated margin of error (which measures sampling variability) of +/- 3.1%.
2 Based on fully comprehensive policies bought from Go.Compare between Aug 2021 and Jul 2022, the average value of a car for customers between 17-21 years old with a UK full licence less than 1 year old.
3 Based on top cars listed with policies bought by 17-21 year olds with a UK full licence less than 1 year old between Aug 2021 and Jul 2022.
About Go.Compare
Go.Compare is a comparison website that enables people to compare the costs and features of a wide variety of insurance policies, financial products and energy tariffs.
It does not charge people to use its services and does not accept advertising or sponsored listings, so all product comparisons are unbiased. Go.Compare makes its money through fees paid by the providers of products that appear on its various comparison services when a customer buys through the site.
When it launched in 2006, it was the first comparison site to focus on displaying policy details rather than just listing prices, with the aim of helping people to make better-informed decisions when buying their insurance. It is this approach to comparing products that secured the company an invitation to join the British Insurance Brokers' Association (BIBA) in 2008, and it is still the only comparison site to be a member of this organisation.
Go.Compare has remained dedicated to helping people choose the most appropriate products rather than just the cheapest and works with Defaqto, the independent financial researcher, to integrate additional policy information into a number of its insurance comparison services. This allows people to compare up to an extra 30 features of cover.
Go.Compare is part of Future Plc and is authorised and regulated by the Financial Conduct Authority (FCA).
More information can be found here www.gocompare.com or here https://www.futureplc.com/brands/.