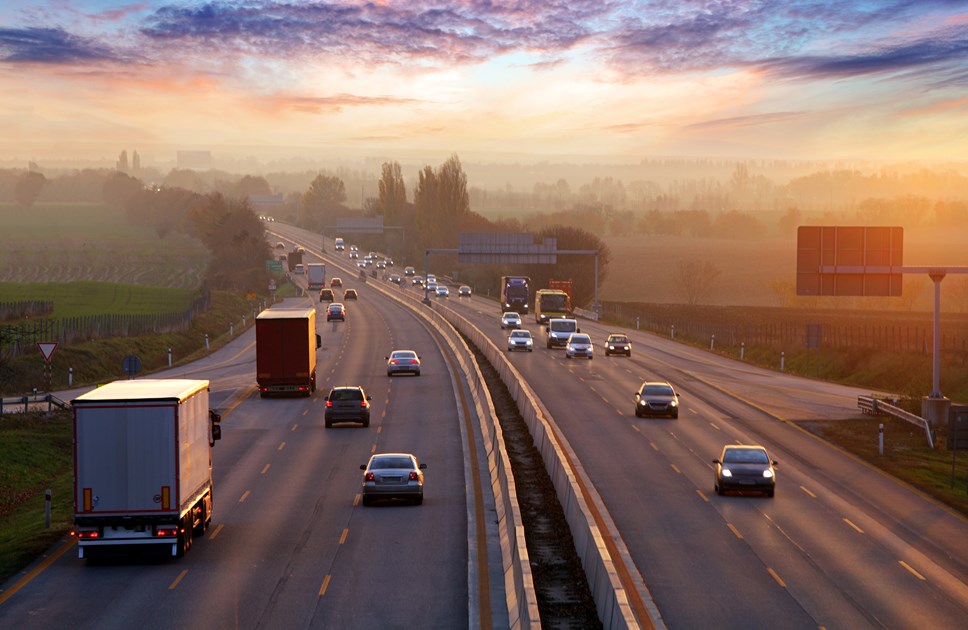 1 in 10 young driver car insurance policies are 'fronted'
GoCompare research finds 10% of parents of 17-25-year-old drivers have insured their child's car in their name, breaking the law and risking financial ruin
Graphic Credit: GoCompare
1 in 10 parents of young drivers are risking a trip to court and a criminal record for 'fronting' their child's car insurance policy, new research* has found.
GoCompare Car Insurance commissioned the research amongst 1000 parents of children aged 17-25 who have passed their driving test. 10% of the parents admitted that they had insured their child's car in their name in order to save money. A further 34% said they would consider doing the same.
Unfortunately, well-meaning parents are often unaware that what they're doing is technically insurance fraud. If the deception is uncovered the insurance policy becomes null and void and the policy holder, the parent, could end up with a criminal record.
'Fronting' is usually discovered at the point of making a claim when the insurance company will investigate the circumstances of the accident, especially if the child was driving the car at the time. Insurers will have reason to be suspicious if the car was in an accident many miles away from the policyholder's home but close to their son or daughter's university, college or workplace for example.
If following their investigation, they decide that the parent was not the main driver of the vehicle as claimed when taking out the policy, they can declare the policy null and void due to false representation and although they will settle third party claims they will usually seek to reclaim those costs from the policyholder. In serious accidents involving personal injury claims, the insurer may pursue the parent for hundreds of thousands of pounds.
50% of parents of young drivers want the car insurance industry to do more to help young drivers
48% said that the insurance premiums for young drivers are a 'rip-off'
Just 22% believe that the high premiums paid by young drivers probably do reflect the risk.
The cost of car insurance was parents' biggest concern after safety.
Experts at GoCompare have come up with seven top tips for younger drivers to help them save money on their car insurance without breaking the law.
Save £196* with a named driver
Although fronting is illegal it's perfectly ok to add another person, such as a parent, to your policy as a named driver. If they've got a good driving record it could reduce your insurance premium significantly.
*Based on GoCompare data from July-December 2018
Shop around
Some insurers will be more competitive than others for different drivers, vehicles and regions depending on the customers they're hoping to attract. There's no such thing as a 'best buy' car insurance for every driver so if you run a comparison and find some companies quoting hugely inflated premiums, they're just not that into you.
Independent research shows that GoCompare customers can save up to £268 by switching their car insurance. ***
Avoid big engines and hot hatches
Cars with smaller engines (under 1000cc) generally fall into the lower insurance groups and that means lower premiums for young drivers. Building up a good driving record and no claims discount in a smaller car in those early years means paying less if you do want to move on to bigger, faster cars later.
Consider a Telematics policy
A telematics policy involves having a tracking device fitted to your car which sends information back to the insurer about how the car is being driven. Telematics policies can help young drivers accumulate no claim discounts more quickly as they can show they are safe drivers from day one.
Choose a higher excess
Opting for a higher voluntary excess could help lower your insurance premiums but you will need to decide if paying a slightly lower premium is worth the risk of having to contribute more towards the cost of a claim if you have to make one. However, younger drivers may be more inclined to drive carefully if they know they'll have to contribute £1000 to the cost of a claim rather than £250.
Added extras – consider whether you really need added extras such as a courtesy car, legal assistance, breakdown cover and key cover. Some policies include these types of cover as standard or as add-ons but they're not free – the cost will be built into the premium so you may be able to save money by removing them or choosing a different policy with a more basic level of cover.
Buy in good time
Surprisingly, when you buy your policy can affect how much you pay. Some insurers may view people who purchase insurance at the last minute as slightly more risky and therefore more likely to take a chance behind the wheel.
Lee Griffin, founding member at GoCompare commented;
"Unfortunately, many parents are putting themselves at risk of picking up a criminal record for the sake of reducing their child's car insurance premiums. There may not appear to be any harm in insuring a child's car in a parent's name, but 'fronting' is illegal nonetheless.
"Car insurance premiums for new drivers can be high compared to those offered to more experienced drivers but there's a good reason why. According to the ABI, drivers aged between 17 and 20 are twice as likely to make an insurance claim as other drivers and the cost of their claims can be up to three times higher than the average.
"Although it's understandable that a parent would want to help their child with the cost of getting on the road, fronting can have serious consequences. If a claim is rejected and the policy invalidated, the driver and their parent may be left to foot the bill for damage repairs and injury claims. Add that to a fraud charge in court and the long-term implications of being caught fronting mean it's not worth taking the gamble.
"There are measures young drivers can take to make their premiums lower and the tips we've outlined, together with shopping around when insuring their first car and at their policy renewal, should help them to keep their insurance costs down in the early years of their driving career."
For more information on car insurance for young drivers: https://www.gocompare.com/car-insurance/young-drivers-car-insurance/
For more information on fronting: https://www.gocompare.com/car-insurance/fronting/#1
-ends-
For further information please contact:

Anders Nilsson or Louisa Marsden at GoCompare on 01633 654 054 / 01633 655 132
Gordon, Jason or Liz at MAW Communications on 01603 505 845
Keep up-to-date with GoCompare on Twitter: @GoCompare
Notes to editors:
*Between the 18th and 24th October 2018 One Poll conducted an online survey among 1000 randomly selected British adults with children aged between 17 and 25 who can drive.
***Independent research by Consumer Intelligence from the 01 April – 30 April 2018 found that 51% of customers could save up to £268.69* with GoCompare.
About GoCompare
GoCompare is a comparison website that enables people to compare the costs and features of a wide variety of insurance policies, financial products and energy tariffs.
GoCompare does not charge people to use its services, and it does not accept advertising or sponsored listings, so all product comparisons are unbiased. GoCompare makes its money through fees paid by the providers of products that appear on its various comparison services when a customer buys through the site.
GoCompare does not sell its customers' data.
When it launched in 2006, it was the first comparison site to focus on displaying policy details rather than just listing prices, with the aim of helping people to make better-informed decisions when buying their insurance. GoCompare has remained dedicated to helping people choose the most appropriate products rather than just the cheapest, and has teamed up with Defaqto, the independent financial researcher, to integrate additional policy information into a number of its insurance comparison services. This allows people to compare up to an extra 30 features of cover.
GoCompare is the only comparison website to be invited to join the British Insurance Brokers' Association (BIBA) and is authorised and regulated by the Financial Conduct Authority (FCA).
For more information visit www.gocompare.com and www.gocomparegroup.com
Contact Information
Louisa Marsden
Senior PR Executive
GoCompare
01633 655 132